Read My Aerial Photography Post on the SmugMug Blog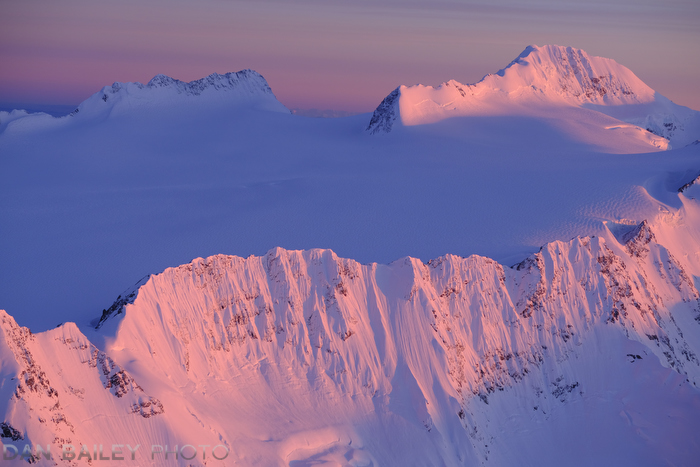 I'm excited to be a featured contributor on the SmugMug blog this week. Read my article Aerial Pursuit: A man, a plane and a camera, which details my aerial photography adventure up here in Alaska.
In my post, I talk about what it's like to fly my 1947 Cessna, how I prepare it for winter flying and how I hunt for good light and compelling subject matter when I'm soaring around the mountains at 8,000 feet.
This is my first time writing for SmugMug, although I've been a SmugMug customer for over ten years. I use it for my Print Shop, which is where I sell custom prints on my website. I also use it as a source for printing cards and photo gifts for clients.
What I like about SmugMug is that they offer a very easy to manage and highly customizable solution for displaying image galleries. With a variety of templates, mobile compatibility and a wide range of design options, you can create a photo gallery that displays your photos in just about any way you desire.
They also offer options like right-click protection, photo sharing, comments, private galleries and share groups, and with options for full-resolution upload and a secure cloud server, SmugMug site can also function as a backup site for your best images.
Even their basic $3/month plan allows for unlimited photo uploads and allows you and your friends/family to order prints and gifts right from your galleries.
SmugMug also offers a full e-commerce solution for professional photographers that handles everything from your storefront, ordering, payment processing, boutique packaging and shipping.
With four different plans, they've pretty much got all bases covered. Whether you're an enthusiast or a pro,   and you're looking for a great solution for storing, displaying and even selling your images, SmugMug is definitely worth a look. 
Anyway, enjoy reading my guest post and have a great weekend!