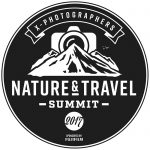 With Jack Graham, Bill Fortney and Dan Bailey
• Oct 31 - Nov 4, 2018, Great Smoky Mountains, Townsend, TN
Study and learn "on location" from a group of official FUJIFILM X-Photographers in these intensive, three and a half day workshops, set in the varied landscapes of the Great Smoky Mountains.
I'm pleased to announce that I'll be teaching alongside Jack Graham and Bill Fortney during the 2018 FUJIFILM X-PHOTOGRAPHERS NATURE and TRAVEL SUMMIT this fall. We did two of these summits last year, and they were both really fun and unique events! They're awesome learning opportunities for photographers of all skill levels, and so I'm looking forward to sharing my photography knowledge and X Series expertise with you if you decide to join us!
Sponsored by FUJIFILM and specifically designed for X Series shooters and non-Fuji shooters who are interested in the X Series or the GFX, these workshops will teach you how to maximize your creativity and technical abilities with the Fujifilm system.
During the course of three and a half fun-filled days, you'll learn a wide range of photography methods and techniques from each of us, and get firsthand instruction about how we use the specific features of the Fuji cameras in our own image making.
Through a combination of field sessions, presentations, image reviews and talks about a wide range of photography topics, you'll learn not just how to expand your photography abilities, but how to make use of the specific tools and features that are built-right into the X Series cameras
In addition to the set itinerary, which includes two in-detph presentations by each of the instructors, there will be plenty of opportunity for personal, one-on-one time with us, as well as informal time to chat and get to know the other attendees, as well. One of my favorite aspects of our two summits from last year, and any of my workshops for that mater, was making so many new friends!

In addition to a trio of experienced outdoor photographer teachers, there will be FUJIFILM technical reps and other personnel on hand to provide loaner X Series/GFX equipment, enhance your learning experience and answer any questions (or give your own feedback) about the X Series gear. There will even be some free giveaways!
Last year, we even had a visit by two Fujifilm product managers from the New York office, who came down to answer direct questions and get feedback on the gear. They're always keen to listen to what you guys have to say about the X Series/GFX cameras and lenses and find out what features you'd like to see addressed or added in future models and firmware updates.
For photographers of all skill levels, these are really fun events that promise beautiful scenic locations to practice your skills and the unique opportunity to learn from a dedicated group of professional photographers and workshop leaders.
If you're an X Series shooter or if you're curious about the Fuji system, and you want the chance to learn from me and two other working pro Fuji shooters, then I highly recommend attending one or both of these summits. If you have any questions, please don't hesitate to contact me.
Group Size:

Max of 60 Photographers at each summit.

Oct 31-Nov4, 2018

:

Great Smoky Mountains, Townsend, TN
Photography instruction specifically geared towards FUJIFILM X Series shooters.

Exclusive and intensive, multi-day learning opportunity in a beautiful setting.
Field sessions, group presentations and personal image reviews.

Lots of time for informal, on-on-one interaction with the instructors and other participants.
Professional instruction in small group settings from 4 professional outdoor and travel shooters, all offficial FUJIFILM X Photographers

Demo a variety of FUJIFILM X Series/GFX cameras & lenses.
ITINERARY

WHAT WiLL I Learn?

Image Reviews

instructors

Lodging
​Lodging is not included in the price of the summit, but after registrant, detailed information will be sent to you about reasonable priced and quality lodging opportunities in the area. Depending on availability, you may be able to stay right on-site.
All classroom sessions
Feature presentations
Image reviews
FUJIFILM X Series loaner gear and demos
Guided field sessions
Opportunities for one-on-one time with each of the instructors and FUJIFILM tech reps
Dedicated X Series instruction and support
The promise of amazing learning opportunities
Travel/transportation to the summit locations
Personal camera gear

Lodging
Meals and alcoholic beverages

Any guarantees of perfectly clear weather
Testimonials From Dan's Past Photography Workshop Participants
"This trip exceeded my most optimistic expectations. Dan Bailey, who guided our tour, proved to be a great choice. His experience and advice are hard to find. Without a doubt this is the best photo workshop I have ever done (and I've done a few)."
Peter Davies

"This workshop went way above my expectations. The location was incredible. The entire trip was perfectly organized and orchestrated. Most importantly Dan Bailey made this an exciting adventure within a workshop. I found Dan to be a patient, open-minded instructor that gave us all an opportunity to up our game with an amazing location and professional guidance.
Jack Nitowitz

"An excellent adventure coupled with superb instruction from Dan Bailey. Dan has an enthusiasm for all things Photog that is infectious. Through his guidance, I was able to identify a major element in my approach to photography that was restricting my creative eye. Thank you Dan! I returned from this workshop with a newfound confidence.
Dave Plant
Follow @Danbaileyphoto