Fujifilm X Series Lenses
These are the workhorse lenses in my kit that I use with my X-T2 and other X Series cameras. 
XF 14mm f/2.8
My favorite Fuji wide angle! Great for a wide variety of subjects
I love this lens for shooting action, landscapes, travel, environmental portraits and even night photography. It's very compact and lightweight, incredibly sharp and has almost no distortion whatsoever.
One of the first Fuji lenses I ever got, this one has not stopped being one of go-to lenses. If I'm trying to go even more compact, I occasionally substitute the XF18mm f/2 lens. It's not that much lighter, but it's little bit smaller. Read my review of the XF 14mm f/2.8 lens here.
Note, an excellent alternative to this would be the XF 10-24mm f/4 OIS lens. This is an excellent and relatively compact wide angle zoom that would cover a diverse selection of shooting situations. The 10-24 and the 90 would give you an amazing two-lens travel setup. Something to think about!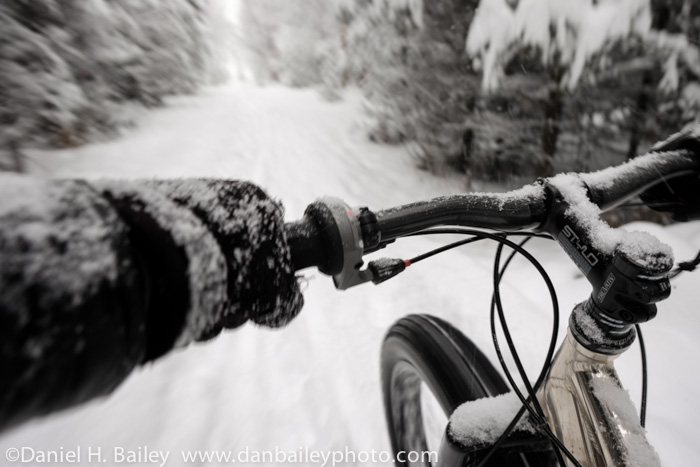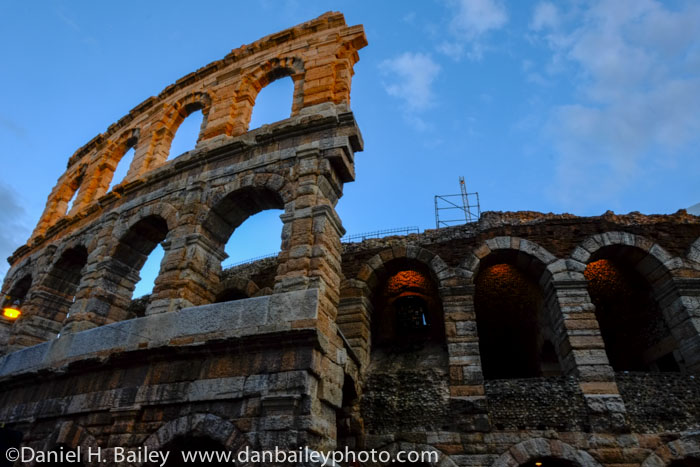 XF 35mm f/2 WR
The XF35mm f/2 is a wonderful all-around lens. I'm a huge fan of Fuji's compact, weather sealed f/2 series lenses, and with it's sexy, Sumicron-style look and feel, it's a real gem.
This is usually the default lens that lives on my X-T2 nearly all the time. And although you wouldn't necessarily think of it as an ideal lens for shooting things like action or landscapes, but it does everything pretty well.
It's exceptional good for portraits and street and travel photography. The least expensive XF lens, the 35 f/2 is an essential choice for all Fuji shooters. Read my review of the XF 35mm f/2 lens here.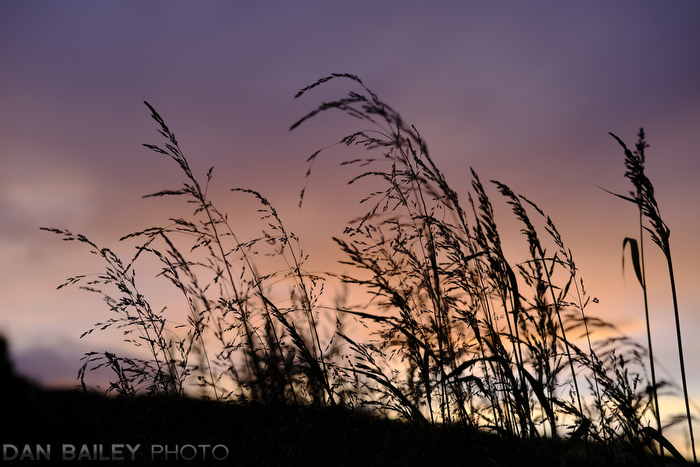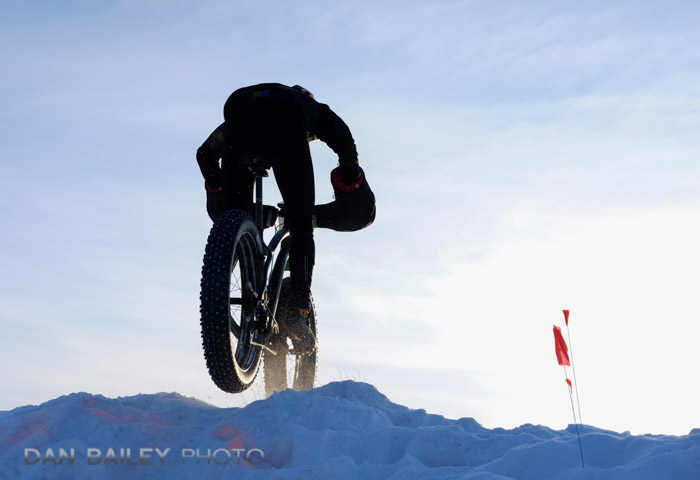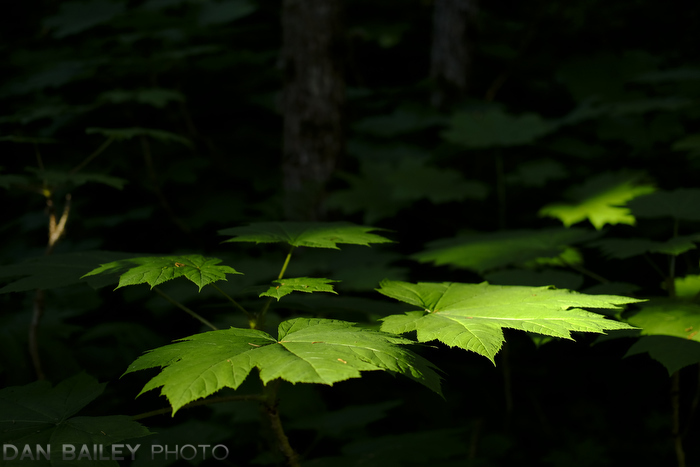 XF 50mm f/2 WR
The tiny XF50mm f/2 lens is an awesome, compact short telephoto that produces beautiful bokeh and gives that distinct telephoto look at short to moderate distances in an exceptionally small package.
It's half the size, half the weight, half the price of the 56mm f/1.2, and it focuses twice as close with faster AF performance. And it's weather sealed. Sure, you lose a little bit of light compared to the 56, but with the excellent ISO performance of the X Series cameras, who cares? It's a non-issue.
Really, what's not to love about this lens. I use mine for just about everything: action, travel, isolating elements in the landscape and of course, portraits. Read my review of the XF 50mm f/2 lens here.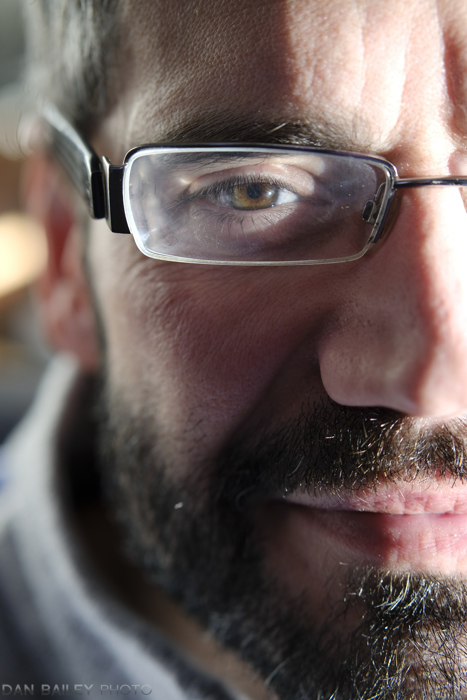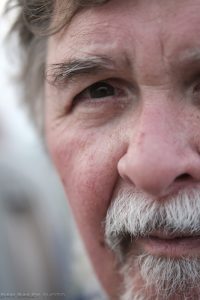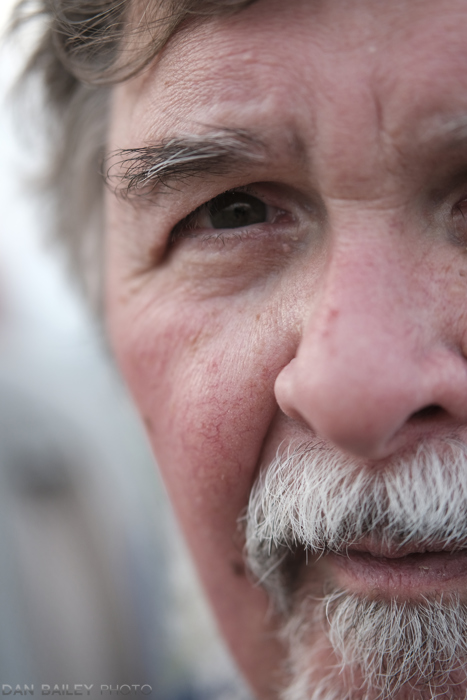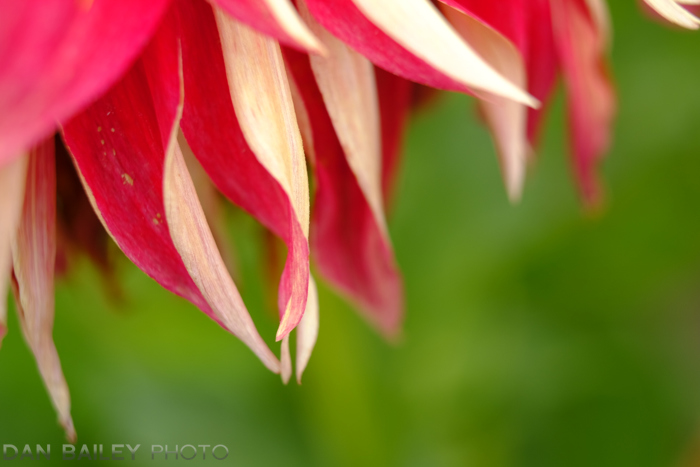 XF 90mm f/2 WR
The XF90mm f/2 WR lens is possibly the sharpest lens they make. Not kidding. Ask anyone who's used it.
Effectively, this lens is Fuji's take on the ultra classic 135mm f/2. It's a fast telephoto that gives you razor sharp subjects against a nice, gorgeous soft background. Also, its unique quad-core AF system gives incredible fast focus performance.
Considerably smaller than the 50-140, the 90 is an absolutely wonderful lens for travel and portraits, and it excels for shooting sports isolating nature subjects. If you like this length, but want macro or OIS, then look at the brand new XF80mm f/2.8 macro.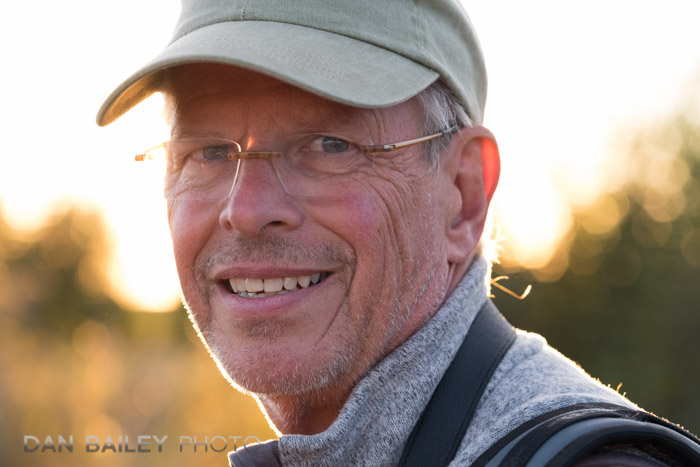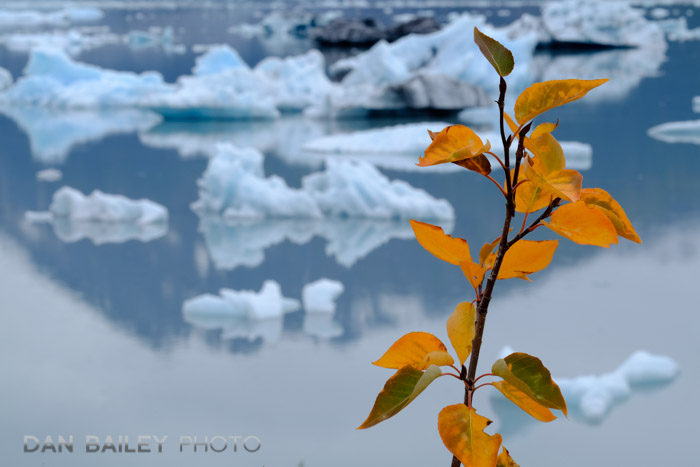 XF 50-140mm f/2.8
The XF50-140mm f/2.8 is a workhorse fast telephoto zoom with superb optics, fast autofocus and excellent OIS. It's comparable to a 70-200 f/2.8 DSRL lens, but it's quite a bit lighter.
I consider this to be essential glass for pro shooters and anyone who shoots sports, action, events, distant landscapes, photojournalism and even portraits. The stabilization allows you to shoot ridiculously low shutter speeds, even when zoomed all the way out.
I often combine this with the XF 1.4x Teleconverter. You get a nice bump in length, almost not loss of light and you don't even know it's there! Read my review of the XF 50-140mm lens here.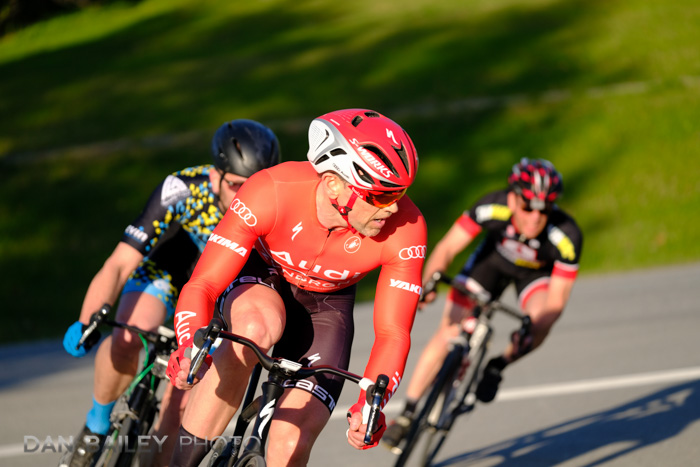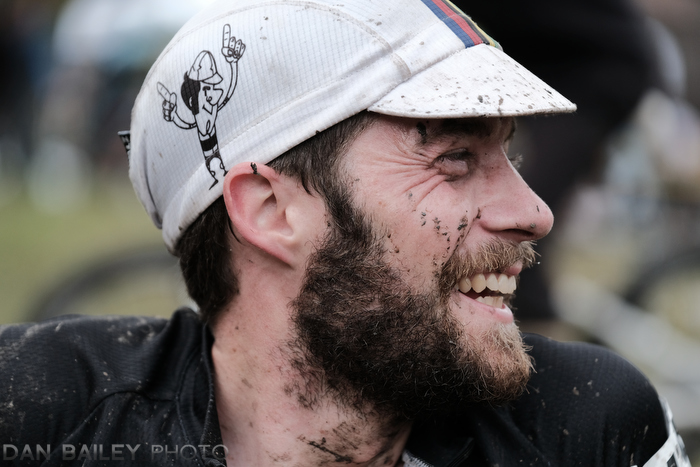 XF100-400mm f/4.5-5.6
The XF 100-400mm f/4.5-5.6 is a crazy fun lens! Before switching to Fuji, I never owned anything longer than a 200mm lens, simply because I didn't want to carry anything that big.
However, for how long it is, this lens is surprisingly light and compact. It even fits in my smallest hiking photo pack, and yet it gives me the equivalent of a 150-600. Add in the trusty XF 1.4x TC and it becomes a 210-840mm lens that's entirely portable.
The AF motor on this lens is wicked fast too, even faster than the 50-140 motor. Wildlife shooters, especially those of you who like to photography flying birds, this is your lens. It also has a removable tripod collar.
Slap this on an X-T2, or any of the newer bodies and you've got an extremely capable BIF lens. It's also great for sports and bringing distant nature subjects up close. I also love shooting the moon with this lens. Read my review of the XF 100-400mm lens here.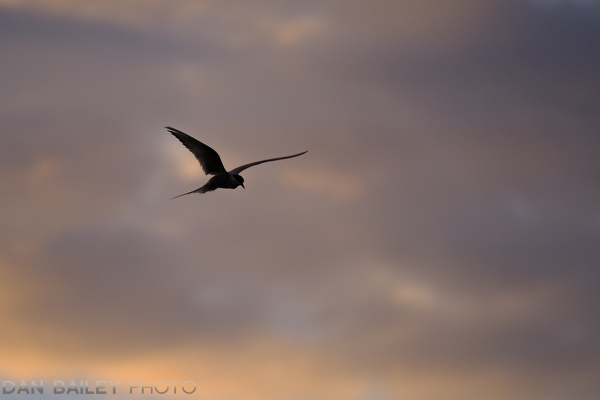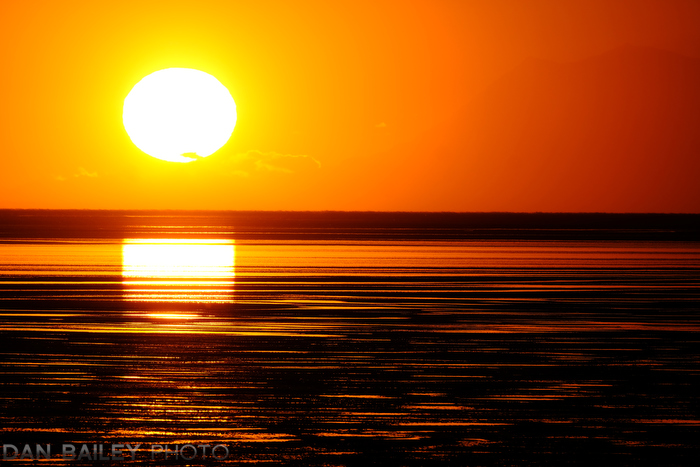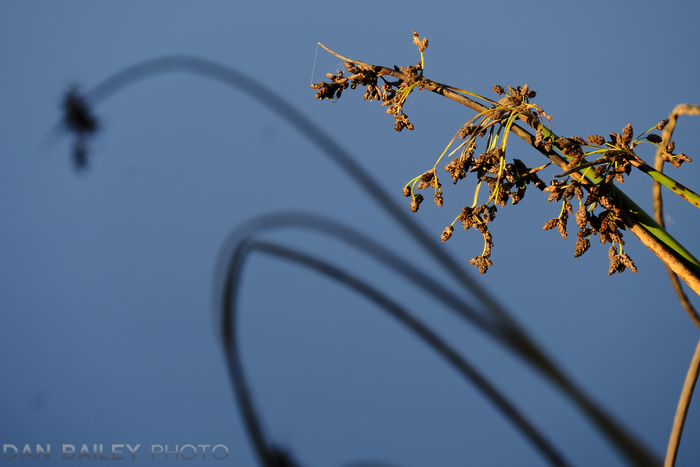 Support this site: If you decide to purchase any of these lenses, click through the links to B&H or Amazon. It won't cost you anything on your end, and I'll get a small commission for the referral. Consider it your way of helping support this site and the effort that it takes to write these reviews for you.
If you can't decide who to buy from, I'd go with B&H Photo. They have been in the photography business for more than 35 years and they are staffed with knowledgable sales people who are not on commission, and who are there to makes sure you get the right gear that will work for your needs. I recently took a personal tour of the store and sat down with people in the marketing department, and I can confirm that they're indeed a great bunch of folks who are also passionate about photography just like you and me.
Equivalent Nikon and Canon DSLR Lenses
Although I use Fujifilm cameras now, I've made thousands of images with these Nikon lenses below. They all gave me years of excellent service and pro quality imagery. I stand by each one and can recommend any of them as a great addition to your kit if you're a Nikon shooter.
I've also listed a Canon equivalent for each lens. In the end, it really doesn't matter which brand you use, it's all about your eyes and vision.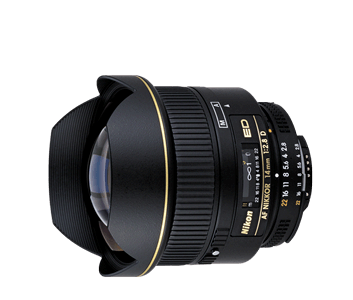 Nikon 14mm f/2.8 ED
This is the widest lens that I currently own and it's been a favorite of mine for years. It's a little on the heavy side, but it's durable construction and ultra wide angle rectilinear view make it a great choice for capturing action really close up, showing a vast view of the scene or shooting in very tight quarters.
As with any wide angle lens, it's a little prone to flare when shooting towards the sun. However, when compared to many other lenses in this category, it performs way better in this area.
Overall, the Nikon 14mm f/2.8 ED is an all-out professional quality lens that will give you nothing less than professional results.
Canon has the Super Wide Angle EF 14mm f/2.8L USM lens, which is comparable in quality and construction.
View the Nikon 14mm f/2.8 lens at B&H Photo and Amazon
View the Canon 14mm f/2.8 lens at B&H Photo and Amazon

Nikon 24mm f/2.8D
Also a longtime staple of my camera bag, I've owed my 24mm f/2.8D lens for fifteen years. It's gone with me on every single adventure and I'd never ever think of leaving it behind. It's a great compromise of view, size, weight and price, and it performs well in all situations.
I use the 24mm f2.8 lens for everything- action, landscapes, environmental portraits, aerials… You name it, if I've shot it, then I've probably shot it with the 24mm at some time or another.
Canon also has a Wide Angle 24mm f/2.8 lens. It's very similar in size, weight and price.
View the Nikon 24mm f/2.8 lens at B&H Photo and Amazon
View the Canon 24mm f/2.8 lens at B&H Photo and Amazon
 Nikon 50mm f/1.8D
I've had a couple of 50mm lenses stolen over the years and I've replaced them every time. My current choice is the 50mm f/1.8D. It's super lightweight, fast and does great in a variety of situations. It's also relatively inexpensive.
The 50mm f/1.8 is a great travel lens and it rocks for shooting in low light or inside. I love it for people, portraits, still life, aerials, and general candid use, street scenes and editorial work. It's the lightest weight lens I own and so it's easy to take with me no matter where I go. I don't use it often for sports and action, so when I do bring it out for that kind of work, it always gives me a fresh, unique perspective and look.
Nikon also has the new AF-S 50mm f/1.8G lens. It's a great lens and features super fast silent wave motor focusing, but it's a little heavier and costs almost twice as much. For most uses, I find the regular 50mm f/1.8 non AF-S lens works just fine. Canon's version of the 50mm f/1.8 lens is very similar to the Nikon model.
View the Nikon 50mm f/1.8 at B&H Photo and Amazon
View the Canon 50mm f/1.8 at B&H Photo and Amazon
 Nikon 85mm f/1.8D
I've had the Nikon 85mm f/1.8 for a number of years now, and it's my favorite short telephoto lens. It's fast, light and sharp. It's absolutely awesome for portraits because of the pleasing way that it slightly compresses the features of the human face. In fact, it's considered one of the two ideal portrait lenses, the 105mm f2.8 being the other.
Because it's compact, and because it nicely isolates subject matter against a blurred background, the 85mm f/1.8 lens is also great for travel photography, sports, action and landscapes. It really allows you to focus in on what your shooting and highlight one or two simple elements in the frame.
I can't say enough good things about my 85mm lens, or fast short telephotos in general. I rarely leave the house without it. Canon also has an 85mm f/1.8 USM lens.
View the Nikon 85mm f/1.8 at B&H Photo and Amazon
View the Canon 85mm f/1.8 at B&H Photo and at Amazon
Nikon 70-200mm f/4G ED VR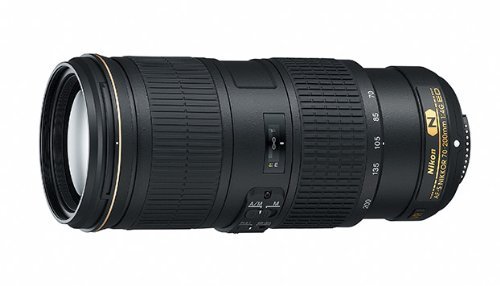 My new favorite glass. The new AF-S 70-200mm f/4G ED VR Telephoto Zoom is a fantastic lens. As an adventure photographer, it's the lens that I've been dreaming about for years.
Throughout all my years as a pro, I've been lugging around my heavy 80-200 f/2.8 lens, which weighs 3 lbs. I rode with it on my bike over the highest passes in the world. I've taken it skiing on LONG Alaska mountain days. I've hiked peaks with it. Sure, it slows me down, but I just love the look and feel of shooting with a long lens. It isolates subjects so well and makes the pop against a soft background of dreamy bohek. You know, that "pro" look.
This new AF-S 70-200mm f/4G ED VR from Nikon costs nearly a thousand dollars less than the new AF-S 2.8 version. It's also considerably lighter, which makes it perfect for the backcountry. It's even light enough for me to use one handed. Of course, this is nothing new for Canon users, they've had a lens like this for years, the 70-200mm f/4 IS USM.
After shooting for years with f2.8 lenses, I'm finding the one stop tradeoff to be a non issue for outdoor work. Add to that the fact that his lens has all the pro trappings of Nano Crystal Coating and ED glass elements, make no mistake this is a high quality lens all the way. I've even tested it on a D800E with superb results. Tack sharp, edge to edge.
If that's not enough, I'm blown away by the VR capabilities on this lens. Although it won't do much if your subject is moving, if you're shooting still, you can hand hold this lens WAY slower than you could if it were non-VR.
View the Nikon 70-200mm f/4G ED VR at B&H Photo and Amazon
View the Canon 70-200mm f/4 IS USM at B&H Photo and at Amazon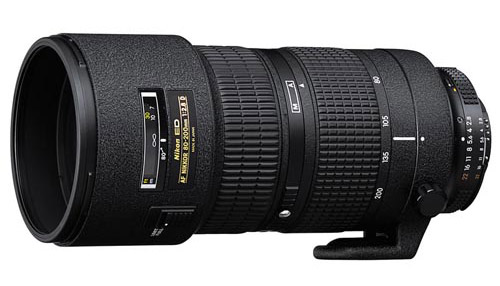 Nikon 80-200mm f/2.8D ED
I've been using the 80-200mm f/2.8 lens ever since I turned pro fifteen years ago. In fact, I'm still using the same one that I bought in 1996. That alone is a testament to the quality of this awesome piece of glass. It's outlasted 2 N90s, the D5, F100, D200, a D300 and I'm still using it every single week on my D700.
Put simply, the 80-200mm f/2.8 is my bread and butter lens. I've sold more photos that are shot with this lens than any other. Sure, it's a heavy, but it's built like a tank, it's tack sharp and never lets me down, whether I'm shooting action, sports, adventure, people or distant landscapes. I've taken it around the globe and used it in just about every kind of situation.
The only reason that I'm not using the newer Nikon 70-200 f/2.8G ED VRII is because my 80-200 has not failed yet. If I had to buy a new one today, there's a good chance I'd consider the 70-200 VRII, but for the money, you simply cannot beat the quality and versatility of the older 80-200 f/2.8. (It costs a thousand dollars less than the newer VRII model.) Check out my full comparison of these two lenses. This analysis applies to the Canon version as well.
Canon has the comparable 70-200mm f/2.8 Telephoto Zoom lens, as wells as the newer 70-200mm f/2.8 IS II image stabilization lens.
View the Nikon 80-200mm f/2.8D at B&H Photo and Amazon
View the Canon 80-200mm f/2.8 at B&H Photo and  at Amazon