​Learn

Stay Inspired

Get Exclusive Discounts and Notifications

Have Your Imagery and Links Shared with Other Shooters Around The World
My email newsletter contains a summary of my recent posts, as well as a host of free photography tips, news, insight, and other bits of photography goodness that are designed to keep you motivated, inspired and in love with photography.
In addition, as a subscriber, you'll get exclusive discounts on my ebooks and other tutorials and photography related products, and you'll always be the first one to be notified about my upcoming workshops and presentations. Check out my Newsletter Archive to see what you'll get.
Most of my photo workshops get filled by subscribers and sometimes they're already half full before I even announce them to the general public.
Also, ​if you're a subscriber, I'll share your blog posts with my followers. I always include links to informative or otherwise interesting articles, and I'd love to share yours with the rest of my outdoor photography community, which spans readers around the globe. After all, you take the time to read my links, it's only fair that I read and share yours as well.
So sign up and get inspired. I promise, you'll like what I share, and if you don't, you can always unsubscribe.
I'll even send you a free photography eBook to get you started!
And rest assured, I never sell or share your email with anybody.
You are definetly a pro. You're focused and understand you don't really have to many chances to get a shot you want. You have also made me more meticulous in planning photo trips. Your Fuji X ebooks have been invaluable aids in helping me to get to grips with my new Fuji X-T2. Your blog and newsletter have helped me to think more creatively about photography and also to have more fun!
Your blog post on using a dominant colour palette has really helped me to become more aware of colour and to seek out subjects where I can focus on [this style.] Reading your newsletter has motivated me to read your blog and get more detail or depth on topics you write about. I read your blog looking to find motivation and inspiration to get out and shoot more pictures. Your Fuji tips post make a great difference to how I used the x-trans...I have flicked various of your posts to folk I know would find them valuable.
It's the small tips that make a real difference. Stuff like having several loops of gaffer tape around a tripod leg - just in case. Or packing light for bushwalking but so you can cover a lot of what the wild country can throw at you. Those are the things that really help [me]. Awesome advice and tips... made me realize that I CAN take better photos, and that made a big difference. It's an absolutely inspiring comment and the photos with it are motivational and inspirational. I've enjoyed everything else so much I look forward to your next adventure or review. Please keep up the good work, and know that there are many of us reading your blog without saying anything, but deeply appreciate your time and effort." Hi Dan - I just discovered your site. Really interesting stuff. From my reading, you are one of the first people I've seen who actually gets happy about this lens - and that makes me happy because you are using it in actual real world and not taking photos of rulers. Thanks and all the best with your shooting.
In the last year I switched from being a Canon shooter to Fuji. Your ebooks and newsletter have been helpful in making the transition to the new gear. Your blogs and newsletters also provide escape. To think about something I love to do when I am unable to actually get out and do it.
I would recommend your blog or newsletter to anyone that is interested in landscape or wildlife photography especially a Fuji shooter. It is also great for those of us who work regular jobs, and can't get out every day. To be able to live vicariously through you. To aspire to do a high level of work in really beautiful places. A great reminder, even for those of us who have made big changes and steered our lives in the direction we have chosen. Sometimes we still fall back into our old habits, the old paradigm of toiling away unnecessarily... It's important to always be aware of it and maintain the balance to ensure you are still living the life you have chosen.
Hi Dan,
Congratulations! I don't normally comment ... but 2 million page views is a big deal! I figure it's about time I thank you as I generally check your website every week or so. Please keep up the good work, and know that there are many of us reading your blog without saying anything, but deeply appreciate your time and effort. Congrats again and hopefully you'll hit 5 million even sooner! Cheers!
--ACB I first found found your blog a little over three years ago when I was looking into replacing my Nikon D80. I read your opinions on Fujifilm cameras and they helped convince me that I should replace the D80 with an X-Pro 1. I read about how you use Fujifilm cameras, your ideas on composition and using cameras outdoors, and incorporated some of them into my own approach.
Your overview of lenses has helped me to develop ways to cover different photographic situations...Your approach to photography outdoors is creative, helpful and well explained in your writing. Outstanding, Dan. Great post and moving images. Thank you. ...a source of information and inspiration...you are an interesting read!
Your reviews of Fuji equipment helps me in making equipment choices! Taking Photos Since 1947 - Interests Extreme Macro /Travel/Landscapes/Nature.
Always Learn something From your Articles...I have recommended your Newsletter to all the members of my Camera Club.
Hi Dan,
Thanks for posting this, as always very informative!
take care,
Rob Dan, your enthusiasm is a big inspiration. I edit a magazine on Flipboard, called Digital Camera 101, with 25,000 followers. From time to time, I flip an article of yours into the magazine. I think what you have to say -- or show -- is great stuff for those who want to learn.
Reminds one of the beauty that surrounds us, but we have to recognize it. I have been shooting photos for approx 50 years... I have recommended your newsletter to students that I attend class with. Outstanding Dan. If it weren't for you I could have probably bought a couple more bicycles. Thanks for all the guidance and encouragement.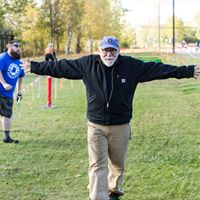 Hi Dan!
Your pictures are great! almost as great as your adventures 🙂
Thanks
Pablo No nonsense, practical approach which is centred around experience rather than specifications. Making photography within everyone's grasp not just for an elite few. A definite 'get out there and give it a go' attitude.
Very readable,full of information without getting bogged down in unnecessary detail! If I didn't think the balance was right I would unsubscribe. I have not mentioned your generosity, not just with the time (which must be considerable), you devote to writing the blog and newsletter, but with goodies such as you're books. I will take this opportunity to say a heartfelt thank you. I am primarily a landscape photographer and use a Fuji system. Your discussion of settings in the Fuji tips ebook gave a nice perspective of using the features in the last big software update. Reprogramming a function button to be an additional playback was very helpful. I do make use of the histogram routinely, but with no zebras on the Fuji prior to exposure, having the Fn2 set to playback lets me toggle for a quick highlight check without changing hand positions. I am very interested in photography especially motorsports, wildlife, landscapes and anything to do with reflections. My experience is longterm but I still rank myself as very amateur. This is because I see images I would like to capture, but my composure skills are rubbish. I have recently cashed in my Canon DSLR kit and now have a Fujifilm XT-20 and 18-55mm F2.8 lens, about to be joined by a 50-140mm F2.8 lens.
I consider myself very fortunate to have discovered your blog and ebooks to help my transition to mirrorless photography.
I would strongly recommend you to anyone interested in photography, especially existing or prospective Fujifilm X series users, because you are a proven successful expert in photography and especially in recent years as a Fujifilm X series ambassador. Your written style is engaging and can be easily understood at any skill level. I'm an enthusiastic landscape, action and wedding shooting... really inspiring and I'm very excited if one of your newsletters is coming out to see what's going on.
It's definitely the style of your pictures. Personally I like your book about action- and outdoor sports photography - that influenced me really much. You always encourage me to go out and take pictures acually. Thank you for posting. Thanks for this, Dan. Your blogs are always incredibly helpful and interesting. I would definitely recommend someone that is interested in photography follow you and your blog and newsletter and anyone that owns a Fuji camera should as a necessity, purchase your X Series Unlimited book. You make learning about photography interesting and easy to understand. I have enjoyed photography since I was a teenager (now more than 50 years ago) and have taken up the hobby again now that I have retired.
I found your pdf guide on lenses very interesting and look forward to following some of the examples that you give. It is very useful to have tips ad guidance from a seasoned professional. Hi Dan!
Your pictures are great! almost as great as your adventures 🙂
Thanks
Pablo Enjoyed your class and love your work! Thank you for your blog and teaching! Lots of great practical outdoor shooting info. Great real-world gear tips. Dialing in your setting for my XT 1 has allowed me to shoot faster and more accurately. I look at your web site at least every week.
You are in my top 4 camera web sites. I have recommended you to friends who have enjoyed your blog even more than me.
Composition is not a natural gift of mine, but your work has challenged and inspired me, and I think I'm getting better. Crazy inspiration! Sound practical advice. Objective analysis. Helpful. Seeing your work and reading over numerous posts has pushed me to get out and to go further from home to experience places.
In the posts and blogs I've read and noticed, you give a small glimpse into your work but actively encourage others to respond. I am one of those people from dark room days who recently realized that my creative side/spirit is important to me and my well being...and so have started to learn about the digital world of photography. I find the language of the technology the most frustrating aspect.
Just signed up to your newsletter. People like me need the insights you have to offer... I really appreciate people like you who offer up their time to teach...knowing that you might not get anything in return...you are providing a valued service and hope to be able to workshop participant some time in return. many thks...Jim
no comment yet Excellent hands-on review. Thank you!
I bought your Outdoor Photography Essentials course and follow you to learn more about Fuji gear... Pictures you provide are fantastic. You do a variety of pictures, sports, landscape, so it is interesting.
It is a great site with a lot of information for different type of photography. Always interesting and informative! First your photos are great. Second your tips and teachings are easy to understand, follow and put into practice. Your books and blog always seem to have some tip that I did not think of. Your stuff on the web is really inspiring. You have this great ability to make things easy to understand. Especially your brilliant e-book "X-series unlimited" have been very useful and motivating in understanding, exploring and be able to get the most out of my XT-2.
I see you as a Giver, and it is very inspiring to have the possibility to learn the best tips and tricks from an outstanding photographer. Keep up the good work ! Fantastic story and exceptional photos Dan! Your adventurous spirit is a huge inspiration for us all to get out there and see these amazing places and make some extraordinary photographs while we're at it.
You're costing me money again Dan Bailey :-). Another great review. Thanks.
I've been shooting (as a hobby) on and off for quite some time. I also travel once or twice a year and I always try my best to capture scenes in places where I go.
I like your coverage of topics and how your discussions go beyond the camera. The fact that you, Dan, take the time to share your experiences, expertise and photography with others is so very much appreciated. And offer it for free. Wow ! I respect that very much.
Thank-you so very much for sharing. Practical advice packaged in enthusiam and accessibility. You bridging the gap between you as a professional, and the rock face where the rest of us toil!
I loved the advice to zero in on the most important point of a photo. This made a huge impact on me. Sounds so simple but is actually profound and so useful. You can't really be a follower without being enthused by your enthusiasm for photography
For me it's helped me just get out and do it, no matter what the weather.
I recently sent an email regarding tips in using wide angle lenses and must admit quick surprise it was actually YOU responding and not perhaps a staff assistant. This has spurred me "onward" to enjoy, learn, do my best and enjoy, enjoy and again enjoy while I am able. Great write-up. Thanks Dan. I wished I'd discovered this blog earlier. I'm essentially into the same type of photography as you and must say, made pretty much exactly the same decisions as you regarding gear, based on cost, weight and size. Thanks again. Not a huge fan of newsletters, but @Danbaileyphoto newsletter is far the best. Even if I already read the articles I still read it.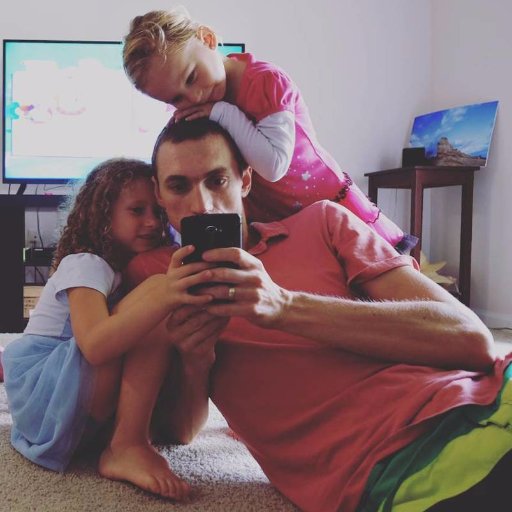 I've been following your blog for the past few weeks ever since I started thinking about moving to Fuji. Thanks for sharing the photos and field reports! Well written in easy to read and understand style. Good practical information. You explain technical information well and it is fun to read the information and look at the photos you share. Your enthusiasm is appealing as well.
What a great and interesting post. This could be the solution that I need. Thank you for taking the time to put together this post. -Ian I have both your X series unlimited and Fuji tips and tricks ebooks - I refer to them all the time. I'm still finding my way around the various camera settings, so often use your books to guide me in my thought processes
Because you care about your readers and want them to succeed with their photography goals - from a personal point of view, you recently took time out of your busy schedule to help me by responding to an email query - its that personal connnection which makes your blog and newsletters so appealing
Quite honestly though, anything you write on your blog is helpful - I'm like a sponge at present - soaking it all up!!! Thanks for your support Dan - hope my comments help. Congrats @Danbaileyphoto! Your blog has been selected as one of the Top 100 Photography blogs on web by @_feedspot https://t.co/EBucKVtxaY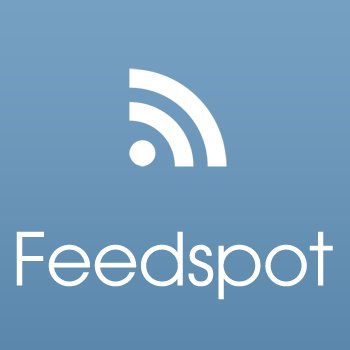 Are you for real??!? Your post is absolutely amazing! What an epic! I've been following you for a while but that knik-glacier-bikepacking story is the best read I had for months on the web! And by the way, your pictures are just gorgeous. Long standing nature photographer. Have been on multiple Africa safaris (approx 15) and your enthusiasm for the X series encouraged me to only take Fuji on the last trip.
I read your newsletters with interest and try and implement many of your suggestions. Some of your recommendations for menu settings and discussion of AF have been invaluable. Enthusiastic and down to earth writing. You do a very good job. Your advice has inspired me to try new things
I consider myself an advanced amateur and my interests range from macro/close-up of flowers and plants, to landscapes. Dan Bailey provides great advice that will help you get to the next level. Thank you for keeping me posted. Getting inspired is one of the best feelings, it fuels my creativity! Can't wait for your next newsletter!" I would call myself an experienced amateur 🙂 Several years of experience in mainly nature, landscapes, outdoors etc.
I like the communication that you share. I have similar interests to you and enjoy reading your tweets, reading about your travels and adventures.
Basically Dan I think you are doing a great job - Thanks Neil Your images have inspired me. Hi Dan. Thanks ever so much for all of the comments you have made here. Keep up the good work and all the best from Wales.