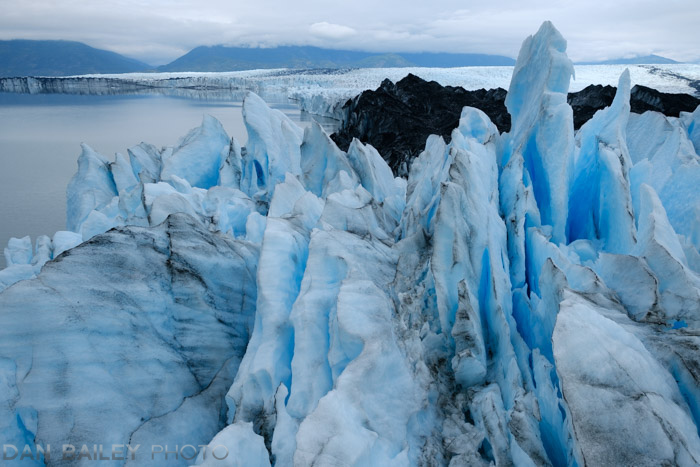 When: Year Round.
How Many: Up to 4 People. 
Price: Custom. Please contact me for details.
As a pilot who's spent a lot of hours flying over and photographing these rugged glacier and mountain scenes, I've learned the best vantage points and techniques for shooting landscapes from the air.
With that in mind, I've designed my glacier aerial photo tours to replicate these experience, and to teach you how to capture the most compelling, most dramatic photos of these massive otherworldly icescapes.
I work closely with my helicopter pilots to provide you with an unmatched opportunity to shoot amazing aerial photos, and you'll have me right there with you to provide technical advice, instruction and on-the-fly tips so you can maximize your photographic opportunities.
You can also choose to do a "Helicopter-access" Photo Hike on a high mountainside, where you can enjoy unparalleled views and look down at the glaciers far below you. This can even be combined with a glacier landing.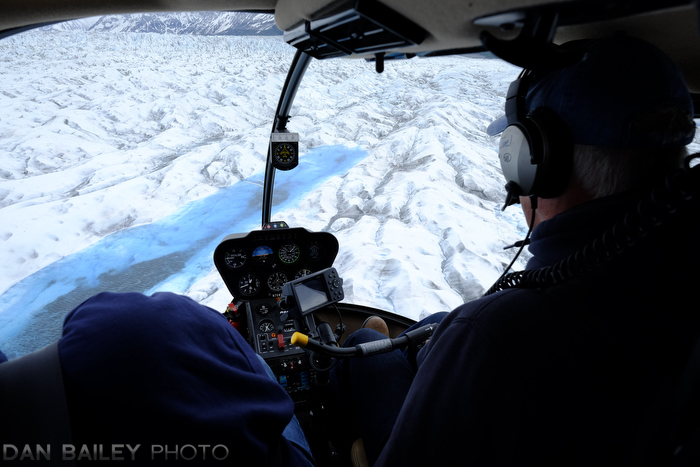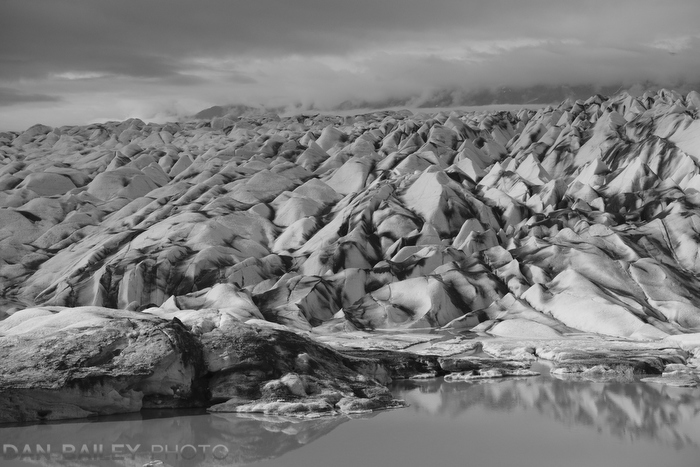 Professional Aerial Photography Instruction
Shooting from a moving vehicle can be hard enough. Trying to shoot from a helicopter that's constantly moving and hovering over the most dramatic scenery you may ever experience in your lifetime, where nothing stands still in front of your lens, while trying to contain your excitement and compose great images with split second timing beneath roar of the rotors and the wind that's whipping past your open door… Believe me. It's not easy.
I'm there to help guide you, be your second pair of eyes, point out specific formations and offer the technical and creative tips that are necessary to photographing in this kind of environment.
I also work closely with my pilots- they know what I want for my clients and they work really hard to provide a safe and truly one-of-a-kind aerial experience that you won't get with most other helicopter flightseeing glacier tours.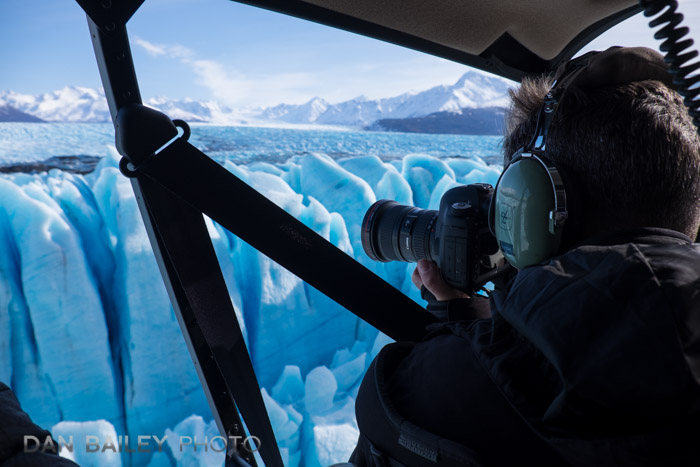 Glacier Landing
Our custom flight package also includes a glacier landing and time to walk around the ice and explore this icy landscape up close and intimate. I'm always amazed at the places my pilots can set these birds down- they're experts and they bring us to some of the coolest places.
It's not always the same place, though. With the constant movement of the ice, current wind and weather patterns and the notion to give people unique experiences, they go by what looks and feels right for that day, and it's always really special.
A Totally Unique Photography Experience
Let me take you on an aerial photography journey and help you capture the kinds of stunning glacier images that have inspired me so much in recent years. With top-notch pilots, truly stunning scenery and professional instruction from me, let me help you capture a series of truly memorable images both during your flight and on the ground ice.
Helicopter Assisted Photo Hike
Another option is to do a Heli-access Photo Hike. You'll get dropped off on a high alpine mountainside where you can hike and enjoy spectacular scenery and terrain for up to 3 hours. This option allows you to capture breathtaking photographs of subjects in an extremely remote setting, high above the glaciers. This can also be combined with a glacier landing as well.
As these are custom trips, please contact me to discuss details and plan for your aerial workshop.