X SERIES UNLIMITED
A COMPREHENSIVE GUIDE FOR MASTERING TECHNIQUES AND MAXIMIZING CREATIVITY WITH YOUR FUJIFILM CAMERA
My bestselling 400-page guide will teach you everything you need to know in order order to gain mastery with your Fuji. With this eBook, you'll be able to achieve maximum performance from your camera and total creative liberation with your photography.
*FULLY UPDATED!*
WITH FULL COVERAGE OF THE X-T4, X-S10 and X-E4!
X SERIES UNLIMITED has now been updated with a brand new edition. This comprehensive revision includes all of the new features found in the X-T4, X-Pro 3 and X100V, comlpete coverage of the X-S10 and X-E4, and all of the new features and settings that have been added to previous models, including the X-T3 and X-T30 via firmware updates.
Your book is a Godsend.
---
I could have paid a couple of hundred for a live class and not learned as much.
Your book is incredible.
---
Any Fuji shooter without this book is missing out.
Join thousands of other X SERIES photographers and learn how to get the most from your Fuji camera.
I meet a lot of X Series users who are super excited about the gear, but who don't even know a fraction of what their cameras can do. This is not surprising, and it's certainly no comment on them as intelligent or competent shooters.
For as clean and classic as they are on the outside, when you dig deep, you find that there is an astonishing set of features tucked away inside all of the X Series models. And it's not like the manual is very helpful. While it explains every single feature, ireally tell you how to use these features in real life. And as of March 2021, the book has been updated to include the X-T4, X-Pro 3, X100V. X-S10, X-E4 and all the recent firmware updates for the X-T3, X-T30 and numerous other models.
That's where I come in.
Having shot with the X Series cameras for nearly six years, and worked closely with with the FUJIFILM tech reps and product managers, and having taught many Fuji-specific workshops and classes, I know these cameras inside and out.
I know how they function out in the real world and I've tested them with a wide range of subject matter, often in extremely challenging conditions, environments and sooting situations. As a professional photographer, X Series ambassador, instructor and expert user, I feel I'm exactly the right person to write this guide.
Expert knowledge with such clarity, written in such a friendly manner -- a rare achievement!
X Series unlimited is comprehensive, well-illustrated and clear, logically set out with fantastic cross-references and written in such a friendly non-pretentious style that it is almost as though you were alongside the reader.
So many allegedly helpful books are sterile, analytical works that once you put them down you cannot pick them up! Anyone would think that XSeries Unlimited was written by someone who not only has gift for teaching, an in-depth knowledge of using the cameras in the field, boundless enthusiasm, practicality and a real understanding of people.
Every feature. Every Camera. Plus real-world tips and insight.
Inside this 50,000+ word ebook,

I cover every single feature

, every single menu item and function and more importantly,
I tell you (and show you with imagery) exactly how to use these features in actual shooting situations out in the world.
X SERIES UNLIMITED is not just for the X-T4, or any particular camera model, it's for EVERY SINGLE MODEL. Most of the features found on the FUJIFILM X Series cameras are common to all the models, even older camera like the X-E1 and the original X100; even on the X10/20/30. You won't find every feature on every model, but you'll find many of them, and certainly enough to help you make great pictures!
Plus, this PDF eBook is very easy to navigate, and it looks great on the iPad and other tablets! I've included a "linkable" Table of Contents and links for each section of the book, which lets you quickly find the topics you need and browse the book in whatever way you want. You can use it as a quick reference, or you can dive in and explore topics in depth that pertain to you or your style.
In addition, I cover a number of topics that expand on how to get the most from your FUJFILM camera system with regards to creative approach and method. These are based on how the cameras were designed and also how we, as humans respond and relate with photography in general. In other words, I show you how you can have the most fun with your camera!
I've helped many photographers get the most from their X Series cameras, online, and in personal workshops, classes and in-store events. I've explained countless features in great detail and helped people set up and optimize their cameras, solve problems and troubleshoot common, and sometimes, uncommon issues.
---
Get this. I got it yesterday and am enjoying it immensely. If you are an X Series photographer this is the best guide you can get.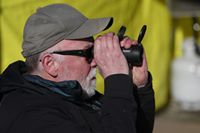 Now let me help you.
Between my X Series knowledge, my experience and my genuine passion for sharing my photography insight with others, I'm confident that I can help you get the most from your Fuji camera, not matter what kinds of subjects you like to shoot.
If you take the time to learn and master even a few of the these features, you'll be able to take your creative and technical skills to a whole new level of proficiency.
I know you're going to love this book, and I hope it helps you enjoy the kind of technical mastery and creative liberation I experience with my own photography. And keeping with the Kai-Zen mentality, you'll receive my monthly Fuji newsletter, as well as future updates to the book when I add new content based as Fuji released firmware updates and adds new features to the X Series cameras.
I've also included an "Expanded Technique Section" designed to teach you how to better navigate and use your camera out in the world. In this section, you'll learn the following:
I've grown to love my fuji camera even more.
---
I was on the brink of returning my fujifilm camera until I sat in your fujifilm lecture. And it's been a year and half enjoying and loving photography more than ever!! You are too awesome Dan!
I cannot speak highly enough of the Fujifilm Unlimited book.
---
It's really useful and I keep returning to it all the time. Anyone thinking about getting the book should just go ahead and do it. The fujifilm manuals are good but this book will tell you why and how you can use all the amazing fujifilm camera features.
FULL OF INSPIRATION!
In addition to all the technical info and tips on how to adjust all your camera settings, X SERIES UNLIMITED is packed full of inspiration. I show you how to optimize your settings for maximum creative control and I tell you how to take advantage of the best features on the X SERIES cameras so that you can have the most fun possible with your camera.
If you've taken a workshop with me, seen one of my presentations or read my blog, you know that my primary goal as an instructor is to show you how to have maximum fun with your photography. I want you to love taking pictures as much as I do; I want you to love your Fuji camera as much as I do and I want you to be able to take awesome photos that you love and that you're really proud of. Well, I found a way to translate this inspiration into eBook form.
I Promise, You're Going to Love X SERIES UNLIMITED.
The information in this guide will free your mind and unlock your creativity so you can get maximum enjoyment from your Fuji camera. It's the most comprehensive guide available for the Fuji cameras, but don't just take my word for it, read what others have said. As one person explained, you could spend hundred of dollars on workshops and still not get this much clear information. Here, you can get it all for the price of a large pizza.
When you purchase X SERIES UNLIMITED, you get a PDF file, which you can read and view it on any computer and any mobile device. I even encourage you to install it on multiple devices so you can refer to the information anywhere, especially when you're out in the field - that's when you need the information most, right?! The book looks awesome on the iPad, and all the links make it SO easy to navigate and find the exact section and topic you're looking for.
Join the thousands of other Fuji users who have taken advantage of my expertise and who now use their use their X Series cameras in a whole new light. Are you ready to take full control of your camera and experience maximum creative liberation? You're just one step away...
A steal at the price. Highly recommended. Thank you, Dan !
---
Bought and downloaded this an hour or so ago.
Extremely impressed with the information, layout, and user friendly explanations.
"This book is both educational and inspiring. Great style helped me understand my XT-1 and X-T20 and the thoughts about Fuji color management encourage me to try new ideas. If you have a X Series Fuji this book is highly recommended." - Mark B.
Reading, and following your suggestions, I am now using these settings more efficiently.
---
Dan does a great job explaining the multitude of options for setting up and using my FujiFilm X-T20. The camera's manual is fairly comprehensive, but many of the features I was not even sure why, when or how to use. The X Series Unlimited guide helped me in setting up my camera. As I got more familiar with the camera, and had a question on a particular option/menu/knob, I refer to this guide for better insight and understanding. In addition, when reading specifics about the use of a setting or combination of settings., Dan provides a deep intuitive understanding of his reasons for the option.
I thank you for your dedication Dan. I'm very glad I bought your book. Hi Dan, I purchased your book X-Series Unlimited after a recomendation from Thomaz at FujiLove. It's very good and I am both enjoying it and learning from it. Thank YOU for writing your book.
Your book is absolutley joy to read. Full of plain English explanations and jaw dropping photographs. It to is a delight. I happily accept that I will never be as good a photographer as I'd like to be but your book has allready improved my skills.and will, I'm sure, continue to do so. Hi Dan... I finally finished it last night, and have picked up several good ideas/clarifications. Your book is very accessible and helpful. Thanks for all your efforts in putting it together. I got it! Great value. Great info.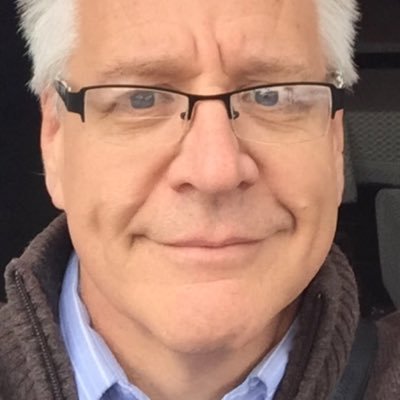 Excellent reference for Fuji X camera models
Wonderful reference to be able to refer back to for customizing your camera for the way you like to shoot. Highly recommend. Your X Series Unlimited book has been invaluable for me while getting to know my new camera. I really like the way you've set the book up and also that you've included your personal thoughts and preferences. It's helpful to know how a professional photographer works as an example to then begin to figure out the setup that works best for me. There are so many great tips and I'm looking forward to spending many hours with the book and out with my camera.

I highly recommend this book to anyone who owns a Fuji X Series camera. Excellent X-user guide! Opens new insight in both technique and philosophy of photography! I just bought this book, thank you for your effort and expertise! Dan: Just cracked the e spine of your e book - I love the layout and am learning so much more about my XT1. Thank you for your hard work on this. Hi Dan,
Thanks a lot for your terrific book! This was just what I was looking for and missed after I purchased the X-T2 half a year ago. It is so extensive on the subjects that count for a learning photographer like me. And also: written very well and explained extremely clear. After reading about a quarter of the book, I've learned already so much that I didn'tknow about this great camera. Thanks Dan! Fantastic resource and appreciate the updates! I love the book!
I keep my camera at my side while reading, and I've already applied some of the settings and menu options to my photos. As you can see in the photo I attached, I'm enjoying the filters as well! I look forward to any and all updates. Keep up the GREAT work! Highly recommended! Helpful for Advanced & Beginning Photographers
I've been shooting Fuji X cameras for three years. As a retired photojournalist, I felt I knew a lot about my X cameras until I read Dan's book. It provides very helpful information that I wasn't aware of in an easy-to-understand manner that beginners or advanced photographers will appreciate.
Dan's enthusiasm for the Fuji X system really comes through in his writing, and his sample images demonstrate how incredible these cameras are. I carry this book (or a PDF copy of it) when traveling just to reread certain sections and make sure I'm getting the most performance out of my Fuji XT2 and XT3. On my 13-Hour flight I tried to read the manual and set up the camera. After 3 hours of being confused, I gave up, and remembered that I had your X Series book on my iPad.
Within minutes I was smiling and was able to "see" the camera settings as tools to fine tune the camera.
I am still amazed as to all the information and details you wrote and the way you communicated it into "photographer's logic". I am just getting started with your guide. Thanks for your conscientious attention to detail! Thanks for your recent newsletter - it prompted me to reply and say how much I appreciate your X Series Unlimited ebook. It is one of the best photography books I think I have ever read and I will be referring to it again (and again!). I would like to say "Thank You" for all your work.
I started to read your e-book and feel absolutely satisfied so far. Your book will be a part of diving deeper into my new system. Just downloaded mine! Excited! I wanted to say how much I loved the book! The FUJI manuals have always left so many open-ended questions that it started to become normal to skip them and Google everything - this book is a 'missing manual' for those new to the Fujifilm X Series and a comprehensive refresher for everyone else! Thank you for X SERIES UNLIMITED. I know it will be a good read - inspirational, in fact - just because you have written it. Having used X-series cameras for some 4 years, probably got a bit set in my ways, and followed your writings closely over the intervening years, I view this latest book as an inspirational challenge. Great book. How can anyone discover all this camera can do without the kind of help you have provided?Thanks so much!
Ron Loving it so far...I'm brand spankin' new to the Fuji X world so your e-book has been a handy companion on my MacBook and iPhone when I'm not home. Thanks again for creating an amazingly useful resource. Thank you for X SERIES UNLIMITED. I know it will be a good read - inspirational, in fact - just because you have written it. Having used X-series cameras for some 4 years, probably got a bit set in my ways, and followed your writings closely over the intervening years, I view this latest book as an inspirational challenge. Picked it up last week, a lot of great info inside.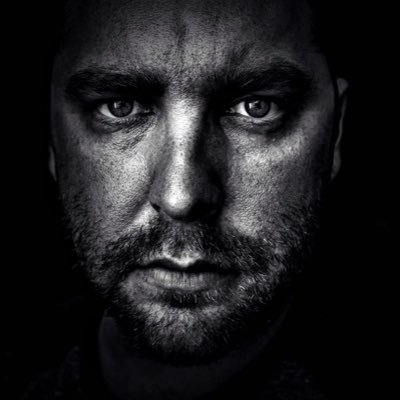 I am very interested in photography especially motorsports, wildlife, landscapes and anything to do with reflections. My experience is longterm but I still rank myself as very amateur. This is because I see images I would like to capture, but my composure skills are rubbish. I have recently cashed in my Canon DSLR kit and now have a Fujifilm XT-20 and 18-55mm F2.8 lens, about to be joined by a 50-140mm F2.8 lens.
I consider myself very fortunate to have discovered your blog and ebooks to help my transition to mirrorless photography.
I would strongly recommend you to anyone interested in photography, especially existing or prospective Fujifilm X series users, because you are a proven successful expert in photography and especially in recent years as a Fujifilm X series ambassador. Your written style is engaging and can be easily understood at any skill level. It's the best manual for a camera I have ever seen!!
I have used functions and menus that I never would have found (and understood) without your guide! I have been slowly working my way through the book and what I have read so far, I've found really useful. I think I like the format of this (X Series Unlimited) better then some of the other books I have purchased. Although the information in them is great, the big block of texts I find a little heavy going whereas, your book makes it easier to find the parts I'm interested in and the information in concise and easy to understand. Really enjoying the book which is helping me with my brilliant new XT 20. Major difficulty is forgetting all the Nikon stuff I've picked up over the years! Thank you for sharing your knowledge in this book. It is fantastic. You have communicated a complex subject in such an accessible manner. It has made learning more about my camera a fun and joyful experience. I feel much more in tune with my XPro2 than ever before thanks to you. Hi Dan!
Thanks for the excellent written book! It helped me much in understanding my new x100f. Best purchase ever! Great book! Can definitely recommend. Downloaded my copy last week fantastic and insightful read! Hi Dan - I've started exploring X Series Unlimited and it is incredibly useful to me already. I swapped out all my Nikon kit for an X-T2 plus lenses about 9 months ago and even though I'm enjoying my new gear I've found it to be sufficiently different in operation to cause me difficulty. Even though I thought I was an experienced enough photographer to just transition effortlessly from Nikon to Fujifilm I have found it to be far from effortless! So, when I read about your book, I reckoned I couldn't go wrong. So far so good. Looking forward to @Danbaileyphoto ebook, life is an adventure with #fujifilm cameras. Always more to learn... https://t.co/iUjIFpITDz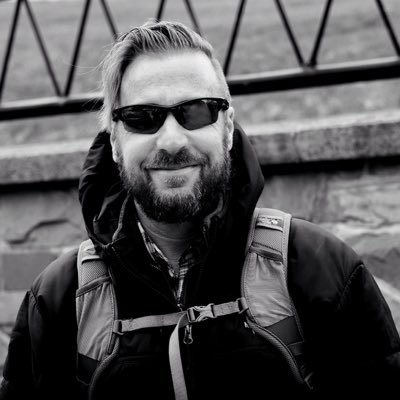 I can't speak highly enough about my friend @Danbaileyphoto's work. If you are an X series shooter this should be on your "must read" list. https://t.co/FS3Nqc4n2M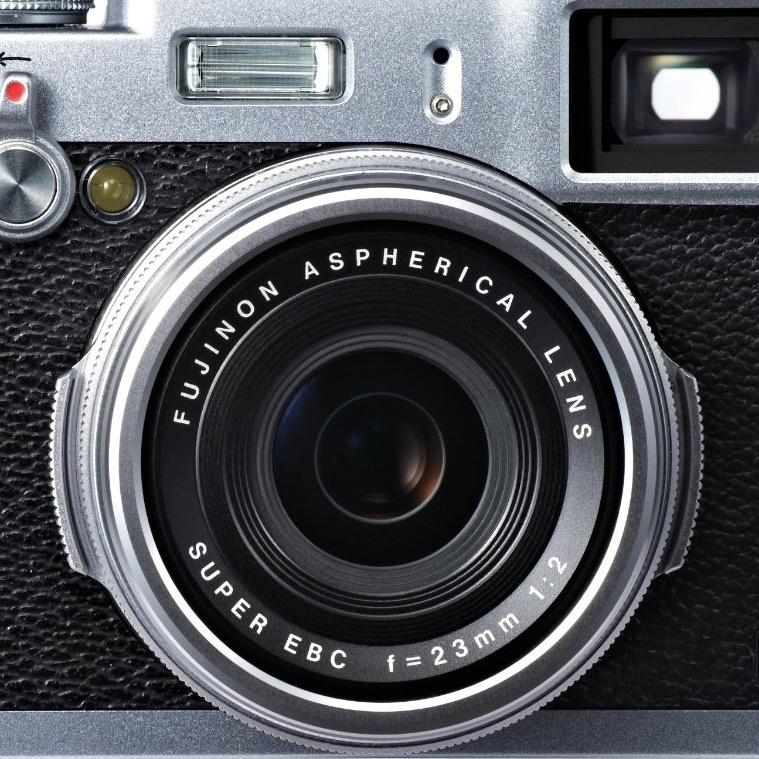 Much better than the owners manual
I read your book cover to cover as soon as I downloaded it. I loved the voice you used - it felt like having a conversation with you about the cameras. The typos didn't bother me at all. I thought they made the book feel more personal. I am now using it as a resource when a question occurs to me. It is much better than the owners manual. I have several other X series books but, for me, yours hits the sweet spot.
I read your book straight away and it shows things about the X100F and X Pro2 (my two Fuji cameras) that have already made life easier with these two wonderful cameras. Thank you very much. Anyone who is a #xseries shooter should check out @Danbaileyphoto new ebook.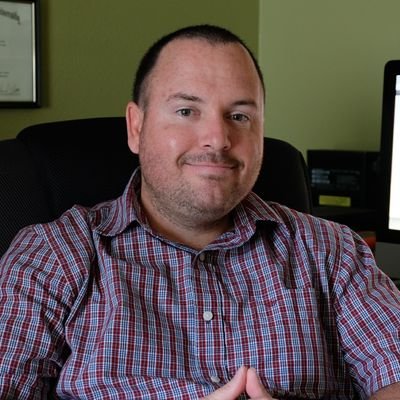 Hi Dan
Just wanted to say I read your book over a couple of days, and it has been an invaluable resource. I've now got my XT2 set up the way I want it and best suited for the way I work and encouraged me to dive deeper into some of the menus and settings. Keep up the good work! This is a great FujiFilm X series book, filled with useful tips and details
Finally a complete, technical, and understandable book I use Fuji-XT2 and I love it. I am so glad you came out with this book. It is such a great help. Thank you for all your hard work. Helpful, clearly written and packed with good advice. I am so thankful for your X Series Unlimited Guide, I refer to it constantly.
I am a beginner learning about the Fuji XT3 having come from point & shoot cameras, Canon Powershot and Panasonic, Lumix. This is a whole new learning curve with the XT3.
The most helpful aspect of your guide was learning about each setting of the camera when it was so new to me. The guide offers a search tool to locate the specific setting I am referencing.
I look forward to your newsletters for further learning, and I highly recommend your blog / newsletters as they are easy to understand. What I like in your ebook is the fact you give some exemples on how to use these settings in practice and that helpful. So I have to say that it's the first book about Fuji that I going to finish. I love the book – very easy to read and really informative. I like the way you work your way through all of the menu options step-by-step. This is a logical approach... you cover everything in the current menus as well as giving tips on how best to use each option. I purchased your X-Series Unlimited ebook and have spent a little time each night reading with the camera in front of me. It has been very helpful. You do certainly have an interesting life style and I do enjoying checking out where you have been, along with seeing your photos.
Also, I find I'm not as hung up on always shooting RAW. Shooting JPEG and playing with the simulations, bracketing and adjustments was something I picked up from you. Hello Dan, I upgraded to the X100F (I have an X100S) and purchased your book. I read it cover to cover on my Kindle. Very helpful in helping me learn all of the functions and nuances of the camera. It was put together well and made clear what was specific to other Fuijifilm models. Thanks for your labor of love... I hope you sell a lot of books! I have learned more from it than any other book. In fact I bought the X-T2 two weeks age after starting to read the book and following your tips and comments has given me more confidence to go out and try everything. Your book brought closer and deeper to my camera in way I had not yet experienced.
While I have books on The XT1 and XPro2, yours has made my relationship with my cameras really sing. Thanks to your book, I know where go to find what I need without taking my eye away from the viewfinder that to me is magical. Your book is of tremendous help and it ranks as my number one reference guide in my iBooks library. I think you are a vital resource for those shooting with Fujifilm cameras, and in particular those who are coming from dSLRs.
To me, the most valuable has been your ebook, "X Series Unlimited". Even being familiar with the X100s, shooting with an X-T30 is not a small jump too make. There are many more features to master, and to more fully understand what the various controls and settings do is an invaluable aid when moving to a new camera. I'km still learning, and your ebook is still helpful.
Thank you for this wonderful resource
Hi Dan: I want to let you know how helpful your X SERIES UNLIMITED book has been to assist me in learning more and more about the XT3.
I am using your resource daily and I find it very easy to search the particular topic I am needing to clarify and learn. I find this book very detail and comprehensive, making my learning experience enjoyable and rewarding in the various shooting situations and environments. Great book! I've improved my shooting with my X-T20 reading it. When you have the ability to master your tool, great things come to light! Dan, I bought a copy of the book just in time for my Alaska cruise from 9/5 to 9/15. I've started to read it. I think it's the best camera book I've read by far! Trying out some of your suggestions...thanks Grab the bestselling eBook "X SERIES UNLIMITED" by @Danbaileyphoto and save 26%!!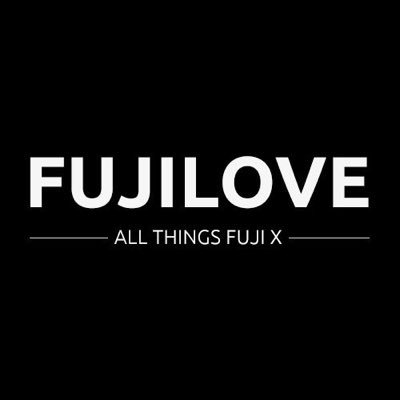 The book is great and a fantastic help in setting up my XT20. I moved from Nikon because I was fed up of having to carry so much gear in a back pack. Fuji has made life easier! Hi Dan! I love your fantastic ebook on the Fujifilm X-System! I recommend it to all my photography colleagues! I'm working through your book fairly methodically, in spite of my own personal use of my Fuji gear (XT-2 + some very good glass), I have so much to learn about the extensive capabilities of my new camera, and I really appreciate having all the info in one publication. In spite of all the technical complexity, I find your writing style very informative without being too 'dry'. Thanks for the update! I've been going through the book as I have time and have found it to be VERY well done and useful. I appreciate the effort, and knowledge, you have put into the book. Although I am pretty familiar with my two X series cameras, this book gave me some new ideas about how to tweak my settings for a better shooting experience.
I like how the author explained why he does or does not use various settings, always providing enough info for the reader to make her own decision about usage. Well done. Your e-book has been really useful. I was a fairly confident Fuji user before I read it (I have the XT2, XT1 and X100T), but your detailed analysis of every aspect of the cameras enabled me to find ways of doing things which I had not thought of. With your help, I've now managed to set up all my function buttons and menus in a way which has made shooting more intuitive and flexible.
I am very grateful for all the time and trouble you put into "X Series Unlimited". I am sure I will go back to it again and again to refresh my memory. So far, it's the most informative book on the Fuji X cameras I have seen. Reading this eBook is a very enriching experience.
Really the themes are very well explained, very different from reading the manual that comes with the camera. Keep improving this and other eBook's. Congratulations to the initiative in producing such a rich material. The Most Easy to Understand and Learn
Dan Bailey has a talent to make learning the Fuji X series cameras easy to learn and fun. I downloaded many books on the XT-2 and found this and Dan's other downloadable book to be the very best out there.
He explains all settings of the camera and in a way that you can really get it.When you switch from Nikon to Fuji, it takes me some time to get used to the differences but Dan really helped. I pretty much deleted all the other books I had purchased and just kept Dan's. This book has already proved to be a tremendous help for my photography. Thanks a million I don't want to sound like an advertisement for Dan Bailey but if I don't learn anything else, I feel I got my moneys worth!
I purchased a copy of Dan Bailey's book from his blog. I am only about 1/3 through it but it has been so helpful. I had the chance to take a better look of your eBook and the more I read it the more I appreciate your X SERIES UNLIMITED. It's easy to consult and I really like it !! I just bought this book, thank you for your effort and expertise! Thanks. The ebook is fantastic. It provides answers and tips to help me get the most from my X-T20. Thank you Dan. Your book is a fantastic source of information and tips.
I'm discovering functions I didn't know the camera had and how to best use those settings/adjustments that the handbook just left me confused over.
Many thanks for taking time to write your book...I know that this is a resource that will occupy a prime place on my phone and tablet. Great being able to access the information at a moment's notice! The book is great.
I'm a year into having my XT2, X100F and an old XT1 and this book has open my eyes to what other things my camera can do. I love getting your blogs, keeps me thinking, Must Try That!! your ebook is amazing, always go to it before I go to a Photography outing. Can spend hours trying out "How do I do That" what you suggest in your book to achieve the best result. It opened up so many different ideas for me to try, gives me inspiration to do better, try different menu options in my camera. I cannot speak highly enough of the Fujifilm Unlimited book.
It's really useful and I keep returning to it all the time. Anyone thinking about getting the book should just go ahead and do it. The fujifilm manuals are good but this book will tell you why and how you can use all the amazing fujifilm camera features. Your stuff on the web is really inspiring.
You have this great ability to make things easy to understand. Especially your brilliant e-book "X-series unlimited" have been very useful and motivating in understanding, exploring and be able to get the most out of my XT-2.
I see you as a Giver, and it is very inspiring to have the possibility to learn the best tips and tricks from an outstanding photographer. Keep up the good work! I am half way through your book and I love the way you make it all easy to understand. Thanks. I wanted to thank you for your genuine enthusiasm and easy to understand information that you have put into your book, X Series Unlimited.
I used to be a Nikon shooter and the equipment got too heavy for me in my older age. I've been using my XPro 2 now for about 3 years. I find the manual not very useful so your book has been helping me learn so much more.
I have the artistic part down pretty well, but how to get around my camera quickly is pretty slow …but I'm getting better. Thanks so much. I wanted to say how much I loved the book! The FUJI manuals have always left so many open-ended questions that it started to become normal to skip them and Google everything - this book is a 'missing manual' for those new to the Fujifilm X Series and a comprehensive refresher for everyone else! I really enjoy my x100f and xt2 but have struggled with some of the finer setting detail. Your text has clarified many things for me and is certainly helping my photography especially in difficult lighting situations. I've enjoyed your information and have purchased one of your ebooks specific to the Fujifilm X cameras. I recently switched from a Canon Rebel 5 to the Fujifilm X-T2 and am still quite in the learning stage.
You outline and describe details in a way that a novice photographer can comprehend, but not so simplistic that would be offensive to more experienced photographer. It's all about learning and sharing. I just want to say I am SO impressed with this - I'm working my way through it slowly and discovering things as I go. Dan, Well done for the updates, not many authors are as diligent as you are. A very useful book and simplifying the Fuji X cameras I started using Fuji as my second system, and needed advice as how to be efficient. Your book helped me learning it fast and in a painless way, rather than going through a series of mistakes. It is saved a lot of learning time. Thanks. Your book is very helpful. I'm going through it slowly and have learned a few things about my new XT2 as well as my 2year old XT1. Your book is a godsend!
I now understand the importance of the Function and Q buttons and spent this morning trying to work out the best arrangement for me. I'm sure I will be delving into the book very frequently in the future. Excellent Introduction to the X Seies Cameras
This is an excellent introduction to Fujifilm's X series of cameras. Although it does not focus on a particular camera in this series, it covers all of them in sufficient detail to be useful to the novice and semi-professional alike. I think your book is outstanding. I love my Pro2 and your book fits in great on learning the Fuji system. Hi Dan, I have finished your book X SERIES UNLIMITED. Very very good indeed. It challenged some of my settings and habits while adding to my body of knowledge. I'm tempted (just a little bit) to upgrade to an X-T2 this year. Get this. I got it yesterday and am enjoying it immensely. If you are an X Series photographer this is the best guide you can get.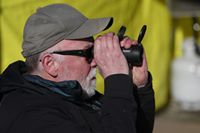 Hi Dan - Just wanted to let you know that I have started going through the ebook and I am enjoying and increasing my knowledge on using my X-T2. Some great tips! Thank You! Fellow Fujifilm X Series camera users, check out @Danbaileyphoto eBook. So much content!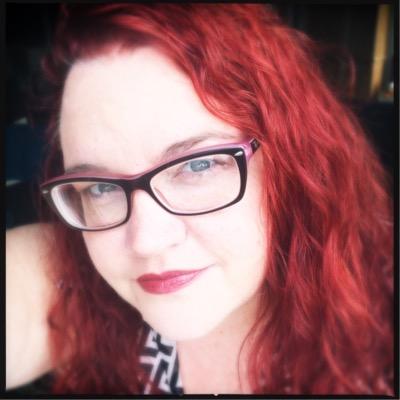 This book is both educational and inspiring. Great style helped me understand my XT-1 and X-T20 and the thoughts about Fuji color management encourage me to try new ideas. If you have an X Series Fuji this book is highly recommended. Hi Dan - Just bought XT 2, and 23mm f2. Starting to work through X Series Unlimited. It is indeed very comprehensive. It will be a great reference for me. Just purchased your ebook, X Series Unlimited. In my opinion it is a must have for any Fujifilm camera user.