• June 23-25, 2017
Camp on the shore of a glacier lake in Alaska, paddle around the icebergs, photograph landscapes under the midnight sun and shoot aerial photos of massive glaciers from an open-door helicopter.
The booking window for this workshop has now passed. If you'd like to get on the waiting list or find out about upcoming workshop, please subscribe to my newsletter or bookmark my Workshops Page and check back!
The key to great photography is great light, and in the summertime in Alaska, this means staying up late. REALLY late. During this special three-day outdoor photography workshop, you'll have the unique opportunity to camp outside in the heart of the Chugach Mountains and photograph glacier landscapes under the midnight sun. You'll also have the chance to shoot aerial photos of the massive Knik Glacier from the helicopter that will fly us out to our camping spot by Lake George and the Colony Glacier. Also, you'll have the chance to kayak around the lake and see the icebergs up close.
During the middle of June, right around Solstice in Alaska, the sun doesn't set until around 11:15 PM, which means that options for shooting in dramatic light extends until around midnight, with the other side of Magic Hour beginning to show itself just a few hours later. You'll be out there in the best light, and I'll be out there right alongside you, giving you tips, pointers, teaching you compositional techniques for capturing these amazing otherworldly landscapes of ice with your camera.
Starting with a Friday evening photo presentation designed to prepare you for the subject matter and conditions we'll encounter during the next two days. You'll spend the night in a rustic cabin perched on the hillside above the wide open Knik River valley.
Then, on Saturday, we'll all fly out to our location and spend the entire day and evening in the company of massive icebergs that have calved off from the terminus of Colony Glacier. In addition to being able to photograph these incredible icebergs from a relatively close vantage point, you'll have the chance to see them and then surrounding mountain landscape in the best possible light of the day.​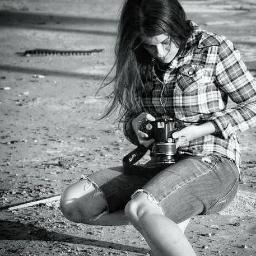 If you're gonna take a workshop, go with this guy. Can't beat the location, either. 🙂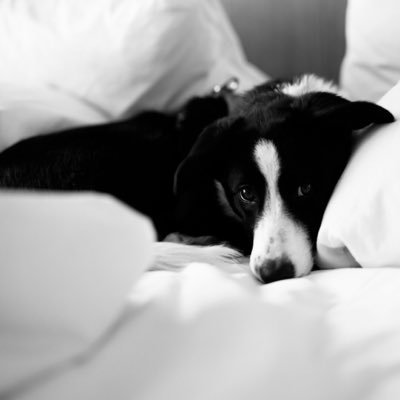 This is a great opportunity to spend time with Dan and pick his brain.
​We'll camp in a beautiful setting on a remote hillside in the wilderness, right across from Colony Glacier and listen to it boom and all day and all night long as it sheds giant chunks of ice from its immense face.
Our camping guide service will provide all of the necessary camping gear and meals, as well as a selection of sea kayaks which you can use to explore the ice up close. The kayaks are very stable and they have a comfortable seat and a large cockpit, so they're easy to paddle. This could easily be one of your highlights of the trip!
I know this area intimately, because I fly out out here in my Cessna bush plane on a regular basis. I've been out here during magic hour, and in the middle of the night when the quality of the light is blue and yet there's still enough light to continue shooting. There's a reason this is one of my favorite areas in Alaska. My goal with this workshop is to let you experience this amazing area in the same way and help you create the same kinds of images I capture during my own glacier adventures.
You'll also have the chance to try out the exact Fujifilm X Series camera setups that I use. I'll bring out a selection of X Series bodies and lenses for you to demo, and of course, I'll be there to give you firsthand instruction.
I ran this workshop last year and we all had a wonderful time. The weather during late June is usually quite favorable and the late evening light is simply magical, if you've never experienced it before. Everything about the trip exceeded my hopes and ​expectations, and so I'm excited to offer it again this year. I really hope you can join me! Don't wait, though. These are small group workshops and they fill up pretty quickly.
DETAILS
Group Size:

Max of 6 People

June 23-25, 2017
Arrival and Departure:

Anchorage, Alaska

Price:

$1,895 USD
A deposit of $1000.00 (or payment in full of the trip price is less than $1000) per person is required to reserve a spot on this trip. The remaining balance is due 60 days prior to the start of the trip. Reservations made within 60 days of the trip starting date require payment in full. If the participant cancels a reservation earlier than 60 days prior to the starting date, the deposit will be refunded, minus a $100.00 cancellation fee. If the participant cancels within 59-31 days of the starting date, 50% of the trip balance will be refunded. If cancellation is made within 30 days of the trip starting date, there will be no refund of any costs.
HIGHLIGHTS
Camp one night out in a remote wilderness setting on the shores of a glacier lake in Alaska.

Exclusive and intensive, three-day learning opportunity in a beautiful setting.
24-hour outdoor field session, and before and after group presentations and personal image reviews.

Lots of time for informal, on-on-one interaction with me.
Paddle in kayaks and a raft around the icebergs

Shoot glacier aerials from a helicopter
Stay one night in a rustic cabin at a remote Alaska lodge.

FUJIFILM X Series cameras and lenses for you to try out.
ITINERARY

WHAT WiLL I Learn?

What Should I expect?

What Should I bring?
Friday: We'll meet up in Anchorage on Friday afternoon and make the one-hour drive out to the Knik River Lodge. After checking into your cabin, you'll have a couple hours to enjoy the views and wander around the area on the hillside above the massive Knik River gravel bar. Then we'll enjoy a fabulous meal made with local ingredients by the lodge's excellent cook staff and finish the evening with a pre-workshop presentation designed to get you ready for the weekend's activities.
Saturday: After breakfast, we'll pack our gear, gather for a helicopter safety briefing and then head out. Going in two groups, we'll lift off and fly up the Knik River and over the toe of the Knik Glacier. Our pilot will do a few circles and fly-overs of some of the spectacular ice formations so you can shoot aerials from our seat right by the open door. I guarantee, the view will be stunning and the photo opportunities unmatched. You might even spot some dall sheep up on the hillsides above the glacier.
After a few aerial passes, we'll fly out to our campsite on a small hillside above Lake George, which is where we'll spend the next 24 hours. Our pilot will drop us off and leave us to our own solitude and our backcountry guide will help us set up our tents and get our campsite up and running. We'll be right across the lake from the Colony Glacier, which spills down from an array of impressive high peaks. The glacier will be our constant companion, because we'll hear it crack and calve continuously from across the lake throughout the afternoon and evening.
After we unpack our gear, we'll be free to spend the rest of the afternoon wandering around the shores of the glacier lake, hiking, photographing the icebergs and the surrounding landscapes of the Chugach Mountains. We'll also spend a few hours kayaking around the icebergs on the lake and explore these amazing ice formations from a relatively close vantage point. The kayaks are very easy to paddle and they're quite stable. We'll also have the use of a raft, as well if you prefer that type of watercraft. ​
After a break for dinner, a home cooked meal over the campfire, we'll head out for some more photography, either on the lake or on land- the days and evenings are long enough to do both. Depending on the weather, the light will start to get really good by 9 or 10PM, and continue to improve as it bathes the surrounding landscapes with dramatic light until the 11:45 sunset.
It won't get dark, though. You might choose to stay up and hang out around the campfire and enjoy views of the dim night sky or photograph under the light of the endless blue hour before retiring to your sleeping bag well after midnight.
Sunday: The sun will come up early. Very early. After breakfast, we'll have a little bit of time to explore the area and do some more photography before we need to pack up. Our pilot will return in late morning and take us back to the lodge, giving us even more opportunities to shoot aerials over different parts of the glacier as we enjoy a magnificent flight back to the lodge.
Once on the ground we'll head to our presentation room where you'll be able to download your photos and choose a few selects to show on the big screen for our sharing/critique session and final review. We'll finish up by eating lunch together and then wait for our van to take us back to Anchorage. We'll be back in town by 5:00PM at the latest.
​
WHAT'S INCLUDED
All group gear for camping: Expedition quality tents, sleeping bags and pads, and all cooking gear and eating utensils.
Group guide, safety kit and medical kit.
Transportation to and from the Knik River Lodge
FUJIFILM X Series loaner gear and demos
All meals through Friday night to Sunday afternoon
Small group setting with lots of personal one-on-one time and instruction with me.
Spectacular scenery and a wilderness setting
The promise of amazing learning opportunites
WHAT'S NOT INCLUDED
Round trip transportation to Anchorage, Alaska
Personal camera gear

Guide and pilot gratuities
Personal gear and clothing
Any guarantees of perfectly clear weather
Testimonials From Dan's Past Photography Workshop Participants
​
"This trip exceeded my most optimistic expectations. Dan Bailey, who guided our tour, proved to be a great choice. His experience and advice are hard to find. Without a doubt this is the best photo workshop I have ever done (and I've done a few)."
Peter Davies

​
"This workshop went way above my expectations. The location was incredible. The entire trip was perfectly organized and orchestrated. Most importantly Dan Bailey made this an exciting adventure within a workshop. I found Dan to be a patient, open-minded instructor that gave us all an opportunity to up our game with an amazing location and professional guidance.
Jack Nitowitz

​
Dan Bailey puts together a terrific experience -- hanging out of the helicopter (no doors), camping in the wilderness, kayaking among icebergs and insightful coaching on camera technique and photo composition. Couldn't be better, and the weather was perfect!"
Stephen Hunter
​
"An excellent adventure coupled with superb instruction from Dan Bailey. Dan has an enthusiasm for all things Photog that is infectious. Through his guidance, I was able to identify a major element in my approach to photography that was restricting my creative eye. Thank you Dan! I returned from this workshop with a newfound confidence.
Dave Plant
​
Whether your interest lies with landscape, nature photography or adventure, my Midnight Sun Alaska Photography Workshops promise an unmatched photography experiences and the opportunity to learn to learn from me in a truly amazing setting.
​
As I said above, this workshop is limited to only 6 participants, so don't wait too long to decide! It filled up pretty quickly last year and we had an amazing time out there. I really hope you can join us! Please email me if you have any questions.
​
​
To reserve your spot, click the button below to send your deposit and reserve your spot on this trip.