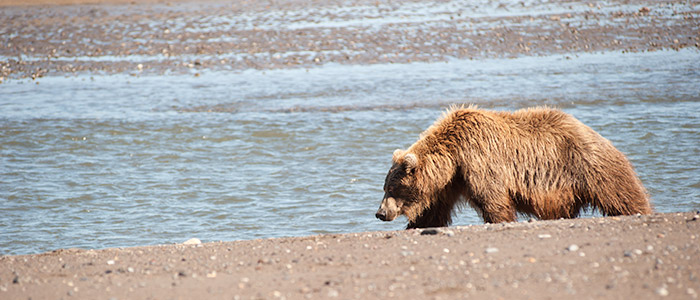 With summer hovering just around the corner, my Alaska photo workshops are about to get underway. In addition to my five-day, four-night Mountain Cathedrals workshop, which runs July 9-13, and my Sunset Photo Safaris, which run selected evenings throughout the summer, I've just added one-day brown bear viewing photo workshops to the mix.
These exclusive workshops will run a small handful of days from July through September, and they offer you unparalleled opportunity to photograph coastal Alaska brown bears in their natural environment. I'll be on hand to give you one-on-one instruction and photography/camera advice. Since they're limited to only four participants, you can count on extremely personal interaction with me and you won't have to fight with lots of other people to get the best vantage points.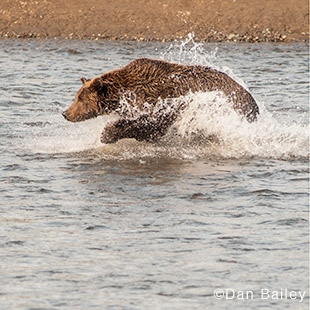 These special photo tours begin with a scenic bush flight that offers amazing views of three active volcanos on the rim of the Cook Inlet, as well as numerous salmon streams, glaciers and other unique Alaska sights. Then we'll land on a beach in Lake Clark National Park, where we'll meet up with a local naturalist and bear guide.
After a short briefing and being outfitted with boots, our guide will take us through the park by foot and ATV so that we can photograph these magnificent animals from a very close, but safe distance as they roam the beach, dig for clams and play in the stream. If the salmon happen to be running, there's a good chance you'll get to watch them catch fish, which is quite a sight!
Even the views are amazing. On one side you have the volcanic range of the Aleutian Range and on the other, across the inlet, you can see the distant Chugach Mountains. It's not uncommon to see bald eagles as well. You really can't have a more picturesque location!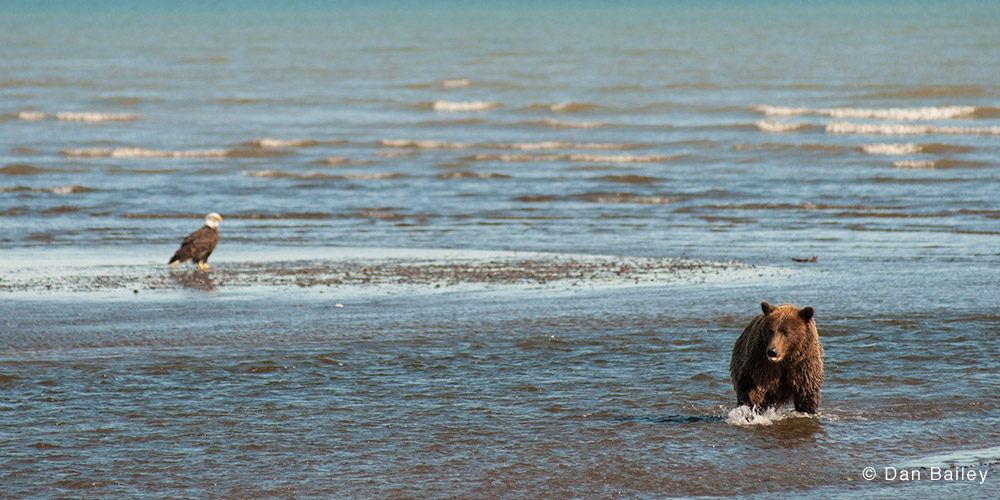 I've been down to this area, so believe me when I tell you that you will be amazed at how close you get to these bears. There's no lottery. No huge crowds and no viewing platform, you're just right down there on the beach with the animals. I've had them walk right by me within about 20 or 30 feet, but it's safe because you're in a small group, and besides, there's more than enough for them to do then worry about bothering a bunch of photographers.
All of these images were made with nothing longer than a 70-200mm lens, so it's not like you need enormous glass to get great photos. Plus, I'll be right there with you to to answer questions, offer photography advice and help you get the best pictures from this once-in-a-lifetime experience.
Trip cost: $1,185 per person (limit 4 per trip). Includes orientation, photographer and natural guides, round trip bush flight from Anchorage, transportation to and from the air taxi office from downtown, and a hearty lunch in one of the nicest, most remote backcoutnry lodges in Alaska.
Click here to visit Through The Lens Alaska, LLC and reserve your spot on one of my special Alaska Brown Bear Photo Workshops for 2014. (Right now, I have three open spots left for my first trip on July 1, 2014.)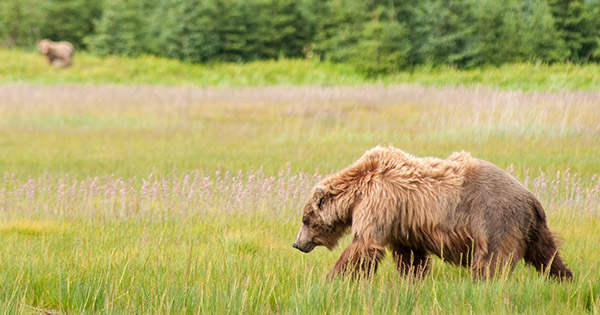 Follow @Danbaileyphoto