Cameras come and go, but good glass is forever. More than any other piece of gear, lenses determine how your photos look. As a photographer, they're your eyes to the world, and they're the most important tools that help define your style.
You probably have a favorite lens- we all do. That one lens that gets used more than any other piece of glass in your kit. The one you've used to make some of your favorite images. Here are my favorite focal lengths. There's something really cool about having that tried and true piece of photography gear that you know so well.
At the same time, it's always great to expand the kit. After all, photographers love to buy gear. And there's nothing wrong spending a few bucks on your hobby- your passion. If you're looking to upgrade to a new lens or want to try out a new focal length, check out the glass on this list. To help you out, I've gone through the best selling lists and pulled out the essential lenses I think are worth considering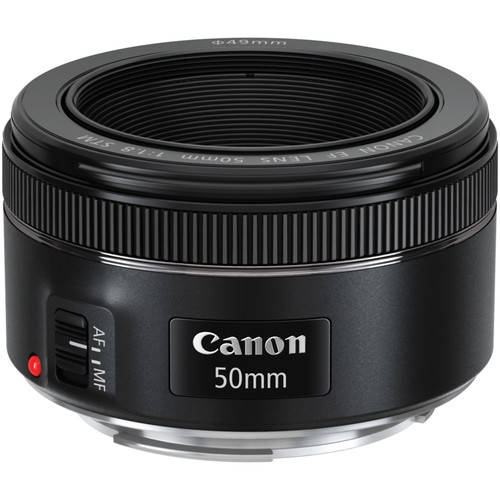 Back in the day, everyone started with a 50mm lens. With the advent of kit zooms, that trend has waned in recent years, so it's good to see that people are buying fixed 50mm lenses again. Everyone should have a  50, or a 50mm equivalent. They're fast, light, compact and they're superb for portraits. Plus, they replicate how our own eyes see. For a single walk-around lens, you can't beat a 50. Nikon has a 50mm f/1.8 as well.
As I said, everyone should have a 50mm equivalent lens, and if you shoot Nikon DX cameras, this is the one for you. The 35mm focal length gives you that classic 50mm angle of view that closely matches what you see with your own eyes. Up close, they have a very shallow depth of field, so they're great for close portraits, and since they're fast, their ideal for low light and travel.
Ultra wide angle zooms are very popular and for good reason: They're ideal for shooting landscapes, and with good image stabilization, they work extremely well for shooting travel and interiors, especially under low light.
The Canon EF-S 10-18 is a reasonably inexpensive lens that gives you excellent performance and versatility on your crop sensor EOS camera. The OIS gives you up to 4 stops of stabilization and enhanced lens coatings help reduce flare and chromoatic aberration. All in all, this a quick and quiet lens that will give you a wide range of creative options.
You can never go wrong with a fast 70-200mm telephoto zoom lens, but those f/2.8 models are pretty darn expensive. For most people two grand is just out of they budget. If you can swing a single grand, though, the f/4 versions offer excellent performance for shooting wildlife, sports, distant nature and portraits, all as assignments. The Canon 70-200mm f/4L is an lens that you'll truly love if you're wiling to spend the money. Nikon has their own version, the 70-200mm f/4VR lens.
If you love shallow depth of field effects and shooting portrait, then an 85 is an absolutely essential lens for you. I had a Nikon 85mm f/1.8 for years and now I have the 90m f/2, and I love the look that this kind of short telephoto gives. In fact, I consider my short teles to be among my favorite lens of all time. They're extremely sharp, relatively compact and produce wonderful imagery. All I can say is get one- you'll fall in love with it. I promise. What it lacks in variable focal length, it will make up a hundred times over in sharpness and image quality over a cheap kit zoom lens. Here's the Nikon version.
We'd all like to have a super fast f/2.8 telephoto zoom, but those things are expensive and they're heavy. Nikon's 70-300mm f/4.5-5.6 offers very good performance for a reasonable price. The AF-S autofocus is very fast, the VR give you excellent stabilization and the 300mm focal length gives you a long throw when you're shooting sports, wildlife, nature or distant subject matter. Overall, this is a really good lens that will greatly expand your creative options without breaking the bank. Definitely make sure you get the VR version, though.
Sigma makes some very nice lenses and this is a real winner. With a fast, fixed f/2.8 aperture, the Sigma 17-50mm f/2.8 is available for Nikon, Canon, Sony and Pentax mounts, and it makes for an excellent all around lens. It has a sturdy build, fast autofocus, and a useful zoom range that makes it ideal for everything from landscapes, portraits, astrophotography, and shooting intimate travel photos. Given its f/2.8 speed, I'd go for this one over the slower 18-55mm lenses that most companies make.
If you're a Canon shooter and are looking for a top notch landscape lens, this would be a great choice. With a close focusing distance of only .9 feet, this lets you get those classic, sharp foreground-to-backgrond landscapes compositions that wide angle lenses offer. At the other end of the range, the 40mm focal length is ideal for environmental portraits. The Canon 17-40mm f/4L USM lens is also weather resistant, which adds to its appeal as a versatile outdoor photography lens.
Tokina also makes some very good glass. I had a Tokina 17mm f/3.5 for years, and I loved it. I also beat the heck out if it and it held up quite well to my abuse. The Tokina 11-16mm f/2.8 AT-X Pro DX lens offers excellent performance for the price. I like it because it's wider than most mid range zooms and it has a fixed f/2.8 aperture, which makes it ideal for shooting star trails, northern lights and other night photography scenes. In fact, it's rated an an excellent astrophotography lens. Overall, this a superb wide angle zoom that gets consistent good marks from people who use it.
This is a fantastic lens. Killer glass for portraits, great for travel and the macro lets you bring those very small subjects to life in a big way. Some photographers consider this to be one of the best, sharpest, most useful lenses that they own. With superb edge-to-edge sharpness, optical image stabilization, and true macro capabilities, this offers serious performance at a really good price. Period. If you're a Nikon shooter, I'd highly recommend the Tokina AT-X 100mm f/2.8 Pro D Macro lens. It will give you similar performance at less than half the price of the comparable Nikon version.
Follow @Danbaileyphoto