Looking back at all my eBook reviews of 2012, I narrowed down my three of my favorites. Rather than just list the three titles, though, I've decided to describe the ideal photographer who I feel can benefit from each book. If your new year's resolution is to ramp up your creative or technical skills and make serious headway with your photography, these might be a good place to start.
1. Visual Flow: Mastering The Art of Composition, by Ian Plant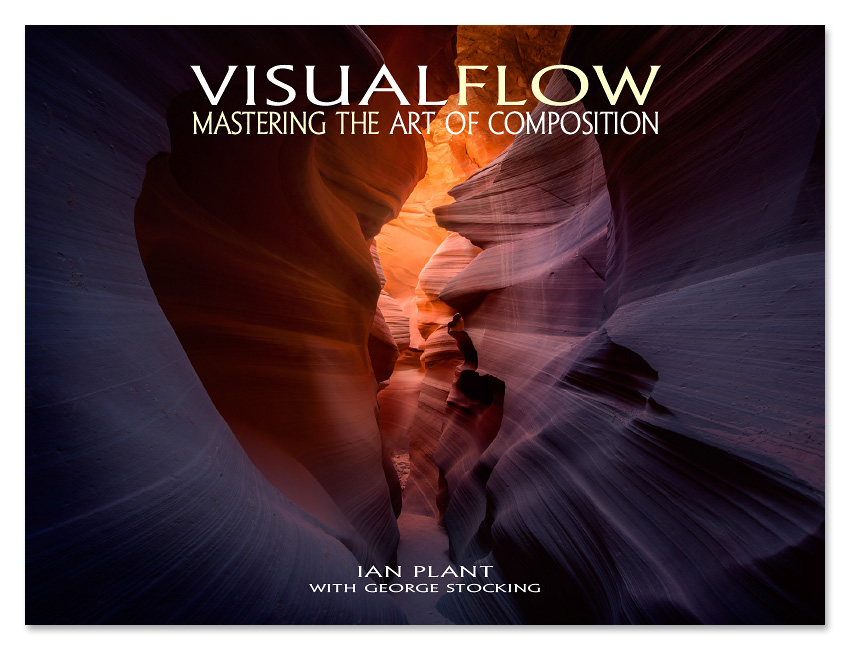 Ian Plant is a modern day master of the landscape photography genre. His work is absolutely gorgeous. His colors jump out at you with vivid punch, his compositions flow with subtle movement that adds to the dynamic nature of the scene, everything in his frame is placed perfectly, and his use of subject relationships is second to none. Visual Flow: Mastering the Art of Composition is a manual of how he creates his imagery.
Ian uses a combination of outstanding image examples from his own file, as well as long established methods that he's perfected during his career. He also uses classic visual and design techniques that were perfected by the traditional art masters. Explaining the fundamentals of composition in incredible depth, he analyzes some very classic paintings to see how brush and canvas artists have dealt with how to translate things like depth, color and perspective in two dimensional mediums.
At 287 pages, this ambitious book is without a doubt one of the biggest and best photography eBooks available today, if not the very best. Being his only book of 2012, Visual Flow is a solid example of Ian's is dedication to teaching and pass along information to other photographers.
Who this book is for: Although I feel that anyone can benefit from this awesome book, Visual Flow is ideal if you're an intermediate to advanced outdoor, nature and landscape photographer who is looking to take your creativity and compositional skills to the next level.
2. Dodge and Burn, by Piet van Den Eynde, (Craft and Vision)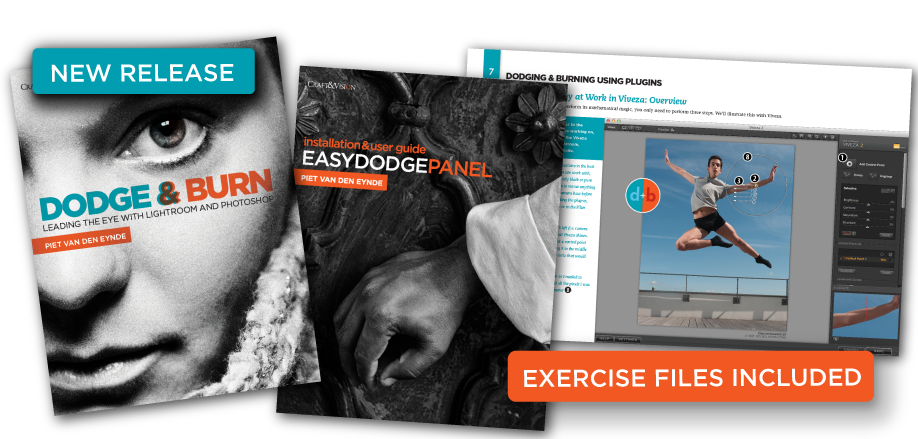 Post processing is a daunting task for many photographers. Even with the simplicity of virtual sliders and immediate results, the craft of effectively dodging and burning requires that we not only have an understanding of how to refine an image, but also why.
The why aspect matters in photography because it's not the technique that carries the image, it's the personal vision of the image maker. Photography is all about communicating your own interpretation about the subject, and through careful tonal management, you can help translate this message to your viewer in the most effective way.
Solid post processing skills allow you to take control of your photographs. We know that the human eye responds differently to light and dark, to areas of relative brightness and to differing levels of sharpness, contrast and color. If you can take control of these things and master the techniques, your image will have the most impact. Dodge and Burn: Leading the Eye With Photoshop and Lightroom is a full course that teaches you the how so that you can accentuate the why.
The book shows you how to create a smooth and efficient workflow, and then choose the right technique that best lends itself to processing your particular image. With Lightroom and Photoshop, there are a number of options that allow you to manipulate your image: the sliders in Adobe Camera RAW, adjustment brushes, gradient filters, levels, curves, etc. Some people even se third party plug-ins, which offer even more options.
In Dodge and Burn, Piet walks you through an entire workflow from the ground up and shows you how to be efficient and effective with the tools at your disposal. He offers specific case studies where he explores each tool and technique in depth with thorough and straightforward approach.
Who this book is for: Dodge and Burn is ideal if you're a photographer who has a has a good handle on your compositional and technical skills but is looking to improve your image processing skills. This book will help you fine tune your final images and push the dramatic quality of your photographs so that they have the most impact and more closely match your personal vision.
3. 8 Ways to Accelerate Your Photography, by Anne McKinnell
It takes a great deal of time, effort, trial and error and personal investment in order to become a great photographer. However, not everyone has the time to make all the mistakes that eventually get you on the right path. 8 Ways to Accelerate Your Photography explores 8 fundamental areas of knowledge that are essential for today's photographer and shows you the quickest and most effective techniques that will help you speed up your learning curve.
By sharing what she learned from spending an entire year on the road, practicing her technique and establishing herself and her emerging photography career, Anne McKinnell saves you valuable time by showing you all the necessary skills that you need to master, including how to understand your camera and its settings, how to expose properly, how to get your photography on the web and how to make money with your imagery.
Anne is a great success story, and in my mind, she's doing everything right in this difficult field. Only 4 years after buying her first DSLR, she went from working a regular job to becoming a full time photographer and writer. Total beginner to having her photos published in books and on magazine covers, writing several eBooks and building a successful blog in just a relatively short time. Believe me when I say that Anne has valuable lessons to teach other aspiring photographers.
Who this book is for: 8 Ways to Accelerate Your Photography is written for the beginning or emerging photographer who is just starting out, or who is struggling with specific areas of cameras or image making. Anne's honest, easy-to-read style will help you, whether you're looking to eventually go pro, or if you just want to get a jump start on your creative and technical skills.
Shameless plug: In 2012, I also released my 4th eBook, Creative Photography Techniques – 20 Tips for Stronger Images. It's a collection of easy to use creative tips and techniques with image examples that you can apply to your own photography subjects. It's only $4.99. Check it out!
Maybe you'll write your own photography eBook this year. Even if you don't intend to publish anything at this point, you'd be surprised at how much you actually teach yourself through the process of writing. At any rate, give these books a look and get your photography on track for 2013.