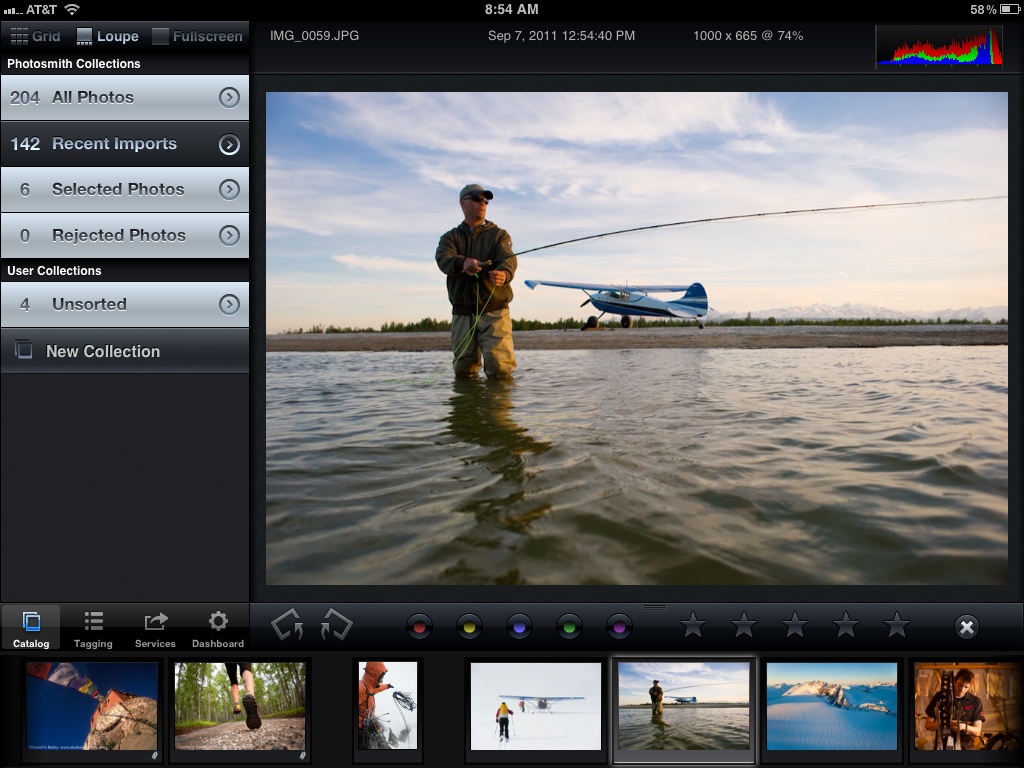 With my recent post, 3 iPad Photography Solutions for Foing On The Road, I listed a few essential items that help turn the iPad into a truly viable tool for traveling photographers.
Here's one more: Photosmith app. Yesterday, Photosmith 2 hit the iTunes store with a brand new user interface, as well as big improvements in speed and memory usage. The updated version looks great, and it gives you even more strealmined functionality for editing and tagging your photos when you're away from your computer.
Photosmith offers a complete mobile photography worflow by letting you import, edit, tag, rate, keyword, label and group your images into collections right on your iPad. You can then export or share them via Dropbox, Facebook, Flickr, email, or to a new iPad photo album.
However, the real strength of the Photosmith app is that you can sync it back to Lightroom and import your new photos with all of the your added metadata, ratings and other info that you attach to each image. This process gives you the untethered ability to sort, edit and tag your photos from anywhere. Have a few minutes to spare in the airport terminal? At the coffee shop? In your backyard lounge chair? On the couch in front of stupid late night TV? Be productive and get some editing done.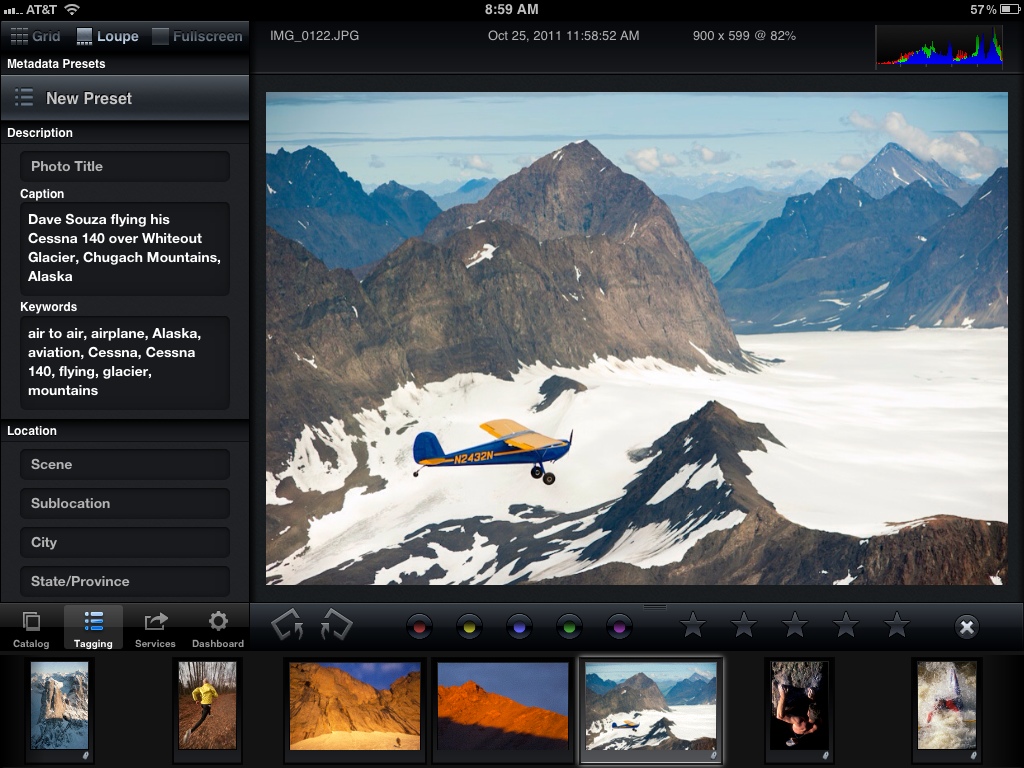 Version 2 has a few significant improvements, including histogram and EXIF info visible at the top of the image, the Quick Tag Bar, Grid, Loupe and Full Screen View, batch tagging, smart groups and the ability to import existing photos that you've already imported into Lightroom, but may not have keyworded yet.
If you truly want to be a mobile photographer and leave the laptop at home, then Photosmith is an absolutely essential and powerful app to have. At $17.99, it costs a little bit more than most apps, but the enormous flexibility and freedom that it offers is well worth the investment. (Version 2 is a free update for existing users.) I updated as soon as it came out and am very excited about all the new features. Very simply, if you have an iPad, then this is a must-have app.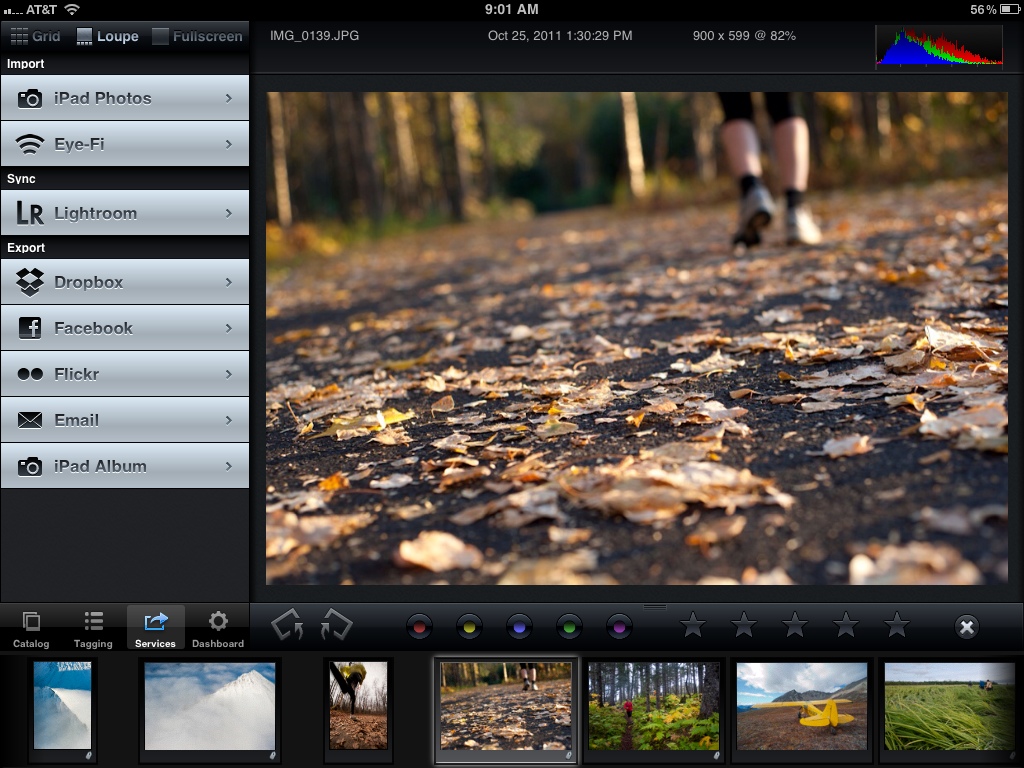 Check out the Photosmith Info Guide for a full intro to the program and complete rundown of all the new features in the new version. For you Aperture people, check out Pixelsync, it's a similar utility designed to work with Aperture.
Follow @Danbaileyphoto