Review of the Fujifilm XF 14mm f/2.8 Ultra Wide Angle Lens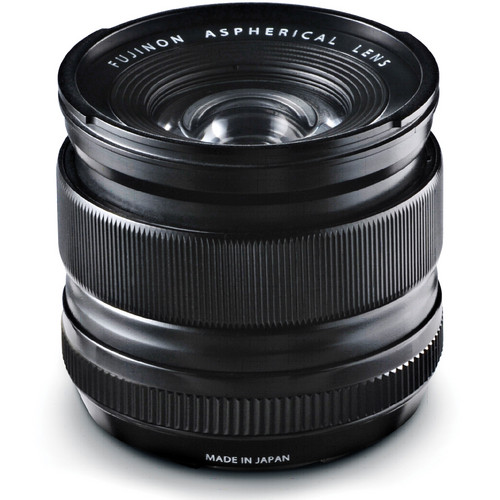 I love wide angle lenses. Always have. As far as I'm concerned, the wider the better, so long as it's a fixed lens. That's one of the main reasons I've stuck with my full frame Nikon and still use the D700.
I prefer primes over wide angle zooms for a couple reasons. Fixed lenses are always lighter and more compact, which means that they pack more easily and are that much more non-conspicuous when you're out shooting in the world.
Also, it's a very easy lens to shoot one handed with, which I often do while riding bikes, hanging off of a rock face, blocking the sun or directing my subjects with my free hand or shooting while driving/flying. Note, I would NEVER recommend this kind of reckless activity.
Wide angle lenses are great for shooting just about everything. They're ideal for landscapes, travel and shooting indoors, and if you want to get right in the middle of the scene and shoot immersive, first person action, then wide is the way to go.
They're also really effective for portraits because you can get up close and persona with your subject matter and still show some environment, a technique that lets you build a more comprehensive narrative for your image.
However, my fixed Nikon 14mm f/2.8 ED is heavy. All my Nikon gear is, hence my excitement about the little Fuji X cameras, which let me go light and fast. And even though they have APS-C 1.5x crop sensors, Fuji's got that covered with a lightweight, ultra wide angle lens that makes me feel like I'm shooting full frame.
I've been using the Fujifilm XF 14mm f/2.8 ultra wide angle lens solidly for about 8 months now, mostly with the X-E1 and X-E2 and now the brand new Fujifilm X-T1. (Read my review of the awesome new X-T1 here.) In that time, I've found it to be an essential part of my compact, mirrorless photography rig. Last summer, I took it on a bike tour over the Alps with this lens and I've used it in a wide variety of outdoor photography situations in Iceland and here in Alaska. Here's my review of the lens and some images examples that illustrate what you can do with it.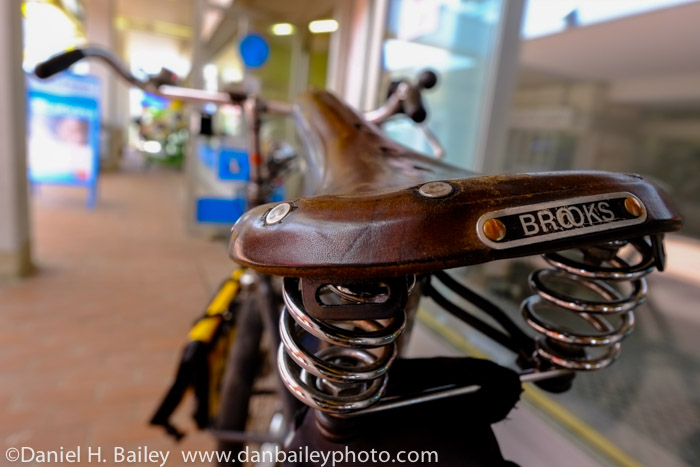 Construction and Features
First of all, the Fujifilm XF 14mm f/2.8 is a rock solid lens. It's built with a combination of metal in all the right places, and plastic in places that help it save weight (235 grams.) Inside, are 10 elements in 7 groups (includes 2 aspherical and 3 extra low dispersion elements). As far as durability goes, I've knocked this thing around quite a bit and it has yet to show any kind of scratch or dent. After all this time, it still looks brand new.
The plastic lens hood fits very tightly with a bayonet-style twist and stays locked. I've never had it come loose. In terms of size, it's about an inch and a half shorter than the Fuji XF 18-55mm lens when the zoom is retracted.
This lens also has three additional features that most of the other XF lenses don't have- a real aperture ring with actual f/stop numbers on it, a depth of field scale with distance markers and a manual focus option right on the lens. In other words, it looks and functions just like a classic SLR lens.
The aperture ring has a range of f/2.8-22, plus A for auto. The depth of field scale is visible by pulling in on the focusing ring. A firm tug and click puts the lens into Manual Focus mode, which works in conjunction with the DOF scale.
This allows you to make critical hyperfocal distance decisions, such as when you're shooting landscapes. You could call this "slow down mode," and we all know that whenever you slow down and start putting some thought and brain power into your photography, you inherently create better images. That's one of the things I love most about the Fuji X cameras, they let you work the way YOU want to, whether you want to put them on all manual, all auto or somewhere in between; whatever makes you feel most comfortable and/or creative.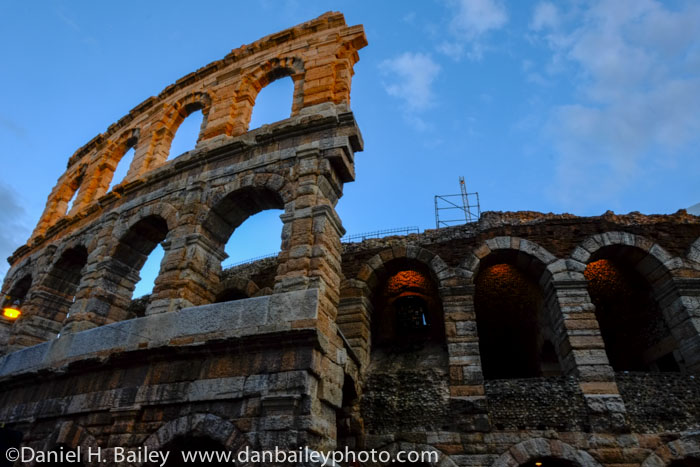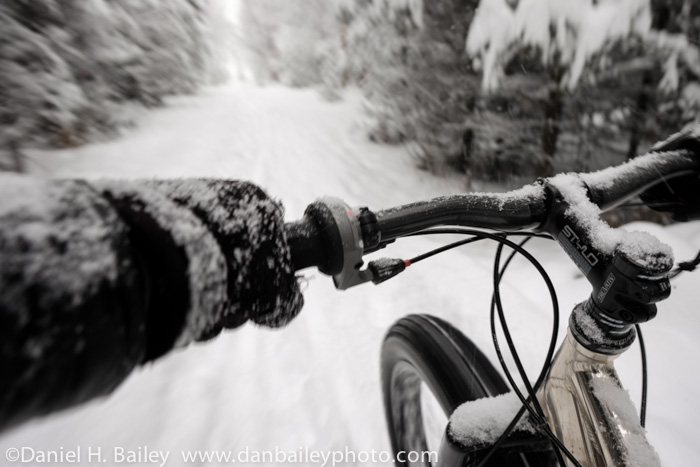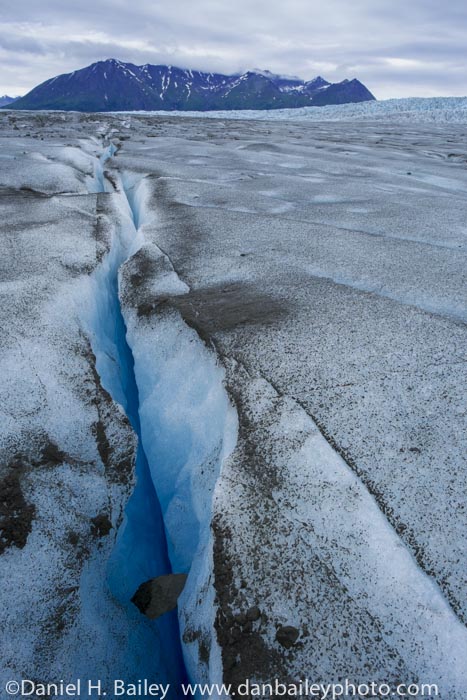 Usability and Performance
Using the XF 14mm f/2.8 is a real joy. Aside from the awesome 90-degree angle of view (equates to a 21mm full frame 35mm view) and the tight, compact build quality, what I love best about this lens is its simplicity. It's got one fantastic look that works extremely well for a wide variety of subject matter.
For a digital camera, shooting in Manual Focus actually works quite well. I'd even venture to say that it's a pleasurable experience, compared to what I've seen on other systems. You use the LCD or EVF to visually gauge your focus, and you can press in the rear command dial to zoom in and check critical focus, and depending on what camera you use, you may also have split image and/or focus peaking options to help.
Add to that, it's sharp from edge to edge, and it delivers crisp, beautiful imagery. Cameras like the X-E1, X-E2, X-Pro1 and the new X-T1 are highly touted for how good their straight JPEGs look. Pair one with this lens and you'll give yourself maximum quality that rivals the pro look of an full frame camera system. It's optimized for one focal length, which means you don't get the slight variations in sharpness that you do with a zoom lens.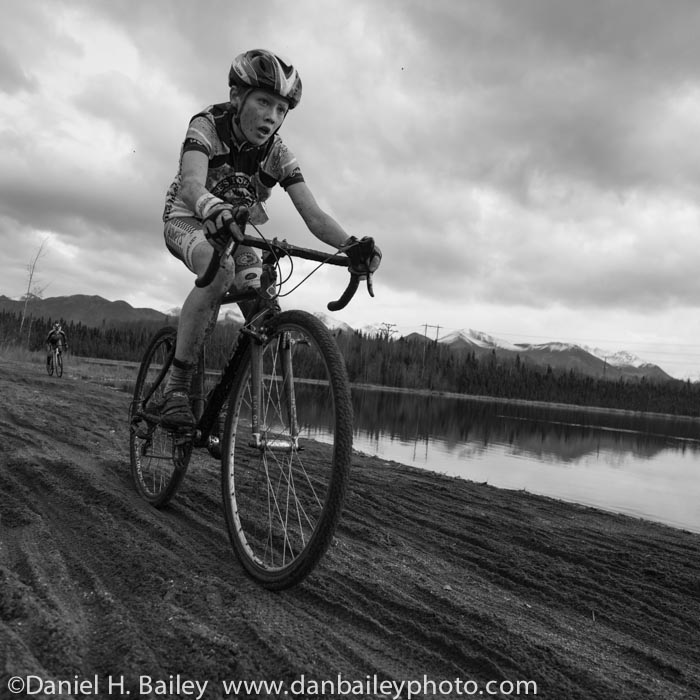 Also, with the 18-55mm lens, the zoom tends to walk and extend automatically when you point the lens down, which makes it a hard lens to shoot one handed with. No zoom on the 14mm, so this won't happen. What you see is what you get and it won't change.
Focusing is done internally on the XF 14mm f/2.8, which gives the lens fast AF performance. Pair this lens with the X-E2, (which has considerablyfaster autofocus than the X-E1) and you've got an awesome setup for shooting action, travel, street scenes, people and anything else that moves quickly and erratically. I've shot full-on action like muddy cyclocross with this lens and it did just fine. I've heard people say that the X-E1 is no good for action. Using this lens, I strongly beg to differ.
One thing about this lens is that when you have it in Manual Focus mode with the ring snapped back, this overrides whatever AF mode you have set on the camera. This is not a big deal and it's clearly explained in the instruction manual, but if you're swapping out other XF lenses, or if you accidentally flip the lens into MF mode, you might get a little confused. I've inadvertently flipped it in the wintertime when wearing big gloves and didn't realize it. Again, not a big deal, but something to be aware of.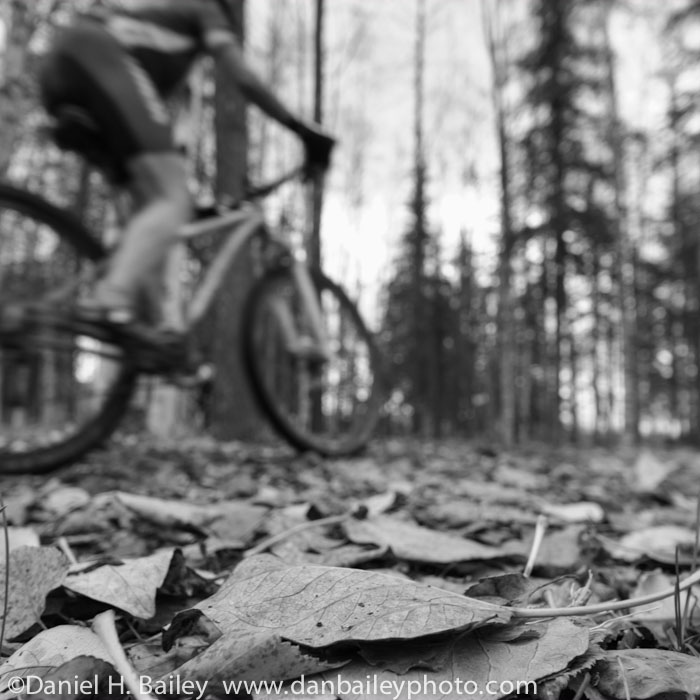 Overall
The XF 14mm f/2.8 is not a cheap lens. Nor is it an inexpensive lens, although it's certainly not out of reach for what you get. Good glass costs money, and it's certainly less expensive (and considerably smaller and lighter) than something like the Nikon 14mm f/2.8 ED, which will blow out your forearm muscles if you try to shoot one handed with it too much.
By every measure, the Fuji XF 14mm f/2.8 is a first rate, wide angle prime that will give you excellent, professional quality imagery. Buying this lens is making a serious investment in your photography, not just because of how the images look, but because it's a lens that you can easily fall in love with for shooting just about everything. It's been one of my favorite pieces of gear for months now and I have absolutely nothing negative to say about it. If you own any of the interchangeable Fuji X cameras and want to take your imagery to a new level and style, then I highly recommend this lens.
Check out this post, of Fujifilm X-T1 sample images and see more photos shot with the XF 14mm lens.
Support this site: If you're in the market for new gear, please consider visiting and purchasing gear through these links or shopping through B&H Photo, Adorama or Amazon. This help cover the costs, effort and time that it takes to run this site and produce these reviews and articles and it doesn't cost you anything extra. As always, thanks for reading, and I wish you a very happy and exciting new year.
Link for my UK readers:
Follow @Danbaileyphoto