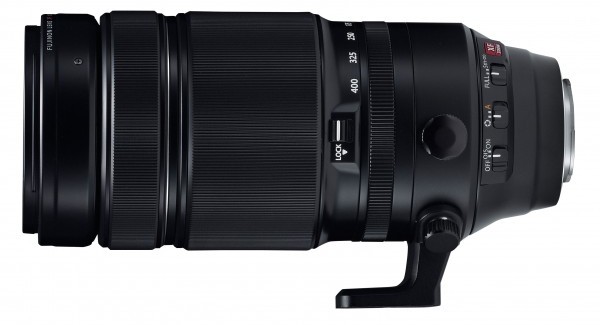 In all my years as a photography, I've never owned a lens longer than 200mm. Until now. I rented a 300 f/2.8 for an assignment once and borrowed a 300 f/4 a couple of times, but for my fast and light style of outdoor photography, I just didn't relish the idea of carrying really big glass.
Earlier this year, Fujifilm released their new XF100-400 f/4.5-5.6 OIS WR lens, and I have to admit, I was wasn't super warm to the idea of getting it. I make it a point to not own any camera gear I can't run with, and I didn't think this would fit that criteria. And, I wasn't sure I'd really get much use out of it.
How wrong I was.
Turns out, I love the Fuji 100-400. I can't get enough of it! This lens is serious fun, and during the past few months it's seen more use than many of my XF lenses, including the 50-140, which is THE go-to long lens in my bag.
I plan on writing up a full review of this lens, but for now, here are five reasons why I think it's awesome.
1. It's Razor Sharp!!
The XF100-400 has excellent optics. Built with 21 elements in 14 groups, 5 extra-low dispersion elements and one Super extra-low dispersion element, this lens is ridiculously sharp. Fuji has a reputation for producing great glass, and this is no exception.
I'm really impressed at well it's able to render crips, fine details, even at relative distance. One thing I learned when using long lenses is that when shooting subjects that are very far away, you're looking through a lot of air. You can lose a lot of sharpness from heat shimmers, but if the air is cool and you're not shooting at extreme distances, the 100-400 can hold an incredible level of detail.
2. It Has an Extremely Fast Autofocus Motor
Before I got this lens, someone told me that the 100-400 actually has a faster AF motor than the XF50-140. I didn't believe it, because the 50-140 is pretty darn fast, but when I got it in hand, I was blown away.
This thing locks and tracks like a champ. With AF technology that's a year ahead of what went into the 50-140, and twin linear motors, it's probably the fastest Fuji Zoom lens in terms of AF performance. Paired with the X-T2, it's a highly capable, incredible quick sports and wildlife lens, hands down.
Having shot bike racing, flying birds, airplanes, moose, bears and a variety of other outdoor subjects with the 100-400, I've been impressed every singe time.
3. It has 5 Stops of OIS Image Stabilization
This is perhaps one of the most impressive features of the XF100-400 lens. The image stabilization allows for hand holding this lens down to ridiculously low shutters speeds- speeds that you wouldn't even think of thing to shoot with this focal length.
I've managed to hold it down to 1/80 sec when zoomed to 300mm, 1/100 sec at 400mm and 1/30 sec at 100mm. Seriously, I rarely use a tripod with this lens. How bad am I?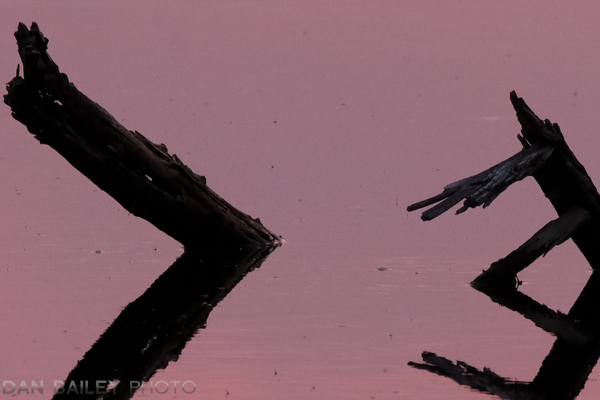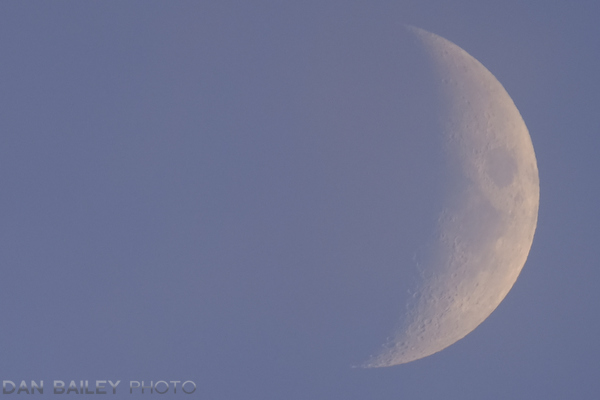 4. It's a Reasonable Size and Weight, and Weather Sealed
Yes, for the record, I can run with this lens. It fits in my regular lightweight hiking and trail running pack, the Lowepro Flipside Sport 10L AW. Sure, I have to turn the hood around (I usually like to keep all my lens hood on all the time for quick access), but that's a small tradeoff for being able to hike with a lens that, in full frame size, would be a 150-600.
Add the Fuji 1.4X Teleconverter and you've got an 800mm lens. Actually, with the current Fujifilm rebates, if you buy the 100-400 and the 1.4X TC together, you save $350.
Anyway, the very first thing I did with the 100-400 this past spring was stuff it into my Flipside pack and take it hiking. Not flat trail hiking, this was lots of steep uphill and big screefields on the way down. I didn't feel like I was carrying a huge lens, in fact, it didn't feel much heavier than if I were carrying the 50-140. The weight difference on my back was almost imperceptible. It's even lighter when you remove the tripod collar.
Plus it's weather sealed, so there's that. Nice when you're shooting in bad conditions. Like when the animals are out, or when the landscape has that… you know… special charm. Weather sealing is not a deal breaker for me, but for a wide range of outdoor photography, having it is nice.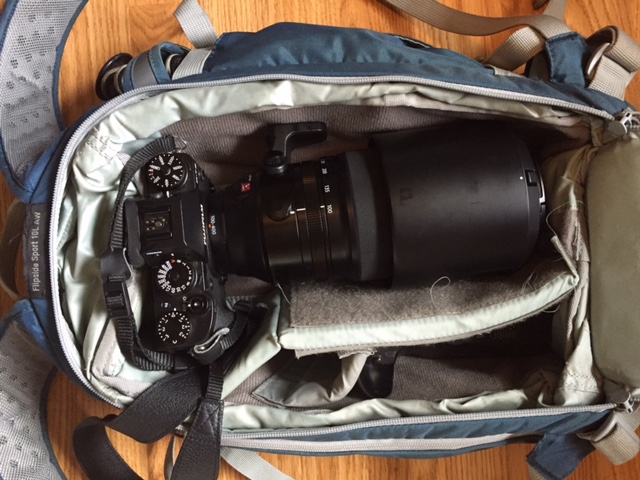 5. It's Serious Fun!!!!!
I said this above, and I mean it. The Fujifilm XF100-400 lens is a blast. Really fun to use for shooting just about everything. The long focal length applies an extreme level of compression to your scenes, which makes your backgrounds loom large, with tons of separation.
You can really bring in the details and show things super close, whether it's a nature detail, a portrait, oh… I don't know… The Moon. How fun is it to shoot the moon, zoom in and see all the craters. Pretty amazing, considering that the moon is 238,800 miles away. I can't wait to photograph the moon the winter so that I totally minimize heat shimmers. I'll use a tripod then.
Anyway, if you're looking for a really fun, relatively compact, highly versatile long lens to add to your X Series tool bag, you can feel good about the XF100-400. It's a solid performer and like I said, it's super fun!
As I mentioned above, with the current Fujifilm Rebates, you can get the XF100-400 with either the 1.4X or 2X Teleconverter and save $350, and you can also save $350 if you buy the 100-400 and 50-140 f/2.8 lens together.
[iframe]<iframe width="120″ scrolling="no" height="240″ frameborder="0″ style="border:none;" border="0″ src="http://mer54715.datafeedfile.com/widget/aff_widget_prdt_generate-2.0.php?aff_num=6746&aff_net=1&widget_num=7470&sid=" marginheight="0″ marginwidth="0″></iframe><iframe width="120″ scrolling="no" height="240″ frameborder="0″ style="border:none;" border="0″ src="http://mer54715.datafeedfile.com/widget/aff_widget_prdt_generate-2.0.php?aff_num=6746&aff_net=1&widget_num=7471&sid=" marginheight="0″ marginwidth="0″></iframe><iframe width="120″ scrolling="no" height="240″ frameborder="0″ style="border:none;" border="0″ src="http://mer54715.datafeedfile.com/widget/aff_widget_prdt_generate-2.0.php?aff_num=6746&aff_net=1&widget_num=7472&sid=" marginheight="0″ marginwidth="0″></iframe><iframe width="120″ scrolling="no" height="240″ frameborder="0″ style="border:none;" border="0″ src="http://mer54715.datafeedfile.com/widget/aff_widget_prdt_generate-2.0.php?aff_num=6746&aff_net=1&widget_num=7473&sid=" marginheight="0″ marginwidth="0″></iframe>[/iframe]