The other day I received an email from a reader, we'll call him "Larry," who had a question about Nikon lenses. Larry is currently in the market for a telephoto lens, and, being a smart shopper, he did some research and somehow ended up landing on my blog.
He's read that I use a Nikon AF 80-200mm f2.8D ED lens for my work. Seeing some of the imagery that I've captured with that particular lens, he figured that it might be a good choice for him as well.
However, he's also read that the Nikon AF-S 70-200mm f2.8G ED VRII is also a great lens, and since it's a more up to date model with Vibration Reduction technology, he's having trouble making up his mind. Normally, a decision like that would be a no brainer- you get the newer model, the 70-200mm.
In this case, though, the 70-200mm costs twice as much as the 80-200mm. Current street price is $2169.00, whereas the 80-200mm doesn't even break the thousand dollar mark. Current street price on that lens is $999.00.
Larry wanted to know why I use the 80-200mm and not the 70-200mm, and if I had to shop for a new telephoto today if I'd make the same choice. I told him my answer, but then it occurred to me that Larry is probably not the only photographer out there trying to decide between the two models, so I'll tell you exactly what I told him.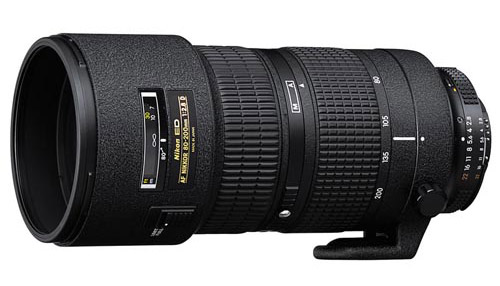 Nikon 80-200 f/2.8 D ED Lens
The Nikon AF Zoom-Nikkor 80-200mm f2.8D ED is an outstanding lens. I bought mine fourteen years ago. Back then, that lens didn't even come with a tripod collar. I have the one with the single push-pull zoom that controls both focal length and manual focus. See a photo of that model here.
Nikon upgraded that lens in 1997. The gave it dual rotating zoom rings, one for focal length and one for focus, and they stuck on a tripod collar. That version has been out ever since then, and as I said, it's an outstanding lens that produces excellent, professional quality results and tack sharp imagery.
Someday maybe I'll get around to trading mine in for one of those models. I'd probably make good use of the tripod collar, although for the type of work I do, I mostly shoot hand held with that lens and get great results.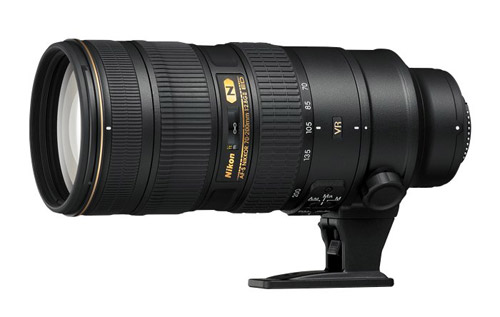 Nikon AF-S Zoom 70-200 f/2.8 G ED VRII
The Nikon AF-S Zoom-Nikkor 70-200mm f2.8G ED VRII is also an outstanding lens that produces excellent quality imagery. It has the faster, AF-S autofocus system, which is great for quick action and sports, and it has Vibration Reduction, which is a feature that obviously attracts many potential buyers. A photographer could not do any wrong buying that lens. However, as I said, it costs over twice as much.
So, which one should you buy?
Unless you absolutely need the AF-S for very fast sports and money is no option, then I'd recommend the 80-200mm f2.8, especially if you have one of the high ISO capable bodies like the Nikon D3x or the Nikon D700. It's a great all around zoom telephoto for a variety of outdoor photography, sports, landscapes and portraits. If I had to choose on today, I'd go that route and here's why.
As I said, I often hand hold my 80-200mm, and with the high ISO performance of the newer Nikon DSLR bodies, I just don't see that I'd use the VR often enough to justify the cost. Chances are, most of the time you'd need the VR, your subject is moving anyway, so it wouldn't really make a difference. If your subject is not moving, then make use of that tripod collar and screw it on to a set of legs. You'll probably get better results anyway.
Also, the 80-200 lens has a much lower profile tripod collar than the 70-200. You can take off the foot on the 70-200, but the rest of the collar still sticks out pretty far below the lens. That makes the 80-200 that much more compact if you're packing it in somewhere. Overall, it's a smaller, lighter lens anyway. And it has an aperture ring, so you can use it on an older SLR body if you've got one lying around. You can't use the G-series Nikon lenses with a manual film body like the FM-2
Finally, there's the AF-S factor. Sure, I'd love to have AF-S  for some of the subjects that I shoot. However, in real life applications, the Nikon 80-200mm AF focuses about 80% as fast as the AF-S on the 70-200mm. It's no slouch. I do just fine without AF-S on my newer Nikon bodies, even when shooting things like skiing and kayaking.
So, my real world advice on this matter stands. Buy the 80-200mm f2.8D ED, and use the extra thousand bucks to buy something else, like another lens. Or two more lenses. Or put it towards a second body or a new computer. The 80-200mm is an awesome lens and so is $1,000 cash. I guarantee, you won't be disappointed with either.
EDIT March 2013: As technology and products evolve, I have a new recommendation. I suggest that you take a serious look at the new Nikon AF-S 70-200mm f/4G ED VR Telephoto Zoom Lens. It's considerably lighter and less expensive than the AF-S Zoom-Nikkor 70-200mm f2.8G ED VRI, ($1,399) and it has Nikon's 3rd Generation VR system.
Since I bought this lens last month, it has become my go-to adventure and outdoor telephoto zoom. It's got full pro specs, with Nano Crystal Coat, ED glass and an AF-S motor, and the image quality is excellent. Your only tradeoff is that you lose a single stop. It's f/4, but while that would have made a big difference with film, with today's digital cameras, it's really not much of a factor.
Read my full review of the new Nikon AF-S 70-200mm f/4G ED VR lens here.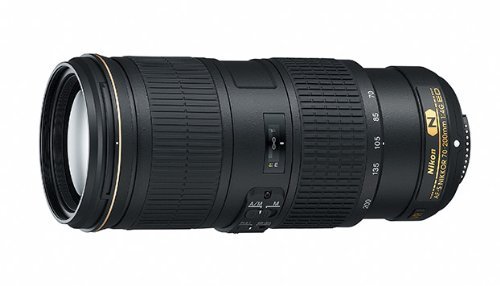 Finally, if your lens buying stars align properly and your credit card cooperates, you can show your appreciation for this review by ordering it here at B&H Photo. Doing so will throw a tiny bit of cash my way and it won't add any additional cost to your order. It can be your way of saying, "Hey Dan, you rock!"