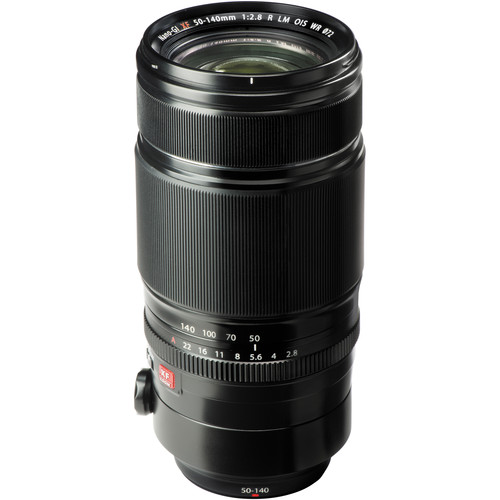 A camera system is only as good as its glass. This has always been the case with photography, even back in the days of film.
No matter what body you're using at any given time, the lenses are what ultimately determine the quality and style of your imagery, and in many cases, whether you even get the shot at all.
As much as I love the X-T1, I wouldn't have gone "all in" with Fuji if they weren't able to deliver on the lenses, which for me, meant coming out with a fast 70-200mm-style f/2.8 telephoto zoom.
Last fall, Fuji finally introduced the XF 50-140 f/2.8 OIS Weather Sealed lens, which is exactly the tool I've been waiting for. As much as I like the slower but more compact XF 18-135 f/3.5-5.6 WR, my style of action and adventure photography depends on a lens that can handle lower light and fast breaking subject matter, and deliver edge-to-edge sharpness.
I'd briefly tried out he 50-140 at PhotoPlus back in October, but last month I finally got one in hand. Here's my review.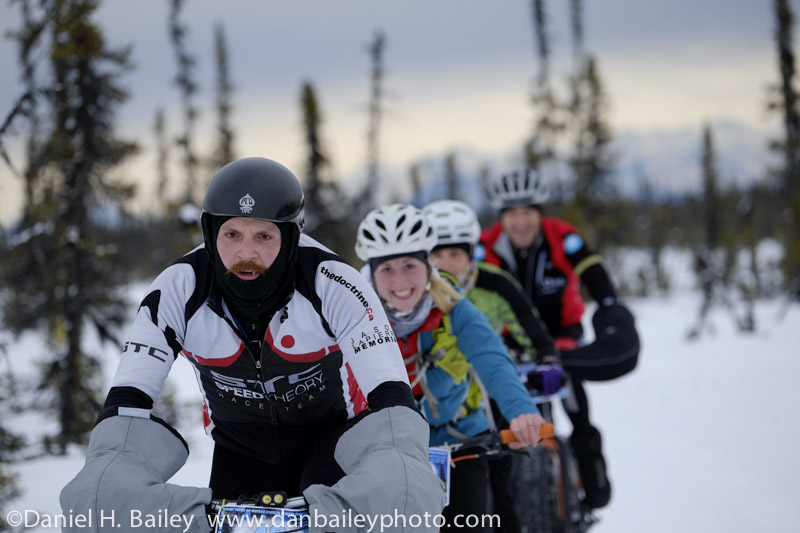 Build Info
Equivalent in view to a 76-213mm lens when compared to full frame, the XF 50-140 f/2.8 R LM OIS offers weather resistance with regards to dust, water and low temperatures, a triple linear motor for ultra fast AF and Fuji's latest OIS image stabilization.
It also has an internal zoom mechanism, which means the barrel doesn't move when you zoom the lens in and out, like it does on the XF 18-135 and XF 55-200. The lens body and focus rings are metal, although there's some plastic in there as well to make it lightweight.
Constructed with 23 elements in 16 groups, 5 ED elements, one Super ED element and Fuji's High Transmittance Electron Beam Coating, the 50-140 is able to produce incredibly sharp imagery with minimal chromatic aberration, ghosting or flare.
The aperture diagram features 7 rounded blades, which produces very smooth, circular bokeh. Combined with the Lens Modulation Optimizer that's built into the X series camera bodies, the 50-140 f/2.8 is able to produce incredibly sharp images across the frame.
It has a numbered aperture ring with a decent amount of resistance. Some people don't like how loose the rings are on some XF lenses; this one feels really solid. You won't accidentally turn it.
Size and Weight
The Fuji XF 50-140 f/2.8 is by no means a small lens. Without the removable tripod collar, it weighs 2.2 lbs. It's a tiny bit bigger than the Nikon 70-200mm f/4, but it's a full stop faster.
Compared to the equally fast Nikon 70-200 f/2.8 lens, though, the Fuji comes in at 1.2 lbs lighter and over an inch shorter.
The bladed lens hood is pretty long, but it's not unmanageable. I wish it were a tiny bit shorter because I always keep my hoods on, but it's hardly a deal breaker.
Of course, the first thing I did was take the tripod collar off, because for most of my work, I'm using it handheld. The collar, while extremely sturdy, definitely adds weight and bulk. That said, it's nice to have the option when you need it.
Balance and Feel
Given that the Fuji X cameras are quite a bit smaller than most DSLRs, the question I've been asked by many people is "how does this lens balance on the X-T1, X-E2 and X-Pro1?" As you can see in the photo above the lens is big compared to the body, and while it's a little front heavy, it's not overkill. I can imagine that it feels even better with the X-T1 battery grip, but I don't have the grip, so I can't accurately comment.
Even sans grip, the 50-140 balances well enough without overworking your forearm muscles. It complements the compact quality of the X-T1, and the weight savings makes it a versatile lens for a wide variety of shooting situations. It's also pretty rugged.
I've biked quite a bit now with the X-T1/50-140 combo around my neck/shoulder, and while you wouldn't do a long ride with the lens out like this, it's light enough to keep out and ready when you're moving around and looking for good light. I've even been able to ride on single track trails and snow with it slung like this.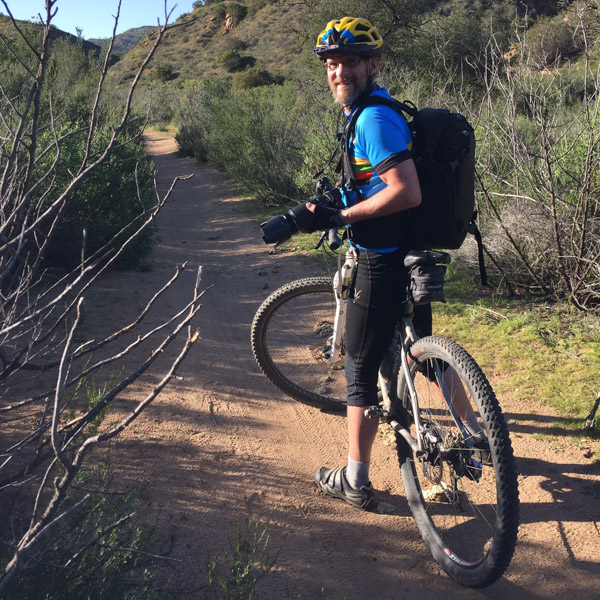 Performance
All that aside, what makes this lens a real winner is how well it performs out in the field. So far, I've given the 50-140 a pretty good run through in wintertime Alaska and sunny California and I've gotten a very good feel for how it handles. Here are the main points I feel accurately describe it's strengths.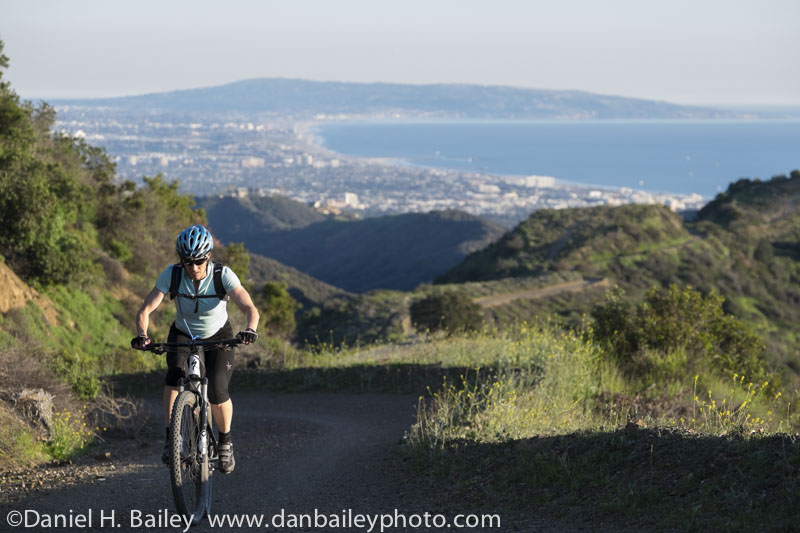 1. This lens gives me the look I want.
As far as I'm concerned, that's the number one thing with any focal length. Does it match your shooting style? This lens gives crisp, sharp subjects set against a soft, out of focus background. That's why anyone uses glass like this. Whether I'm shooting action or portraits, the real benefit of a long lens is bringing subjects up close and isolating them against a suggested environment.
The XF 50-140 f/2.8 does that with flying colors. It locks right on your subject and makes them pop against a delicious background. Also, since it's a fast lens, you have much more leeway when shooting fast moving subjects or when working in lower light. No matter what your situation, this lens lets you grab the shot you want.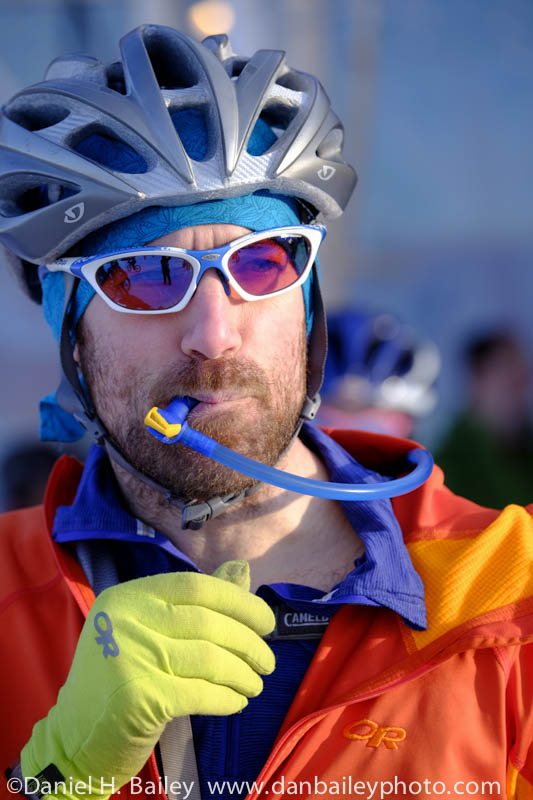 2. It has Excellent Autofocus
As an adventure photographer, I depend on fast, accurate AF. Combined with the predictive autofocus system on the X-T1, the internal focusing motor locks onto the subject and stays locked, even when shooting in CH at 8 frames per second.
Is it perfect? Hardly. No lens is. There are sometimes when it gets confused or loses the lock, but given what I'm used to with my gear and the subject matter I shoot, the 50-140 gets the job done in a big way. AF technology combined with the it's fast maximum aperture, I'm confident taking this lens into any situation where I'm shooting fast action.
3. The OIS Image Stabilization Rocks
I've been impressed with Fuji's OIS image stabilization every since I started using their X cameras. Even with their long lenses zoomed all the way out, I'm able to handhold shutter speeds down below 1/30 second and still get sharp photos. Things have come a long way, because I remember trying this with my first zoom lens 20 years ago and having very blurry images.
No more. With a high performance gyro sensor and preprogrammed algorithms inside the lens's CPU, this lens is able to detect and cancel out camera shake and give you 5 stops of stabilization. Again, combined with the fast f/2.8 aperture, this lets you shoot without a tripod in very low light.
This shot below was taken after sunset, handheld at 1/18 sec.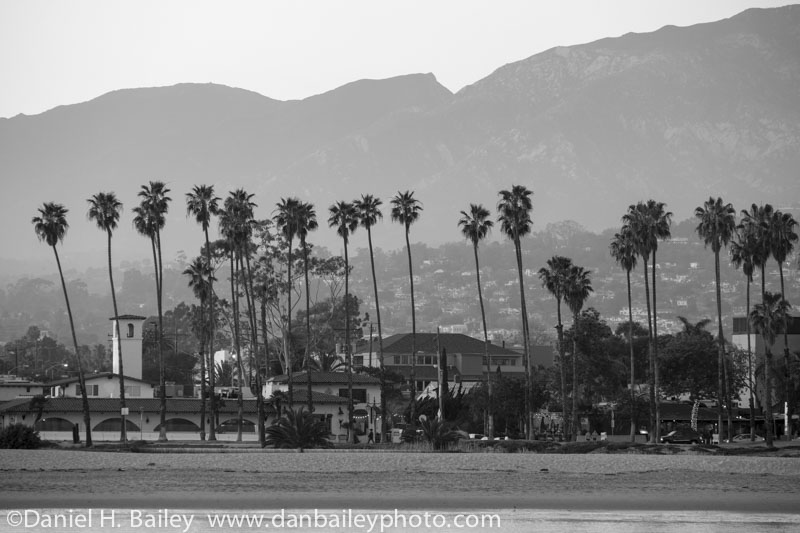 4. It's Weather Resistant
Fuji had this all planned out from the beginning. They knew that a rugged, weather sealed outdoor camera like the X-T1 would only be so good if they didn't have lenses to match. Like the XF 18-135mm WR lens, the XF 50-140 f/2.8 R LM OIS has a sealed barrel, which keeps out dust and moisture, making it the perfect companion to the X-T1. It's also rated to withstand low temperatures of -10 degrees C (14 degrees F), but I can report that it works fine in temps colder than that.
5. It's Really Really…REALLY Sharp!!
I left this one for last, because although those other things do matter, if a lens doesn't produce crisp, sharp imagery, it's not good enough for pro use. It's that simple. Fortunately, that's not even an issue here. The Fuji XF 50-140 f/2.8 is so freaking sharp, it's scary! When it comes to straight image quality, this is one serious lens.
The secret weapon of the Fuji X camera system is the X-Trans sensor. With no optical low pass filter, cameras like the X-T1 and X-E2 are able to render images with an incredible level of detail and resolution, some that even rival full frame. The optical design of the 50-140 is built to match this capability, and it does an amazing job capturing images that are sharp, vibrant and full of detail.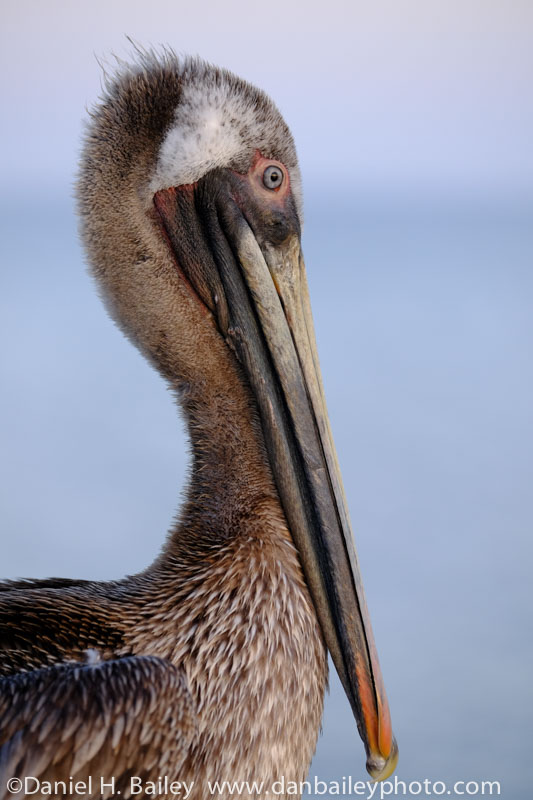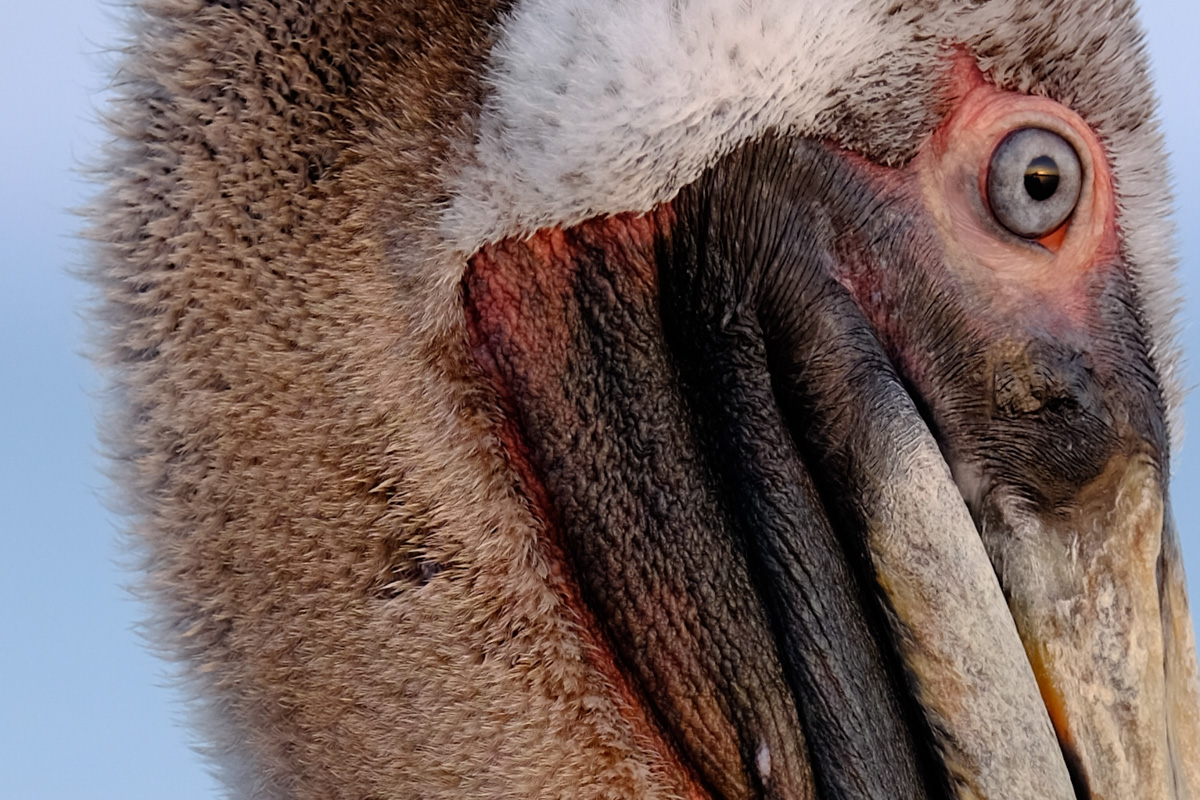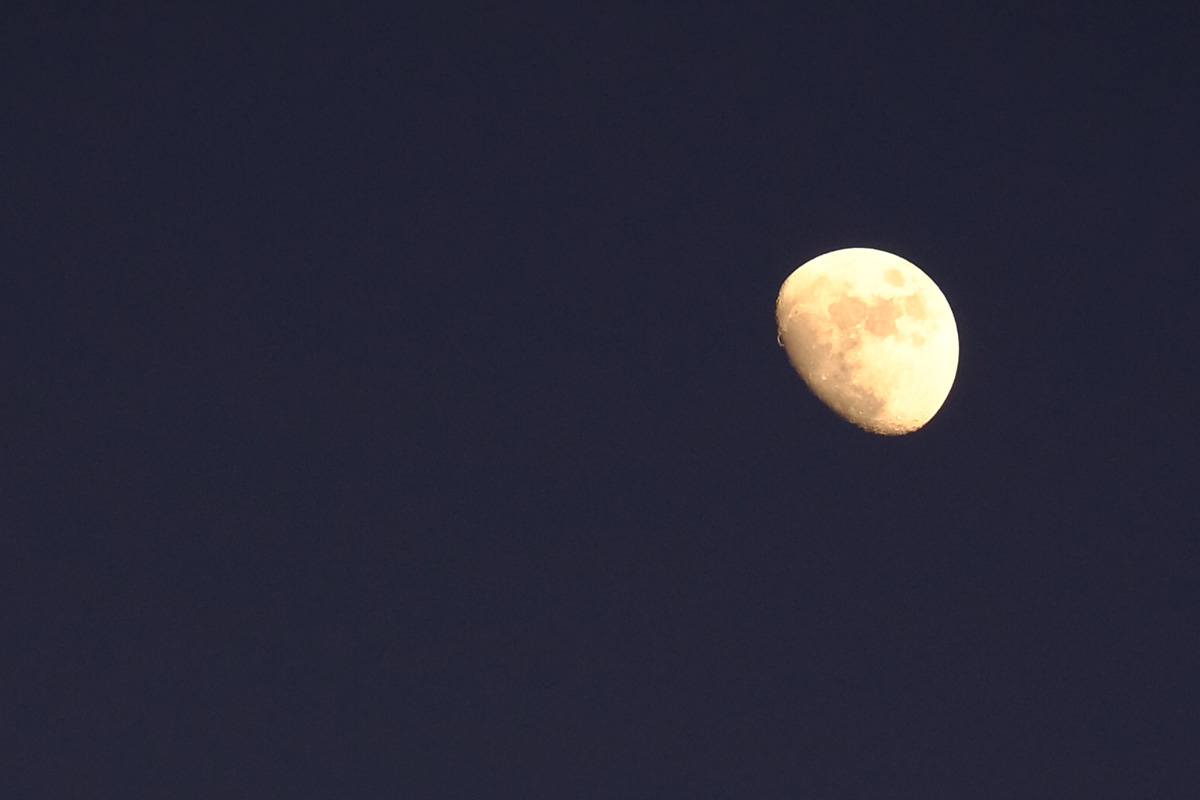 Overall
With this piece, Fuji has elevated the X camera system into a new realm. Clearly aimed at pro photographers, the XF 50-140 f/2.8 OIS Weather Sealed lens is a very special piece of glass. It's a high end tool in every regard. That said, with a price tag of $1,599, and given it's size and weight when compared to the XF 18-135mm WR lens, it's not for everyone. If you want something compact and less obtrusive for travel, street photography and all around shooting, this is probably more than you need. The XF 18-135 is actually a great lens and if you haven't checked out my review, you can find it here.
However, if you make a living with your Fuji X camera, if you shoot commercial work of any kind, if you shoot fast sports and action, portraits, landscapes or if you simply want the best possible quality and versatility for shooting in all conditions, and if you don't mind carrying a little more glass, then you should take a serious look at this lens.
Yes it's bigger, but it's not TOO big. I've done all day rides with it and carried it in my pack for hours and I can attest that it does feel WAY lighter than a traditional DSLR style 70-200mm f/2.8 lens. For as good as it is, I would take this on multi-day adventures and even biking and hiking trips.
I've always been willing trade a little bit of weight for a maximum quality, and with the X-T1 setup, I'm already WAY lighter. Add this in it's not a huge gain, even though it's definitely bigger and somewhat bulky if you're used to a small setup. Find the right pack, though, and you'll manage it fine. (I like the Lowepro Flipside Sport AW packs and the F-Stop Kenti.)
For me, the 50-140 is the final piece in the puzzle and I now feel like my photography transformation to Fuji is complete. There's no looking back. How exciting is that?
Support this site: If you're thinking about buying this lens, or any piece of gear, please consider shopping through these links. You'll still get the lowest prices available and it will help me out with a small commission from the merchant. It's like your way of saying "thanks" for the time and effort it takes me to compile reviews like this.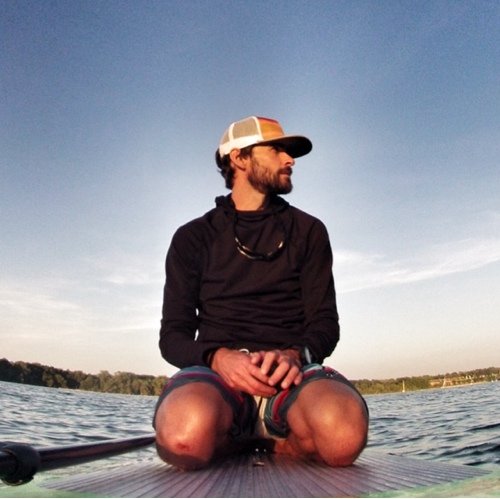 "
@Danbaileyphoto yeah. I have an xt1, xt10, and xt2. I'm loving the x-t2 with the 50-140 for sports.