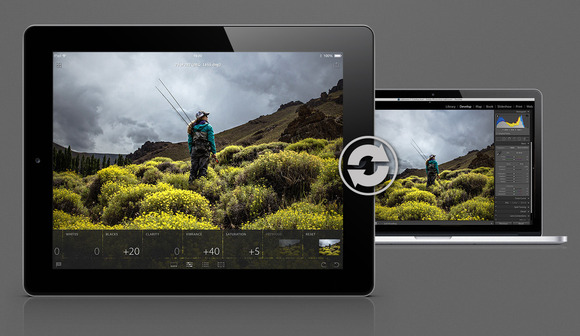 Last night, Adobe rolled out Lightroom version 5.4, which finally includes RAW support for the new Fujifilm X-T1 camera. They also announced a brand new tablet app called Lightroom Mobile, which now brings Lightroom's essential tools to the iPad.
Available only to Creative Cloud subscribers, Lightroom Mobile lets you export a collection of photos over the cloud, allowing you to edit, rate, and organize images on your iPad and then seamlessly sync the changes back to your desktop. The app takes advantage of Lightroom 5's Smart Preview feature, which allows you cut down on file size in a big way. Even if you import a huge number of image files, they won't bog down your iPad.
In order to activate Lightroom Mobile after you download the free app, you simply sign into your Creative Cloud account right in your desktop version of Lightroom. A small row of boxes will then appear just to the left of all your Collections. Check a box, sign into Lightroom Mobile on your iPad, and the photos will suddenly appear on your device.
Once they're on your iPad, you can preview, make adjustments, crop, edit, share, pick, flag, etc… When you sync back to your desktop, all of the edits you made on your iPad are reflected in your master image library.
Lightroom Mobile is definitely a game changer and will be a huge workflow aid to photographers of any genre. Edit photos while you're traveling. Have your assistant edit photos on the iPad while you're doing other stuff on your main computer. Download shots from an assignment or portrait shoot (providing you have wi-fi) and preview images with your client.
If you already have Adobe Creative Cloud ($9.99 per month), Lightroom v. 5.4 will show up in your CC control panel. If you're not a CC subscriber, you can update your standalone version of Lightroom, so you can at least import and work on your X-T1 RAW files, you just won't be able to use the mobile app. Kind of makes the CC seem like a much better deal, doesn't it?
Here's a really great preview of Lightroom Mobile on the FStoppers Website. I'll post my own thoughts in a few days when I've had a chance to play around with it.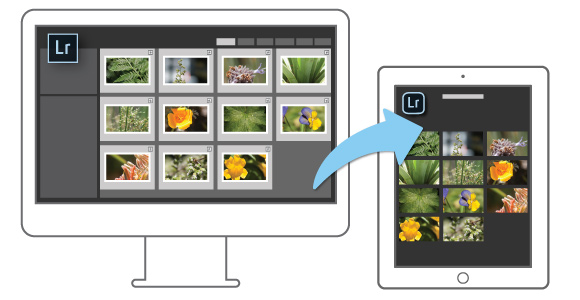 Follow @Danbaileyphoto