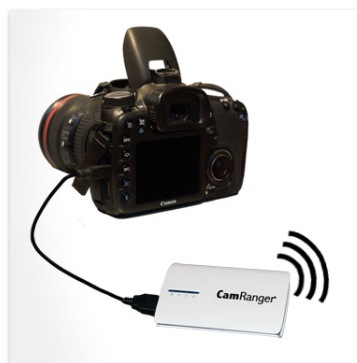 iPad photography options continue to evolve, and at this year's PhotoPlus show, I saw the latest in tethering technology: Wireless tethering for the iPad.
CamRanger gives you wireless control of your Nikon or Canon DSLR with any iOS device- iPad, iPhone or iTouch. It doesn't require a computer or internet access, other than to download and install the CamRanger app onto your device.
With CamRanger, you get remote live view with touch focusing and full camera operation, movie recording, focus stacking, time lapse, HDR/bracketing, image capture, full resolution viewing and saving of your images, and more. Operation is simple: You connect the stand alone device to your camera via USB cord, open the CamRanger app and you're off and running.
Operating distance on CamRanger is about 150 feet, although it's been shown to operate with slow connection at up to 300 feet. Battery life is about 3-6 hours. Price is $299.
I got a chance to try CamRanger out at the show and it seems like a pretty cool option for a variety of applications, such as shooting location, macro, studio, still life, or photographing with complicated or remote setups.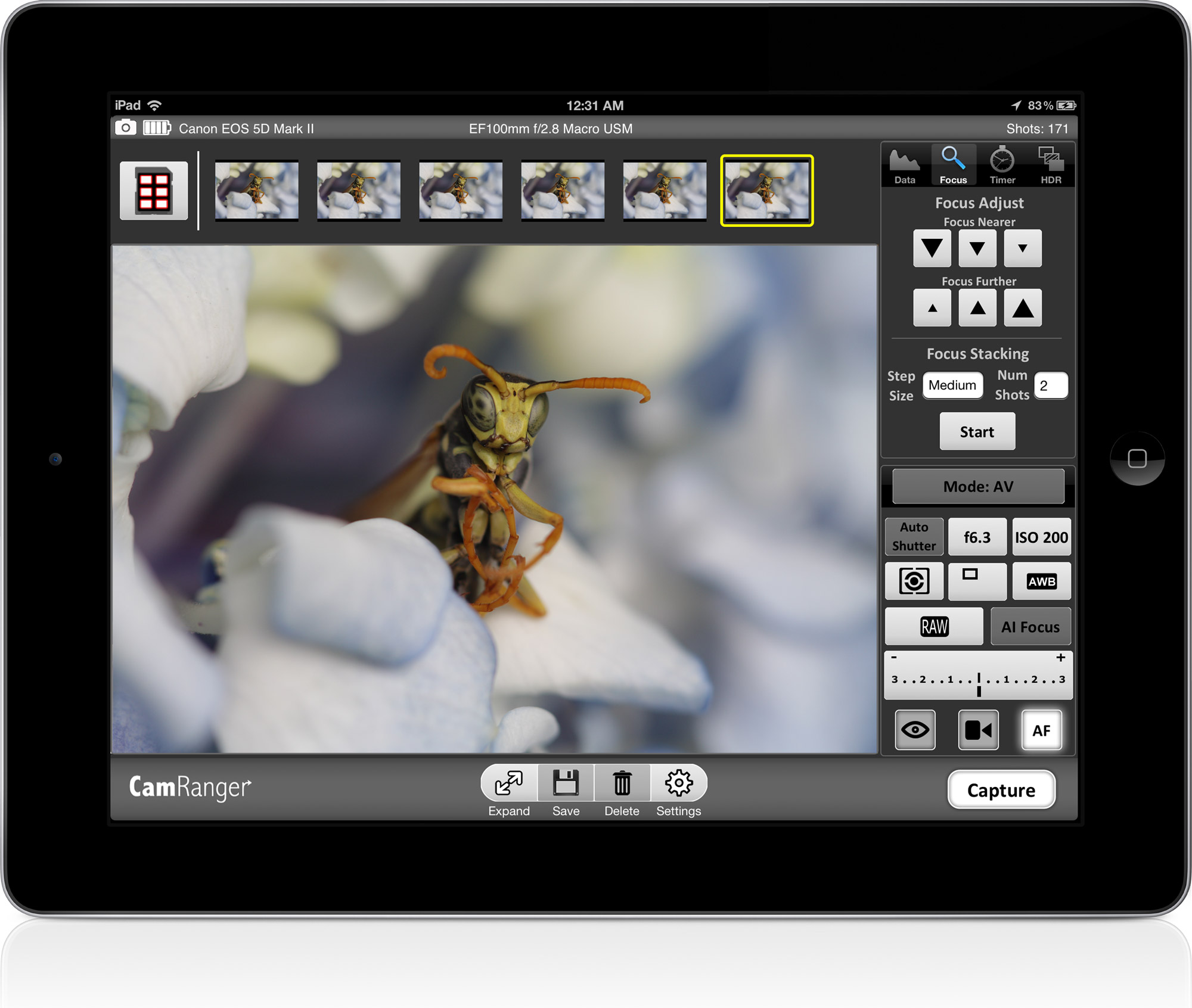 The other system I checked out is TetherFly, which is made by TetherTools. This system also allows to wirelessly control your DSLR from your iPad, iPhone, Mac or Android device. TetherFly has a little bigger transmitter, but it has a hot shoe connector which lets you place it right on your camera.
TetherFly has many of the same features, view, time lapse, HDR, rate/tag images, self timer, bracketing, sharing, etc… There are also a number of cool Wallee connectors, stands and brackets that are designed to hold your iPad or monitor for remove viewing.
In this way, TetherFly seems like a great option for studio, location work or even teaching small groups. TetherFly costs $319 and will be available in mid to late November.
Both CamRanger and TetherFly are worth checking out if you want to incorporate your iPad even more into your photography workflow.