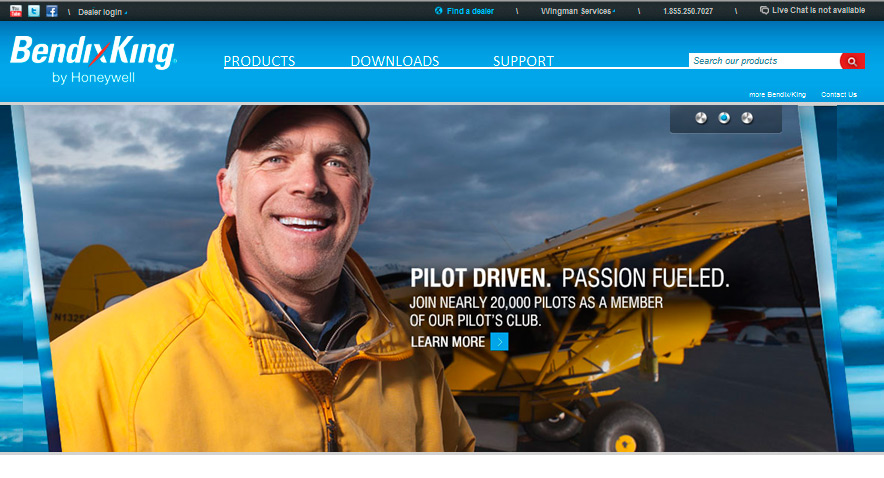 I'm excited to have a brand new client. Bendix/King is an aviation related company that's been making radios and navigation equipment for decades. In fact, I've got an old King KX 170B nav/com with the white number click dial in my little yellow Cessna. I have no idea how old the thing is, but it still works fine.
The folks at Bendix/King found some of my Alaska aviation photography on the web and they contacted me directly. They're featuring one of my images on their brand new website and they expressed interest in continuing to use my imagery in future projects as well.
The photo that they chose is one from my bush pilot portrait series that I shot a couple of years ago at the Valdez Air show. It was shot with a Nikon D700 camera, a Nikon 24mm f/2.8D lens, two Nikon flashes and a Lumiquest Softbox III flash diffuser. You can see a detailed behind the scenes post about this photo here.
Big thanks to Bendix/King for using my imagery, and I look forward to building a strong relationship with them in the coming years.
Follow @Danbaileyphoto