Recent Publication – 2012 Trail Runner Magazine Wall Calendar
Be sure and check out the January issue of Trail Runner Magazine; I've got a shot in the 2012 Wall Calendar. The photo is of Anchorage, Alaska runner Ryan Sherman tearing up the trails in his five-finger toe shoes during the fall in Far North Bicentennial Park.
I shot the photo with a Nikon D700, 14mm f/2.8 ED lens, a single bare bulb SB-800 Speedlight fixed to a light stand at camera left about 20 feet away from the subject. Exposure info: 1/100 sec at f/5.0.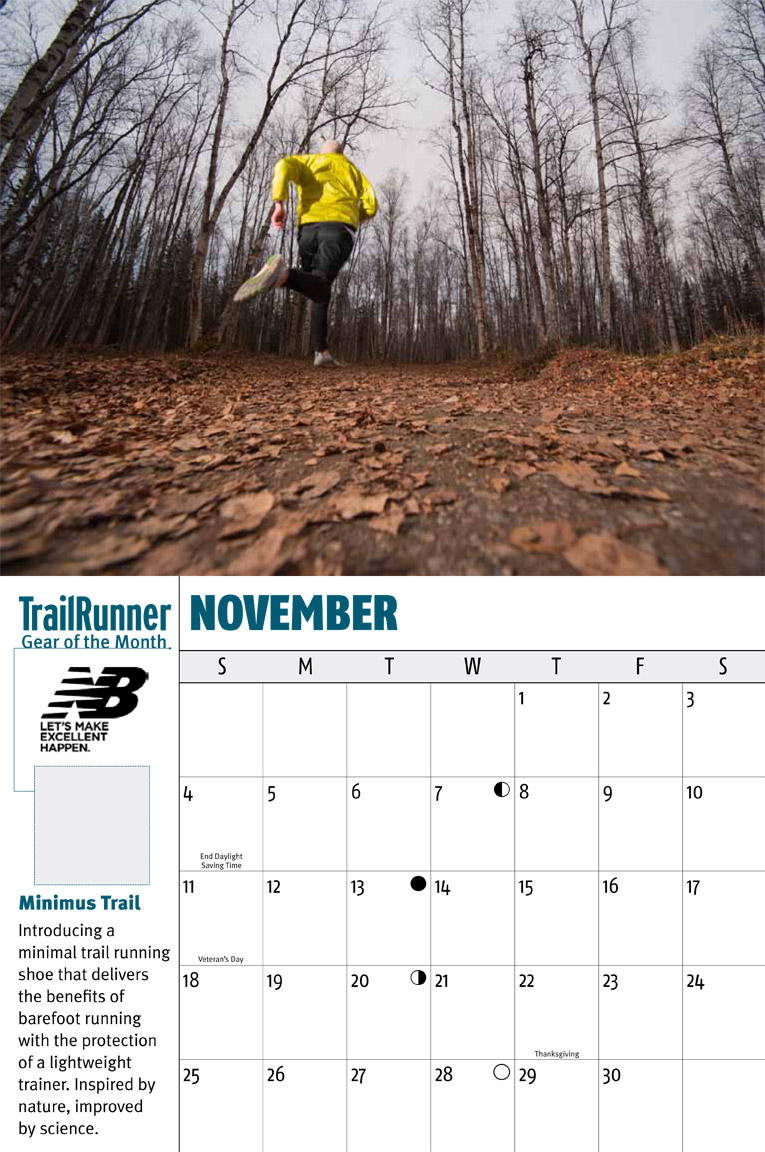 Follow @Danbaileyphoto