Creating Dynamic Images of People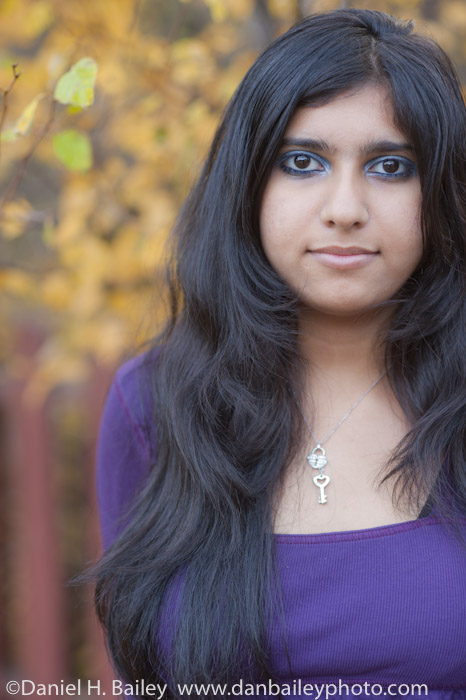 Although my business revolves primarily around commercial, editorial and stock photography, I also shoot portraits for both consumer and commercial customers. It's not a service that I advertise, aside from a "portraits gallery" on my website, and most of my portrait jobs come from word of mouth and existing clients. That works fine for me right now, because I don't really want to shoot portraits full time.
That being said, I actually love photographing people. In fact, some of my all time favorite images are portraits that I've shot while traveling, like the "woman in red" and the "laughing lama" which are the second to last images in the bottom and second to bottom row in my travel gallery.
Just as I'm driven by the challenge of creating dynamic landscapes and photos that communicate the spirit of adventure, I'm also driven by the challenge of making compelling and iconic images of people that stand on their own as strong photographs and not just as snapshots.
It's not always an easy task, and as any portrait photographer will attest, it requires every bit of creativity and technique that you can possibly dig out of your bag of tricks. Often times, it even requires additional studio lighting equipment in order to make the shot work.
I've got a pair of Nikon SB800 Speedlights, (the SB900 is the current model) which I often place on light stands with umbrellas or the RPS 4030 Studio SoftBox that I just picked up at the local camera store. I'll either control the SB800's wirelessly with the D700's Commander Mode, or I'll use Pocket Wizards to trigger them if they're too far away to be picked up by the camera's infared signal.
I also have a Calumet Travelite 750 that I sometimes use as my main light if I'm shooting inside. Since the Travelite has a photocell eye, I can trigger it with the light from the flashes and have a powerful three-light setup.
Most of the time, though, I like to go light and fast with just the two speedlights. Anyone who's seen Joe McNally's work knows that you can do an awful lot with just a simple pair of off-camera flashes. In fact, a couple of speedlights, umbrellas and light stands make for versatile, lightweight location lighting kit.
However, as much as I like to experiment with artificial lighting, my true love lies with shooting in natural outdoor light. It's so much simpler, way more dynamic, and between the time of day, time of year and the weather, you can get such a wide variety of light falling on your subjects.
I shot the above portrait under natural light. The low sun was coming in from behind and being filtered just enough by the leaves so that it brightened up the foliage and lit up the background nicely. Overhead, the sky was covered with a light blanket of clouds, which made it so that there were almost no shadows.
Download My Free Photography eBook
Expand Your Skills. Be More Creative
Let me show you some techniques that will help make you a better, more proficient and more creative photographer!
I was intrigued by the intensity of the girl's expression and her eyes (she's an exchange student from southern India), and since yellow and purple are complimentary colors on the colorwheel, they always look great together. By placing her close to the right edge of the frame, I was able to create a dynamic balance to the image and create a nice contrast between the patch of yellow leaves behind her and the color of her shirt.
Having been very excited about my results from this shoot, I'm especially motivated to do more portraits this fall and winter. Maybe I should start advertising.
Follow @Danbaileyphoto