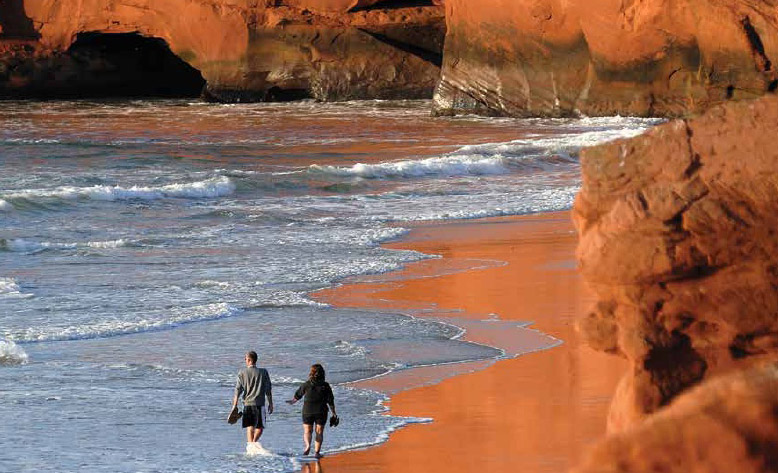 This summer, I'll be a featured Expedition Staff Leader as an official Fuji X Photographer aboard the 198-passenger 
Ocean Endeavor
 vessel with Adventure Canada on their 
Mighty St. Lawrence trip
, in partnership with the 
Canadian Geographic Photo Club
, 
Photolife
, and Fujifilm.
You can join me on this very special journey/photo workshop of the beautiful and remote coastal regions of Quebec's North Shore, including the Gulf of St. Lawrence and the Magdalen Islands.
Departing Quebec City, on June 14, we'll spend 10 days exploring the stunning landscapes surrounding the Gulf of St. Lawrence and Saguenay Fiord as we make our way to Saint Pierre-et-Miquelon, a tiny French Island off the South Coast of Newfoundland. Each day we'll take Zodiacs to shore and visit a number of Provincial and National Parks to hike, explore and photograph spectacular scenery and feeding grounds for marine and bird species, and experience the mixed Acadian and English cultural opportunities of this region.
While on board the comfortable, 137-meter expedition ship Ocean Endeavor, I'll be one of numerous artistic and scientific presenters. I'll give two workshop photo presentations, and I'll be available during the entire voyage, both on and off the the ship, if you want help, advice, pointers, or if you just want to informally chat about camera, adventure or anything else.
A representative from Fujifilm Canada will also be on board, and he'll have an array of Fuji X camera bodies and lenses for you to try out, (possibly gear that isn't even released yet!) He'll be available to offer technical advice and answer any questions you may have about Fujifilm gear.
Adventure Canada's approach is built around community, and you'll have lots of opportunities to connect with other people in an atmosphere of learning, fun and exploration in a very stylish environment, with a variety of private accommodation options.
This promises to be an amazing journey, and I hope that you can join me! As of right now, just over half of the 198 spots remain open, but don't delay, they're sure to fill up soon! You can see all the detailed information about this trip on the Adventure Canada Website.
Follow @Danbaileyphoto