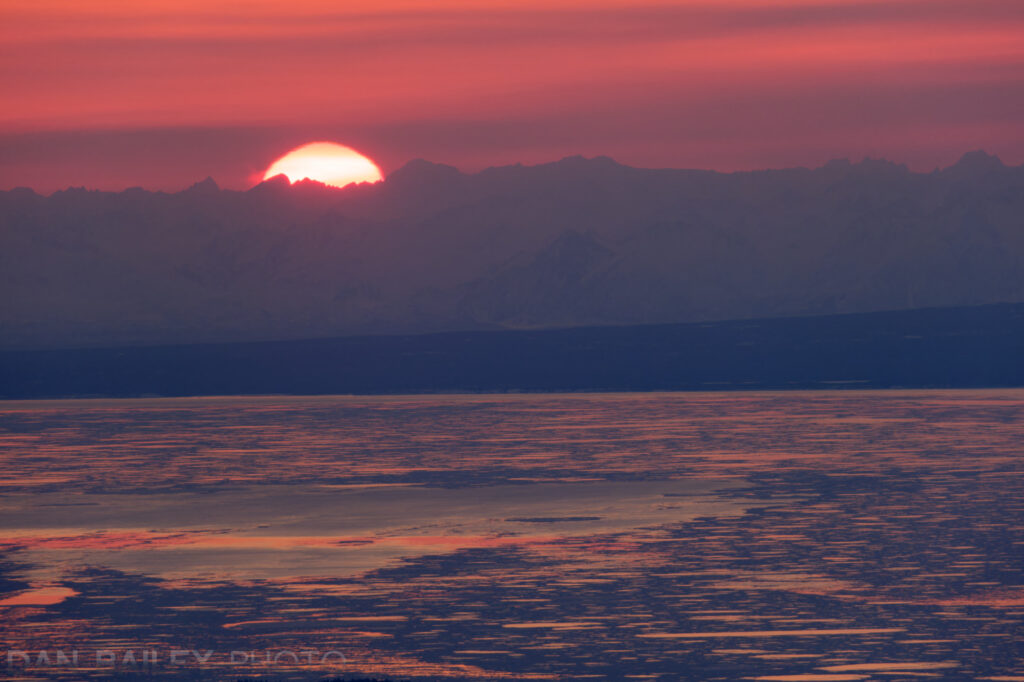 DxO Software's flagship photo editing program PhotoLab 6, (v.6.4) now features full support for Fujifilm X-Trans sensor cameras, including the new X-T5, X-H2 and X-H2S, as well as previous models. It's also fully compatible with Nikon Z9 NEF RAW files.
Fuji and Z9 users now have full RAW-processing capability, with PhotoLab 6, and can thus take advantage of DxO's updated DeepPRIME XD denoising algorithms, which uses machine learning to remove noise and preserve an exceptional amount of detail and color clarity in your image.
I've been using DxO PhotoLab for the past two years, and I've been highly impressed with its array of powerful image editing tools and relatively easy user interface. The comprehensive tool palettes offer everything from quick adjustment options, to in-depth processing options for everything from exposure, color, lens correction and retouching.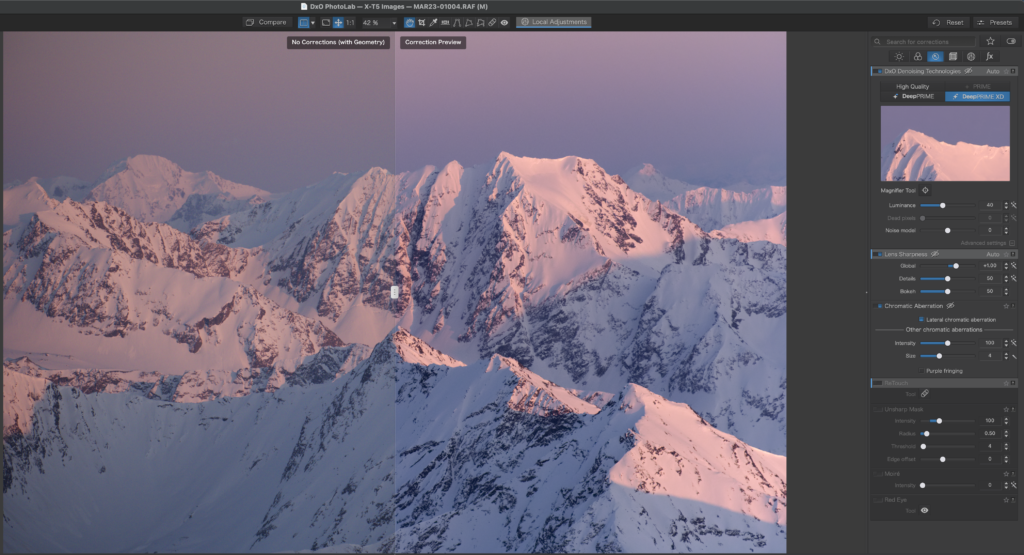 A powerful local adjustments menu allows you to perform precise edits with masks, brushes, control points/lines, graduated filters and erasers.
In addition, you can also incorporate other DxO programs seamlessly into your workflow, such as FilmPack, which produces classic film effects from the past, and the entire NIK Collection of 8 powerful and popular processing plugins, like Silver Efex, Color Efex, Viveza and HDR Efex.
One of my favorite components of DxO PhotoLab, is that it contains an integrated library/digital asset management module, which allows you to browse, search and organize your images, without the hassles of having to actually import all of your images.
This has long been my issue with so many photo programs. If you have a massive library of images, it can take many hours, or even days to build an image database from scratch… that is, if it even finishes without freezing or crashing the program and forcing to you to start over. And even if you do get it all imported, browsing a database can be much slower and way more computer intensive than simply looking at individual folders
That's what PhotoLab does; it's simply a browser, and much like Photo Mechanic, which is my all-time favorite image browser, it just looks at whatever folder you point it to. And you can choose how to sort or display your images, set tags (picks/rejects) view EXIF and metadata for your images and also add/sort by keywords and add/sort by color and star ratings as well.
PhotoLab 6 also has a new Soft Proofing feature, which uses paper and ink simulations to help ensure even greater accuracy when preparing your image files for printing.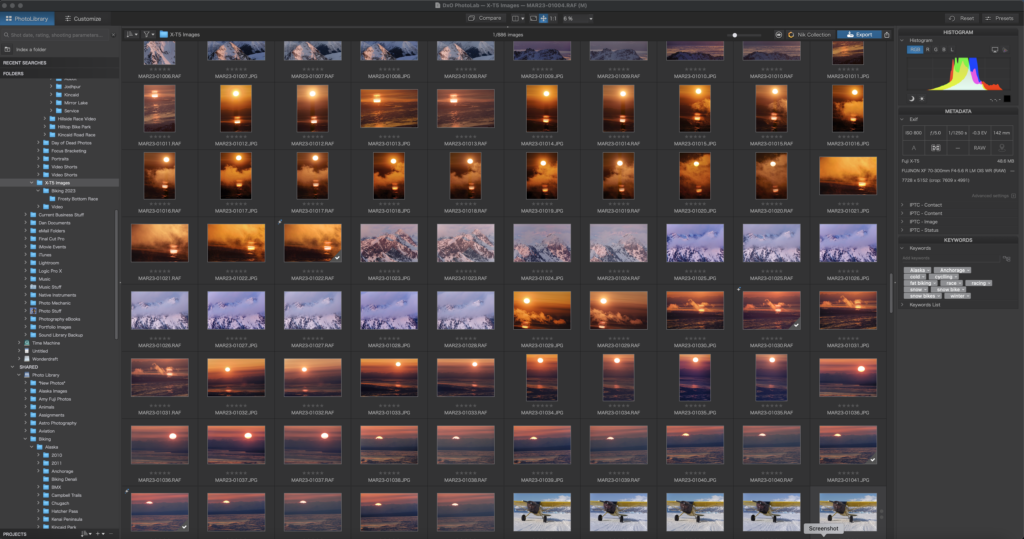 I've used a lot of photo editing programs over the years, and for me, DxO PhotoLab 6 ticks all of the boxes. It has all of the power I would ever need, whether I'm doing full RAW conversions, deep editing or just adding some life to my straight Fuji JPEGs, it has a simple, straightforward user interface, a built-in image browser, and none of the frustrations that I've found with other software.
Now, with full Fujifilm support, I'm able to use PhotoLab to bring out maximum detail from my X-T5 images and make them look as good as they can possibly be.
And finally, no subscriptions with PhotoLab 6. One-time purchase and it's yours.
Check out DxO PhotoLab 6 here.