I'm excited to announce that my bestselling Fujifilm guide, X SERIES UNLIMITED has just been updated will full coverage of the new 5th generation X-H2 and X-H2S cameras. You can grab the latest 2022 Edition here.
The latest comprehensive revision includes all of the new features found in the X-H2, X-H2S, and revised/expanded information about all of the other current X Series models, including the X-T4, X-T3, X-Pro 3, X-E4, X-S10, X-T30/30 II, X100V and the X-T100.
If you're a Fujifilm shooter, then this is the most definitive guide to the X Series cameras you can get. It explains every single feature and every single function, and it does so with clear descriptions, real world examples and a very easy-to-follow format.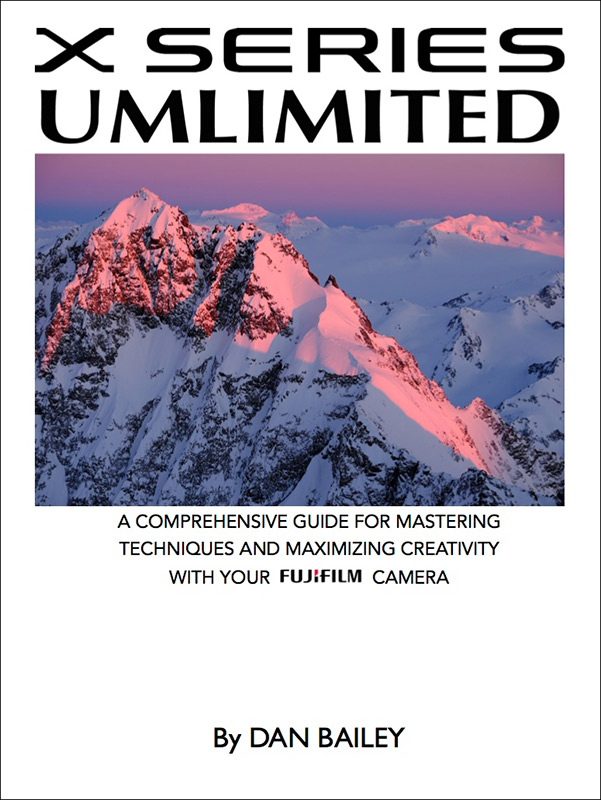 It teaches you everything you need to know in order to become a better, more proficient, more creative photographer with your Fuji camera.
It has full coverage of all current and past models, all the way back to the 1st generation X Series cameras, and if you purchase the book, you'll be entitled to free updates in the future when Fujifilm releases new models and firmware updates.
Click here to see what other people have said about the guide, and then let me help you get the most from your Fuji camera. Join thousands of other Fuji users around the world who have downloaded the guide and benefitted from the vast amount of knowledge and expertise I've put into it.
If you're on the fence. rest assured; it comes with a 100% money back guarantee. If you don't like the book for any reason, I'll refund your purchase.