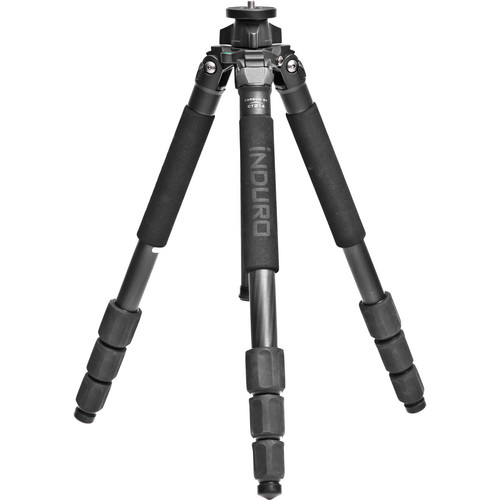 Here's a hot deal, just in time for your holiday shopping: Instant rebates on Induro Carbon Fiber tripods.
Carbon fiber offers high strength to weight ratios, and it also dampens vibration better than metal. Both of these factors make it an excellent material for tripods. The only downside is that, just like bikes, it's much more expensive than aluminum, which is why we like to buy both of them when they're on sale.
Induro has a wide selection of affordable carbon fiber legs in their lineup, all of which get very high reviews from those photographers who used them. With twist locks, padded leg sections, spiked feet, bubble levels and solid construction, they're viable alternatives to tripods that costs over twice as much. Best part, you can save up to $165 and get free shipping if you grab one right now.
For weight-conscious landscape and outdoor photographers, the 2.8 lb CT114 offers great value with a max load limit of 17.9 lbs for only $339, although the current $85 rebate brings it down to only $254.
If you've got bigger glass, you might consider the 3.3 lb CT214, which has a max weight limit of 26.4 lbs. That's more than enough stability for bigger 70-200mm f/2.8 lenses, and it still folds down to 20.9″ when packed up. Regular price is $400, but the $100 instant rebate brings it down to only $300.
If you're looking for a high quality carbon fiber tripod but can't quite bring yourself to throw down for a Gitzo, I'd definitely take a look at one of these 8 Induro models, whether for yourself or as a gift. If I found one of these under my tree this year, I'd be pretty happy.