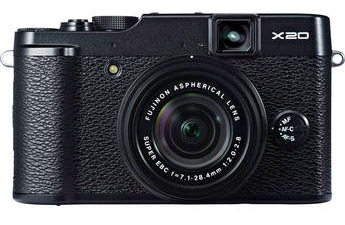 As we race further towards the end of December, the holiday deals on photography gear keep piling up. There are certainly too many to keep track of, but here are some of the notable deals that have caught my eye recently. These are items that I can see being of interest to you, my fellow outdoor and travel shooters.
As always, if you find stuff that you just can't live without, whether it's photography related or not, please consider purchasing through these links. Doing so helps support this site and it doesn't cost you anything extra. Think of it like a deluxe Like button.
Thanks! -Dan
My favorite "little" camera, the Fujifilm X20 is on sale for $100 off right now. With a 12MP X-Trans sensor, which is the same sensor technology found in the X100S and XE-2, the X20 is a super awesome compact camera that has a fast 28-112mm zoom lens. In my book, this feature makes it a very usable camera for adventures, travel, landscapes and all around photography.
Get this deal at B&H Photo or Amazon. Makes a great gift.
I've been using My Passport hard drives for years, they're great little storage devices that are small enough to fit in just about any bag or pack. I've used them for backup on my assignments and while traveling, for music and recording and for general use. For what it's worth, Western Digital is one of the few HD companies who actually make their own drives.
Right now, they're only about $100 with free shipping for the 2 TB version at B&H Photo, and just over $100 at Amazon.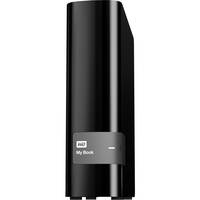 Need a full backup drive for your image library or a system to use with Time Machine? The WD 4 TB My Book is a reliable desktop storage device that works with both Mac and PC.
Regular price on these things is $169, but if you buy it at B&H Photo and use promo code SHOPEB140, you can grab it for only $129. Massive storage for a great price.
Prices have been fluctuating with Adobe software lately, but depending on the day, you can grab some really great deals. As of today, Adobe Lightroom 5 is only $108, which is 27% off, and Adobe Photoshop Elements 12 is $59, which is 40% off. If you don't need the full blown version of Photoshop or if you don't want to sign up for the Adobe monthly plan, then a combination of Lightroom and Elements might be a good way to go. Right now, both combined is still less than $200.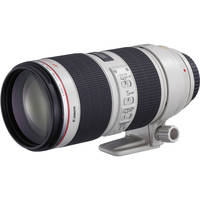 This is Canon's flagship telephoto zoom lens, and right now, you can save a bundle of cash on it.
Here's the deal: Add it to your cart at either B&H Photo or Adorama, and upon checkout, you'll see an instant $300 savings. Combined with the extra $300 mail in rebate after that, you can grab this pro quality lens for only $1799. Both B&H Photo and Adorama have a number of other Canon lens deals right now, but this is by far the biggest savings.
Everyone needs more memory cards, right? Amazon has a super deal on Sandisk SD memory cards going on right now. The 16GB Ultra SD card is 85% off (only $12) and a number of their other cards are being sold at huge discounts as well. I love the Ultra cards, even for fast action and I have a ton of them in my arsenal. I don't know how long this one will last, so if you need cards or are looking for stocking stuffers, grab 'em while they last.