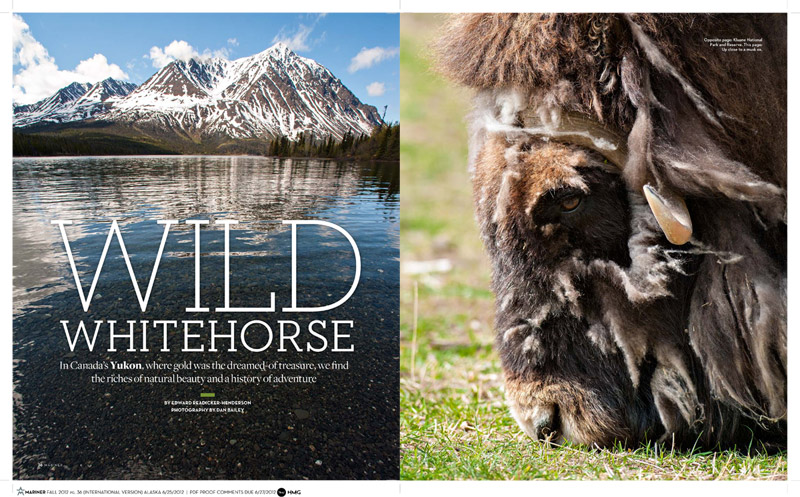 This past summer, I shot a travel assignment in The Yukon for Holland America Line's Mariner Magazine. The feature story, which was written by Edward Readicker-Henderson, appears in the Fall 2012 issue, and includes images from The Yukon Wildlife Preserve and the area around Kluane National Park. Click here to read the entire issue online. Edward and also I teamed up for a feature article on Skagway that appeared in the Fall 2011 issue of Mariner.
For photographing at the Preserve, I rented a Nikon AF-S 300mm f/2.8G IF-ED VRII, which ended up being an incredible piece of glass to use on the shoot. It's tailor made for capturing wildlife and it allowed me to really bring the animals up close, which is what the client wanted for the story. Read my review of this lens here.
If you shoot sports or wildlife, I'd highly recommend getting your hands on a lens like this, even if it's just for a day. If you don't have six grand to drop on big glass, you can always rent the Nikon 300 f/2.8 from BorrowLenses.com. They ship next day to the US, and when compared to how much this thing costs new, the rental price is quite reasonable.