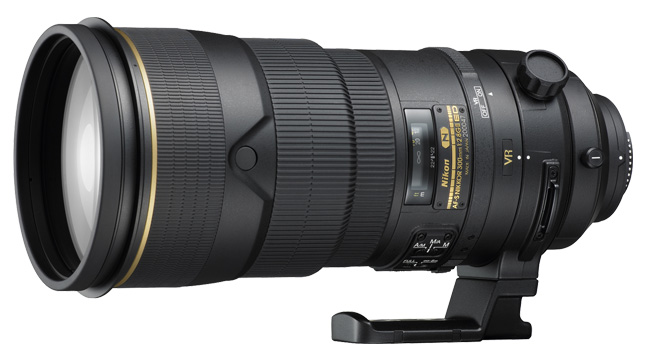 Big glass is, and always will be the staple tool for the very serious photographer. Whether you're a professional shooter or an enthusiast with deep pockets, you will want or need a lens like this at some point in your photography career. Why? Because a fast, super telephoto will let you capture your subject matter like no other lens.
For an assignment to shoot wildlife in The Yukon last week, I rented the Nikon AF-S 300mm f/2.8G IF-ED VRII. At nearly six and a half pounds, this thing is a beast, but in truth, it's one of the most amazing lenses ever to behold. It's also one of the sharpest lenses you'll ever get your hands on. Resolution and clarity are simply outstanding, and with it's fast f/2.8 aperture and giant diameter front element, it lets in a ton of light. Add to the fact that it has Nikon's latest incarnation of VRII vibration reduction, and this lens is capable of shooting in a wide variety of environments.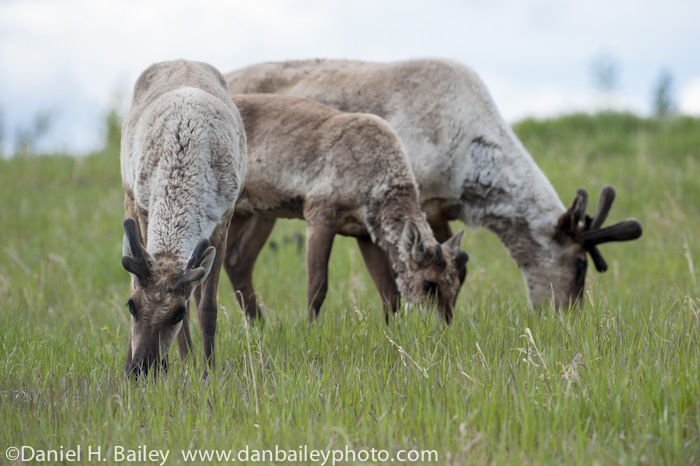 Nikon has been making the 300mm f/2.8 for just over four decades and it's long been the go-to lens for wildlife and sports photographers. It's got whisper quite AF-S internal focusing, four rubberized "focus operation buttons" on the far end of the lens barrel and a "memory recall" button, all of which are very ergonomically placed so that your hands naturally find them.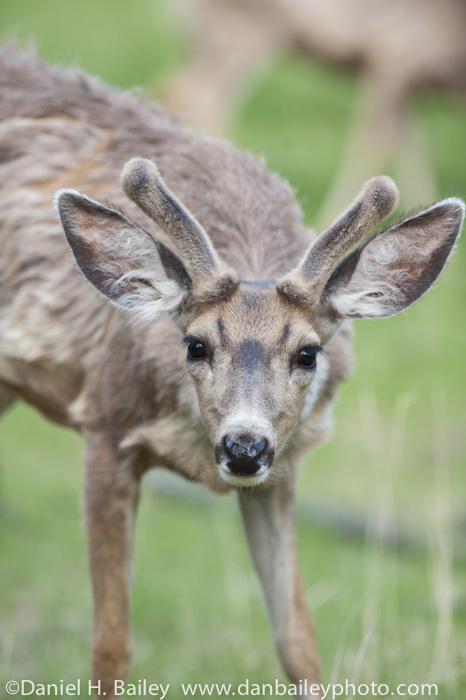 Five switches on the lens control M/AF focus, focusing distance range, VR mode (normal and active- for shooting from a moving vehicle), memory recall and beep/silent mode. Again, all well placed, although I found that I rarely had to even touch any of the switches. I just kept them all in default mode.
Glass quality on this  lens is superb. Nikon uses the ED Extra Low Dispersion glass with an applied Nano Crystal Coating, which dramatically reduces flare and ghosting within the 11 lens elements. This translates into unbelievably sharp imagery from edge to edge.
I used this lens on my Nikon D700 body, and also on my D300 body. Advantage of using the 300 f/2.8 on a DX sensor camera is, of course, that you suddenly have a 450mm f/2.8. You simply cannot beat that kind of range and speed without approaching the $10K mark.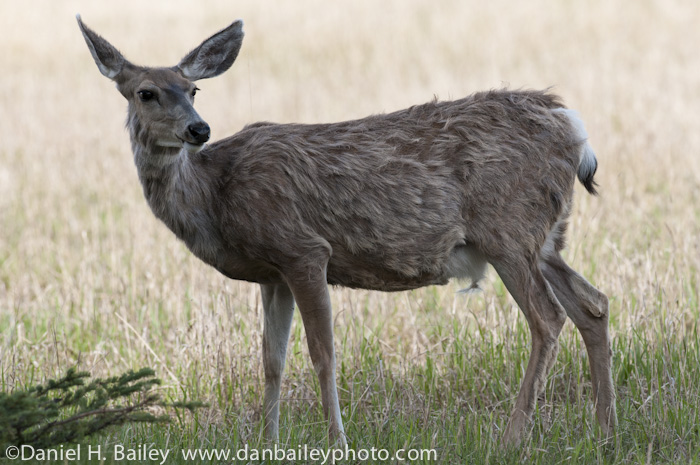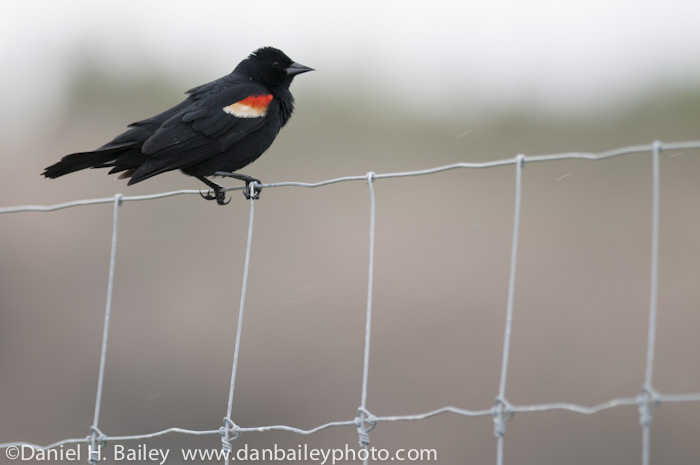 The built in tripod collar is perfectly placed and balanced. For my wildlife shoot, I used the lens on Bogen monopod, although when I got home, I took it around the neighborhood and shot handheld with it. Despite the weight, it's actually pretty easy to hold, and with the VR II feature, you can get surprisingly sharp imagery with relatively low shutter speeds. Shooting at only 1/250 on a 300mm lens, I was able to capture sharp frames of subjects moving steadily away from me. However, these skateboarding shots below were shot in the shadow with the Nikon D700 at 1/1000 sec.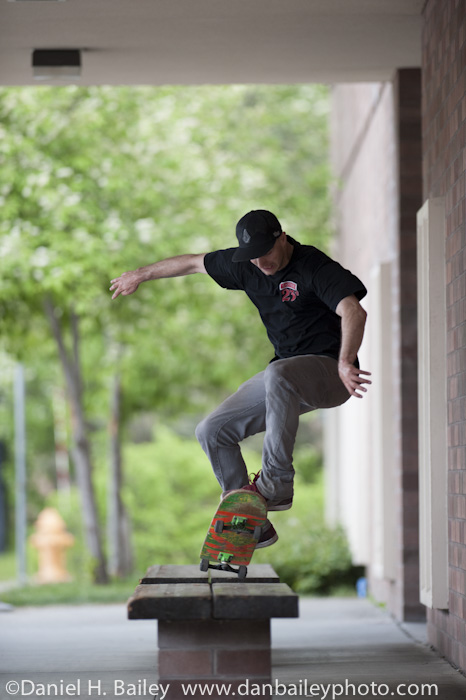 Focus tracking is also superb on this lens. The AF-S Silent Wave motor spins about as fast as you could want it to, and when combined with the D700's AF system, the lens locked on and followed subjects with incredible accuracy.
Creatively, a lens like this offers options that you'd usually never be able to get. With its wide aperture and long focal length, you can isolate your subject matter and really bring it into the forefront of the frame, while placing it against a dreamy background of soft focus. One of my favorite features of using long lenses is that you zoom in your backgrounds; with the 300mm, this is even more pronounced.
Using these visual effects, the 300 f/2.8 would make an awesome portrait lens, although just be conscious of how the increasingly flattened perspective looks with your subject matter.
You can also bring in the details of your frame and show only an abbreviated section of your subject- another favorite technique of mine. With a close focus range of only 7.2 feet, the Nikon AF-S 300mm f/2.8G IF-ED VRII offers unparalleled options for capturing dramatic and compelling details.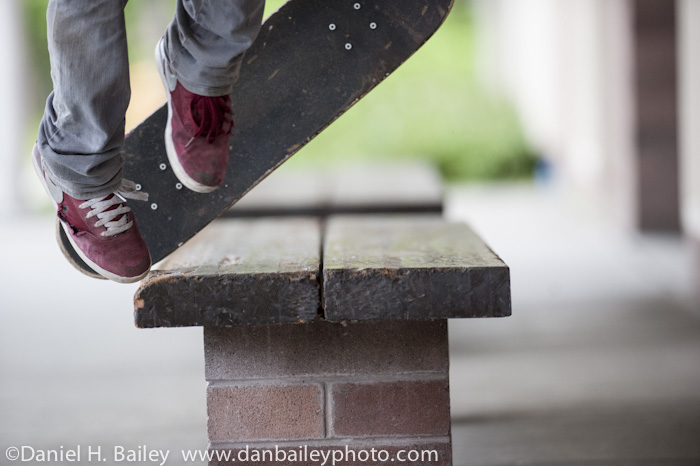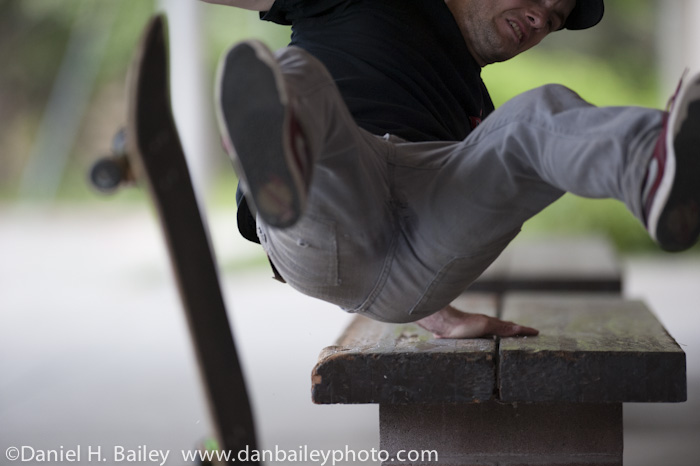 In my twenty plus years of shooting, I can say with full confidence that the Nikon AF-S 300mm f/2.8G IF-ED VRII is the finest lens that I've ever used. It's a true top shelf professional grade lens of uncompromising quality and the absolute highest caliber materials and construction. It comes with a reversible lens hood for storage, and a big padded nylon case for carrying and transport. However, when heading in the neighborhood, I found that it actually fit in my Lowepro Flipside Sport AW pack. Not while attached to the camera, but it will indeed fit inside many camera packs.
If I have anything bad to say about it, it's that I don't have it in my hands anymore. At $5,800, I've never actually bought this lens, since I mostly shoot subjects while going fast and light in the outdoors. I just rent as needed.
If you've a spare 6 grand to burn, and you want the best, by all means, get the Nikon AF-S 300mm f/2.8G IF-ED VRII. You will absolutely love this lens and just holding one will make you feel like the coolest photographer on the entire planet. If that matters.
However, since that's an unrealistic prospect for many photographers, I'd highly recommend renting one for week or so and giving your outdoor, nature or action photography a creative supercharge. I got mine from Borrowlenses.com, and was impressed by the great customer of service from them, as well as the ease and convenience of shipping the thing back and forth.
It's really an awesome deal when you consider that you can get your hands on something of this quality for about 1/20 of the actual cost of the lens per week. The fact that these rental companies take on the incredible investment of stocking so many high end items makes it really easy for the rest of us out in photo land. I plan to rent different lenses on a regular basis this summer, even when I don't have assignments, just to shake things up.
You should too.