I don't do Black Friday sales very often, and I've never done one with this big of a discount. Consider this one a thank you for being such a good reader.
Through the end of November, I'm offering a half price discount on 4 of my popular ebooks: Behind the Landscape, Behind the Action, Making the Image and ZEN PHOTOGRAPHER.
This is your chance to grab one or more of these titles at the lowest price you're ever going to get, so dive in and stock up on some incredible, time-tested outdoor photography tips and insight!
Any of these tiles is going to help make you a better, more well-rounded photographer. Guaranteed. If you buy any of my ebooks and doesn't meet your expectations, I'll give you a full refund.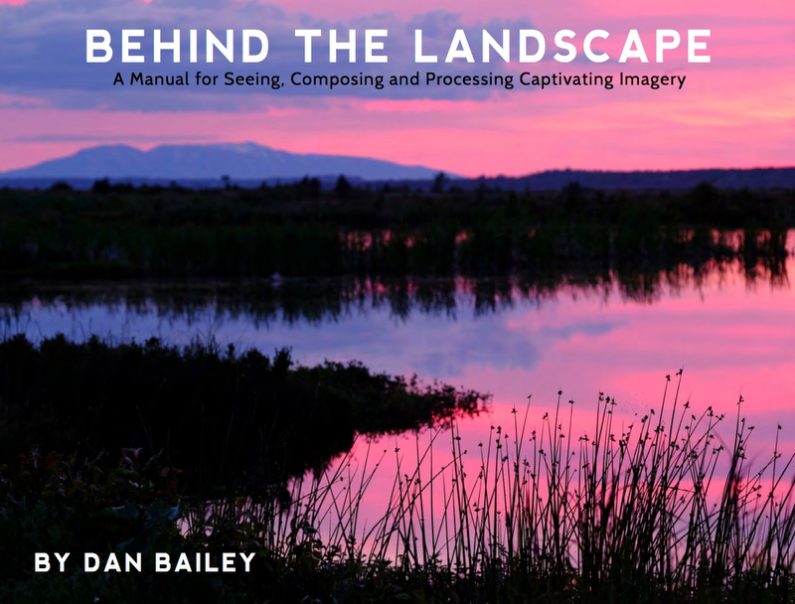 $24.95
$12.50
BEHIND THE LANDSCAPE
A Manual for Seeing, Composing and Processing Captivating Imagery
In this comprehensive eBook, I take you behind-the-scenes during the creation of sixteen of my favorite landscape images I've made in the past five years.
For each example, I walk you through the entire process. I let you look over my shoulder as I outline the exact gear I had with me, the specific concept I had in mind, my creative approach, potential problems I faced, and how I solved them.
I describe my compositional techniques, my lens choice, how I used the light, specific exposure information and any other details that went into the process of bringing the image to life. I also highlight the types of challenges that you might face when shooting a similar style of imagery, and I show you how to overcome them so that you can walk away with a great photograph.
Read more about this book here…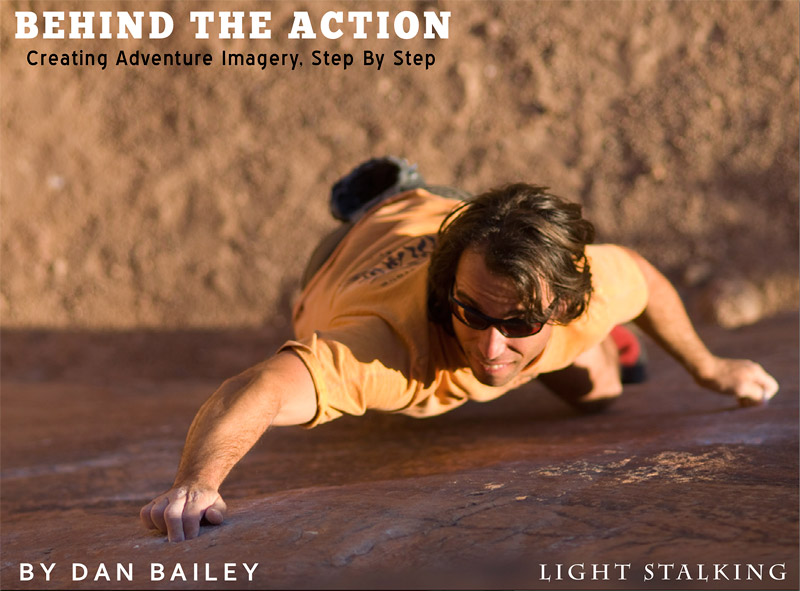 $24.95
$12.50
Behind The Action
It's All About The Method
Over the years, I've learned that great images are not just plucked out of the air as you pass through a scene. They're crafted with a blend of vision, technical skills, a bit of luck, and a specific approach that's unique to each photographer. Essentially, it's the method that makes the image.
Through my own learning process, I've come to understand that more than anything else, studying the methods of photographers who you admire is one of the best ways to advance your own skills and creative technique
Learn By Looking Over My Shoulder
Behind The Action is all method. It lays out the exact step-by-step process for 12 specific adventure and outdoor type images.
Essentially, I take you along with me on a number of shoots and let them look over my shoulder as I scout the location, gauge the light, choose my equipment, come up with an approach, execute the final image and reflect on how it all went down. I even show you a number of outtakes so that you can follow along and see how the final shot eventually came about.
Read more about this title here…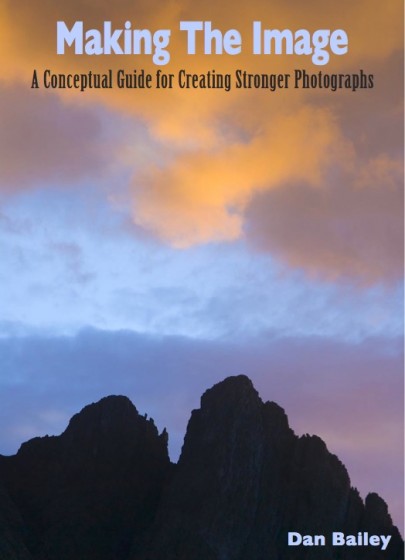 $24.95
$12.50
Making The Image
A Conceptual Guide To Creating Stronger Photographs
As photographers, the process of capturing light and moment drives us with powerful creativity and personal fulfillment. However, in the end, it's the strength of your images that matters if you want them to have an impact on your audience.
Making The Image is a 50 page eBook that will guide you towards making more powerful photographs. By exploring how the human visual system responds to the world, it breaks down imagery into individual concepts, such as light, color, balance and viewpoint and shows you not only how, but why you should apply those concepts to your own photos in order to make them stronger.
Put simply, Making the Image lays out a clear and concise approach to more effective composition. Since the concepts are universal, the techniques outlined in the book are sure to inspire you create photos that will capture both you and your viewer, no matter what style or subject matter you shoot.
Read more about this title here…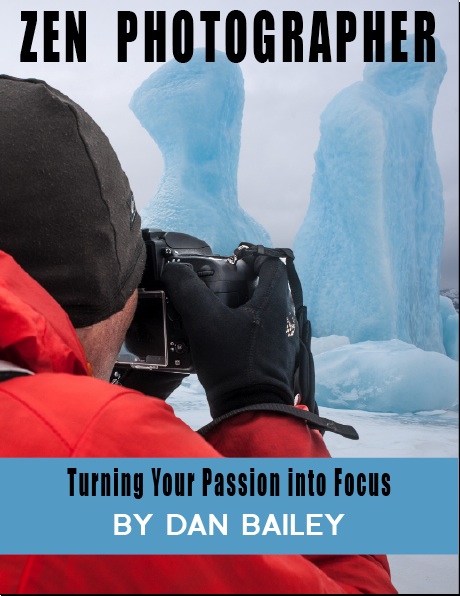 $24.95
$12.50
ZEN PHOTOGRAPHER
Turning your Passion into Focus
You love photography.
ZEN PHOTOGRAPHER is a collection of essays, photographs and insight that have been pulled from my decades as a photographer, 30 years of which I've spent as a working pro in a very tough industry. My goal with this book is to help you turn your passion for photography into a dedicated focus and reduce some of the bumps along your own journey.
There's something for everyone in this book, regardless of style, ability, gear or pro/amateur status, because it's not about hardcore technical information that's specifically targeted to one level or another. It's about ideas, concepts, approach, methods and general attitudes towards photography and the craft of image making, whether for fun or profit.
Here's an excerpt from the foreword, which was written by a professional photo industry editor, who also happens to be an amateur enthusiast photographer. She found the book to be highly motivational and useful on both levels.
"This book conveys the true energy of Dan. It is honest, straightforward, inspiring, and—quite frankly—a motivational kick in the butt. The pages you are about to read are a culmination of years of photo journaling, self-teaching, ups and downs, and epiphanies that Dan has kept track of and is now able to share with photographers asking similar questions in an ever-changing industry. 
You'll learn very quickly some of the life and business lessons that Dan had to learn the hard way on his career path… You'll read this book over and over if you start to feel stuck or lazy. I hope your camera battery is charged because you'll want to run out and shoot immediately after consuming these honest and open thoughts from Dan. Listen to him."