Every time Fujifilm releases one of their "X-T" flagship cameras, they follow closely behind with the little brother/sister version. This time, the supremely powerful X-T3 has been followed with the X-T30, which by all means is an amazing little camera.
These stepped-down versions have always been great models, because fundamentally, they're the same camera, just not quite as rugged and not weather sealed. Although a few features are different, they offer the same image quality as the higher end models, at a greatly reduced price.
In this case, Fuji's new X-T30 costs $600 less than the top shelf X-T3. At $899, the X-T30 represents an amazing value, and quite possibly the best value for the incredible performance it offers.
In this post, I'll quickly run down what the main differences are between the X-T3 and the X-T30 and what you save (or get) with that extra six hundred dollars.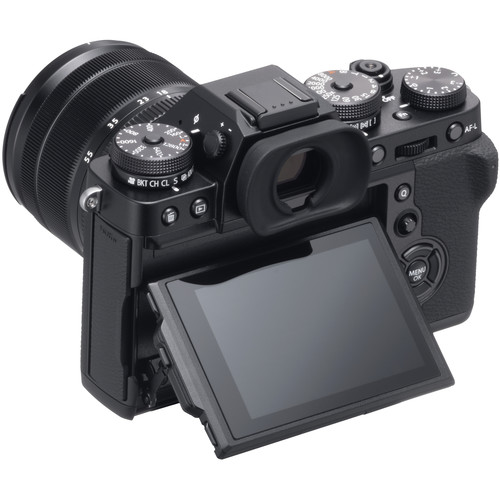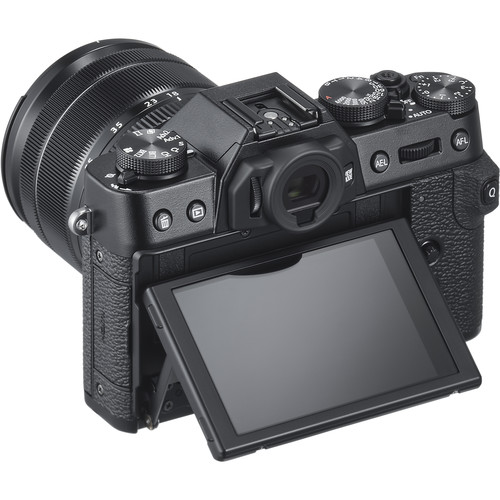 Body Design, Weather Sealing and Durability
The main difference between the X-T3 and the X-T30 lies in the basic design. Where the X-T3 has an all-metal magnesium-alloy body, the X-T30 is built with a magnesium-alloy top and a mix of metal and plastic in the rest of the body. Also, the X-T3 is weather sealed, where the X-T30 is not.
This makes the X-T3 an overall tougher camera, and it will handle more abuse. However, don't discount the toughness of the X-T30. It's still built to withstand a regular life of knocks.
Back when I used  the X-T10, I gave it a considerable amount of abuse in the outdoors; I even subjected it to heavy rain a few times, and it survived just about everything I threw at it. I expect the X-T30 to offer the same level of durability. For most users, it will be fine. However, if you regularly beat the crap out of your camera, than it may not.
Size and Weight
X-T3 Dimensions: 5.2 inches wide, 3.7 inches tall and 2.3 inches at its widest. (132.5 x 92.8 x 58.8 mm) and weighs 1.19 lb (539 g) with the battery.
X-T30 Dimensions: 4.7 inches wide, 3.3 inches tall and 1.8 inches at its widest. (118.4 x 82.8 x 46.8 mm) and weighs 13.5 oz (383 g) with the battery.
The X-T30 definitely feels smaller, and it has a slightly less pronounced grip than the X-T3. However, it does have a nice, streamlined feel and a more compact size if you like to go fast and light. Pop one of the small primes on the X-T30 and you have tiny little powerhouse that will probably fit in your coat pocket.
Electronic Viewfinder
This is one of the biggest differences. The X-T3 has a much larger, higher resolution and higher magnification EVF than the X-T30. (3.69 vs 2.36 million dots, .75x vs.62x mag. and .5 inch vs .39 inch panel size.)
Keep in mind, though, both viewfinders offer 100% coverage and even the X-T30 viewfinder still offers a larger, wider view than what you'll get on most similarly priced DSLRs.
Button/Dial Layout
This is where the two cameras differ the most. Where both cameras have a "3-dial" top deck, the controls are slightly different.
The X-T3 has ISO, Shutter Speed and EV+/- controls across the top. Where the X-T30 has a similar layout on the right side, instead of a dedicated ISO dial, it has a dedicated Drive Dial. This allows extremely fast "on-the-fly" selection of all your shooting modes. This means moving ISO control to one of the Fn buttons.
The X-T30 also has the Full Auto Switch, which puts the camera into Advanced Scene Recognition Mode. This mode offers worry-free shooting in any situation, under any type of lighting condition.
Also, following with the design style of the X-E3, the X-T30 has a slightly different button layout and it does not have the four button D-Pad on the back of the camera. Focus selection is achieved using the AF/Selector Joystick and the four Fn controls from the D-Pad are now accessed with touch screen "swipes."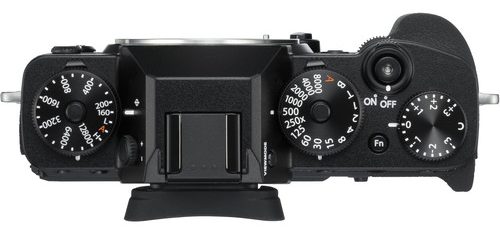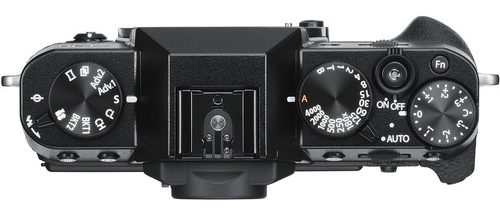 Sensor and Image Quality
Here's where it gets good. Both the X-T3 and X-T30 use the exact same 26.1 MP APS-C Back Side Illuminated X-Trans 4 Sensor. They also use the same Quad Core X-Processor 4 computer chip, which means that both cameras shoot the exact same image quality and have excellent high ISO performance.
Side-by-side, there is no difference – They both shoot 14-bit RAW files and gorgeous looking JPEGs with those legendary Fuji colors, and that's what makes the X-T30 such an amazing value.
Autofocus Performance
As with image quality, the X-T3 and X-T30 are identical with regards to autofocus. Both cameras are built with 2.16 million pixel, 425-AF point phase detect AF system that covers the entire frame and increased sensitivity down to -3EV. Essentially, this means you're able to achieve workable AF performance under very dim conditions like candlelight.
Also, with the increased performance of the X Processor 4 chip, both the X-T30 and X-T3 are able to track moving subject with a very high degree of speed and accuracy, even at ultra high frame rates.
Continuous Shooting and Buffer Capacity
MECHANICAL SHUTTER: Using the mechanical shutter, the X-T3 can fire at 11 fps, even without the grip. The X-T30 is limited to 8 fps, which is still very fast; certainly fast enough for most sports and action scenes. In many cases, if you can't nail it in 8 fps, you won't be able to nail it in 11.
In many fast breaking situations, technique and timing is more important than an additional 3 fps. That said, if you know what you're doing, those extra 3 frames per second might make a slight difference between a great shot and an exceptional shot with slightly better framing.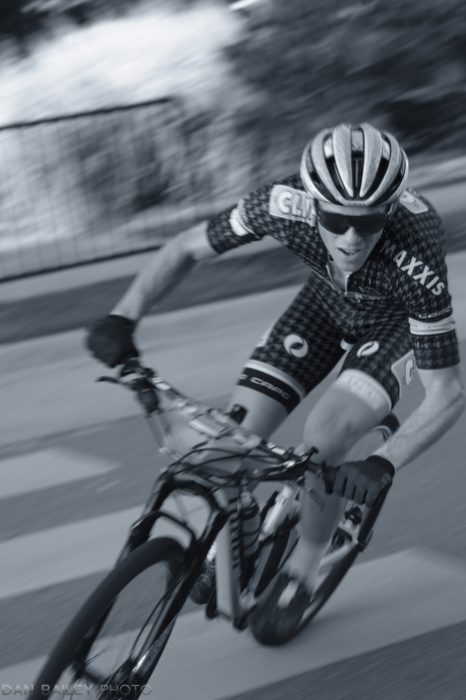 ELECTRONIC SHUTTER: Both the X-T3 and X-T30 feature incredible fast electronic shutters that allow for blackout-free shooting speeds of up to 20 fps and full resolution and 30 fps using the new 1.25X "Sports Finder" crop mode.
As of right now, these are some of the fastest blackout-free frame rates in the entire industry, and they offer incredible creative option when shooting very fast moving subject matter.
BUFFER: Buffer capacity is one of the main areas where the X-T3 has the advantage. It's always been this way, even with the original X-T1 and X-T10. The higher end models have more internal memory which allows for a much larger buffer.
Shooting at 8 fps, the X-T3 can nature almost 50 RAW frames and 200 JPEGs without stopping, where as the X-T30 will start to stutter after only 18 RAW frames and about 90 JPEGs. This will probably not be a factor for most shooters. Again, if you need more than 90 frames to nail your scene, maybe there's another approach you can take.
Nearly Identical Camera/ShootingSettings
Since they have the same sensor and processor, both the X-T3 and X-T30 feature nearly all of the same shooting and camera settings. In fact, most of the menus are identical on both cameras, with means that they both share the exact same creative controls, focus options and camera customization.
It also means that my X-SERIES UNLIMITED eBook covers every single feature found on the X-T30.
When the X-T3 was introduced, it has some really cool creative features that are now included in the X-T3, including B&W ADJ (WARM/COOL), COLOR CHROME EFFECT, PRE-SHOT ES, SPORTS FINDER MODE and ETERNA film sim.
I've written about the new B&W ADJ feature, which I LOVE using, and I've also written about the amazing PRE-SHOT ES feature, which is a special boon to sports, action and wildlife shooters.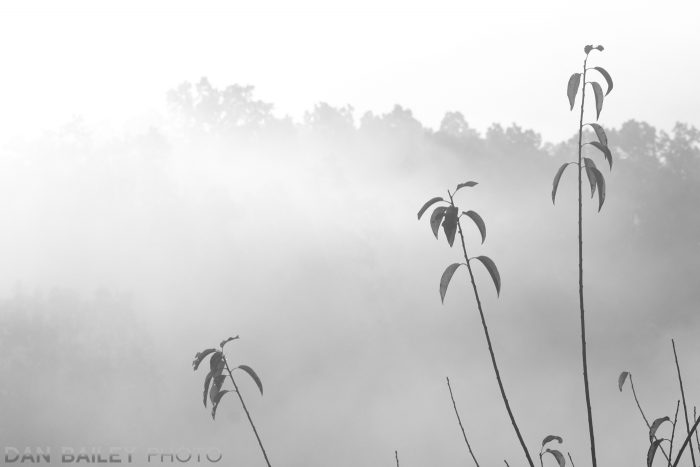 Movie & Video Capabilities
Both the X-T3 and X-T30 offers amazing 4K capable movie capabilities and greatly expanded, dedicated movie settings menus. There are a few main differences, though.
The X-T3 is able to shoot 4K at higher frame rates (60p vs 30p) higher bit rates, (400Mb/s vs. 200Mb/s), for longer durations (30 min vs. 10 min) and with the option of using a more advanced video compression codec.
However, this will not be an issue with 99.999% of video shooters. For most projects, the X-T30 will shoot gorgeous looking video that's fine for most types of projects. If need those higher specs, you'll definitely want the X-T3.
Final Thoughts
As with the X-T10 and X-T20 the new Fujifilm X-T30 offers incredible performance at an exceptional value. You get identical or nearly identical performance of the X-T3 with regards to image quality, AF speed/tracking and electronic shutter frame rates, you get all of the same Fuji film simulations and the same color reproduction, all of the same creative, shooting and camera settings, and high quality video.
In my mind, aside from the slight design differences, when I think in practical, real-world terms for people shooting in most conditions, the only differences between the X-T3 and X-T30 are toughness and weather sealing, buffer rate when shooting a high number of frames in CH Mode, and a more substantial grip and a slightly bigger electronic viewfinder.
For all that it has, the X-T30 is an amazing little camera with a nice little compact body and a price tag that's $600 lower than the X-T3. It offers everything you need to make awesome pictures, no matter what you shoot, and I can attest, it will withstand a reasonable amount of abuse. Just don't smash it too hard or drop it in the water.
The X-T20 was one of the top selling mirrorless cameras, and the X-T30 is sure to follow in that trend. Small enough for travel, unobtrusive street photography, hiking and backpacking, bikepacking and cycle touring, affordable enough for amateur photographers or as a second body for pro shooters, and fun enough for everyone, what's not to love?
Of course if you want top of the line and need the most rugged, weather sealed body, the fastest buffer for capturing action subjects and wildlife and the highest video specs, then the X-T3 is clearly the camera for you.
You can order the X-T30 here, and it comes in three colors: black, silver and charcoal silver. The X-T3 comes in silver and black.