Recap and Special Deals From the 2015 PhotoPlus Expo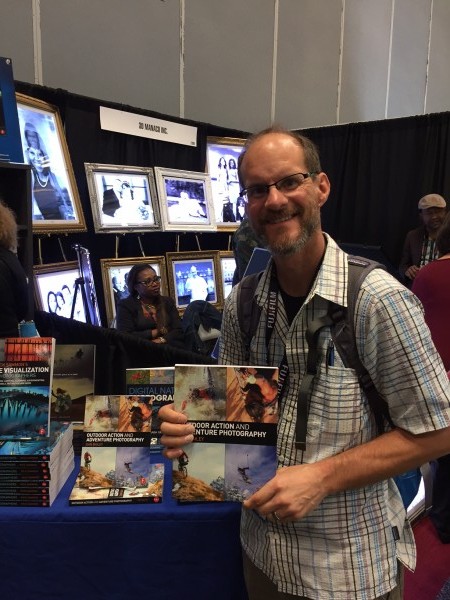 Another great PhotoPlus Expo show this year! As always, I had a great time touching base with clients and business contacts, attending informative and inspiring seminars, seeing old friends, meeting new friends, walking around New York City and filling up on pizza. My favorite this time was the "Fresca" slice at Famous Famiglia on 8th Ave, just south of 43rd St.
I also got to see my book, Outdoor Action and Adventure Photography on display at the Focal Press booth, which was very exciting.
On Saturday morning, I was a featured presenter at the Fujifilm booth, where I talked about shooting adventure photography with the X Series cameras.
Then there's the gear. If you've never been to a photo trade show, it's a little overwhelming, with aisle after aisle of stuff you want, stuff you need, and stuff you probably don't need or want, but that looks cool nonetheless.
Here's a rundown of my favorite new pieces of photography gear I saw at this year's show.
Fujifilm 35mm f/2 and 1.4x Converter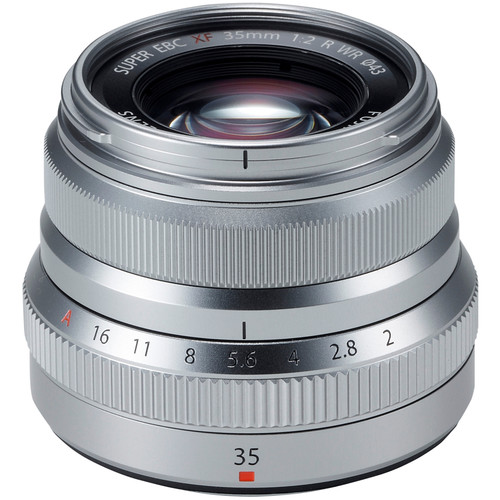 Fuji just released two new items, the much anticipated XF35mm f/2 WR lens and a 1.4X WR Teleconverter.
The new 35mm f/2 is a big update from their previous 35mm f/1.4, and although it's a tad slower, it's got a sexy new design that comes in both black and silver, a very fast autofocus motor, and it's weather sealed.
The design is very "summicron" like, and not only is it a great performer, giving you that classic 50mm view, it just looks so damn classy on the X bodies.
I got to try it out briefly and I'm very impressed. I think this will make an awesome travel lens. Too bad I didn't have one in Romania! Street and portrait photographers will also love this one, as is anyone who wants a slim little all-around lens for day to day use. It's expected to ship on November 14, although you preorder it here.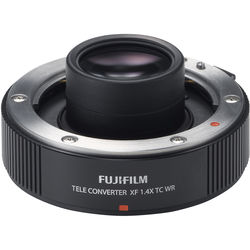 The new 1.4X WR Teleconverter is also weather sealed, and it's compatible with the XF 50-140mm f/2.8 lens, and also with the upcoming 100-400 tele zoom that's expected next year.
Effectively, it turns your 50-140 into a 70-200, which of course, equates to an effective view of 105-280mm, with only one lost stop of light. However, with the incredible OIS image stabilization on the 50-140, one stop is hardly even a factor.
As with the 35 f/2, the 1.4X WR Teleconverter will be available on November 14.
DxO One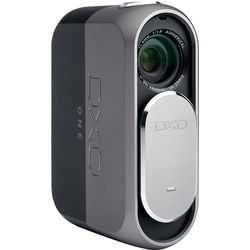 Unless you've been living under a rock, or have implemented a three month media blackout, you've probably heard about the new DxO One Digital Camera that plugs into the iPhone and gives it  I've been seeing the ads ever since the first announcement, but this was the first time I actually saw it in person and tried it out.
I have to say, I'm really impressed. When you plug this thing into your iPhone or iPad, you suddenly up your mobile photography capabilities in a huge way. The DxO One features a one-inch 20.2 MP sensor and a fast, fixed lens that's effectively a 32mm f/1.8. The dedicated iOS app gives you full control over every parameter, including shutter speed (up to 1/8000), aperture, ISO (up to 51200), autofocus, tap-to-focus, single shot and continuos shooting modes, Full HD 1080p/30 video recording, and RAW.
The DxO One is configured to record in DNG+JPEG- it stores the DNG file on a microSD card, and the JPEG on the mobile device. It also has a Super RAW mode, which you can edit with dedicated DxO applications.
The DxO One is a seriously cool little tool that gives you huge new options for mobile photography. It's already shipping.
LaCie 4TB Rugged RAID and 4TB Rugged Mini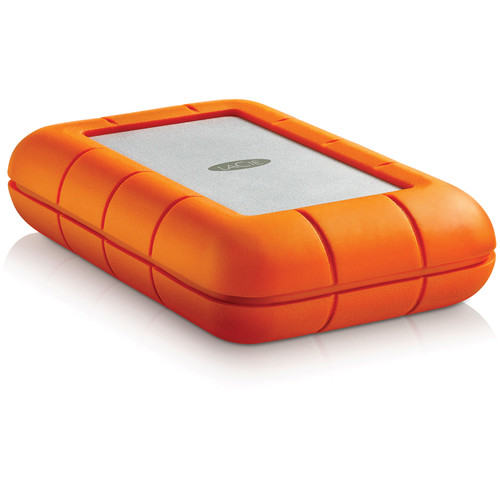 External storage keeps getting bigger, and LaCie has just come out with their 4TB Rugged RAID drive. With both Thunderbolt and USB 3.0, this drive allows you to either use it as a full 4TB drive, or run it as a 2TB RAID, where your data is mirrored across both drives. Plus it's water and shock resistant and is designed to withstand a 5-foot drop.
For a couple hundred dollars less, LaCie also has the new 4TB Rugged Mini, which is just a straight 4TB USB external drive with the same water and shock resistance. Both are great for backup or taking your photo library on the road with you.
SanDisk Extreme 500 Portable SSD
Another cool little drive I saw is the brand new SanDisk Extreme 500 Portable SSD Drive. There are quite a few portable SSD drives coming out now, but this one seems most suitable for outdoor photographers.
Coming in 120GB, 240GB and 480GB, the Extreme 500 is a tiny, waterproof, rugged storage solution that's about the size of a drink coaster. Seriously, it's tiny. Fits in your shirt pocket tiny. Or clips to your pack. With a single USB port, the drive offers extremely fast data transfer to and from your computer or laptop, and is made for use in the field.
Of course, the deal with SSD drives is that they have no moving parts, so they're highly durable, resist vibrations and wide temperature swings, and enormously fast read and write speeds. Ideal for outdoor or travel photographers and videographers to backup data in the field.
Slik Sprint 150 Aluminum Tripod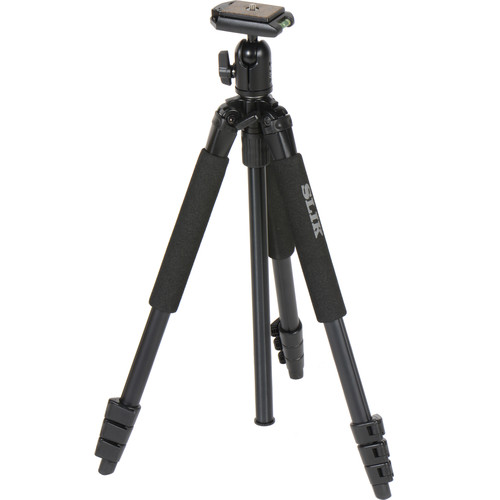 The Slik Sprint 150 is a special deal product from Slik and it's probably the best deal around for a good quality, lightweight tripod. With a max height of 64″, it folds down to less than 20″, and only weights 2.3 lb, and that's WITH the included ball head.
Featuring 4 leg sections, a bubble level, and a carrying case, the Slik Sprint 150 is ideal for mirrorless shooters who like to go fast and light, and who don't want to spend a ton of money on a tripod. Best part, it's only $59. That's one tenth the cost of a Gitzo, and while it obviously doesn't give you same performance, I'm pretty impressed. It's quite sturdy for how light and small it is.
If you're looking for a decent budget tripod, I highly recommend this one. I like Slik products. My first tripod ever was a Slik and I think they make good gear for the price.
B&H Photo still has their 2015 PhotoPlus Special Deal Page up, and even though the show is over, these deals are still available.

Follow @Danbaileyphoto