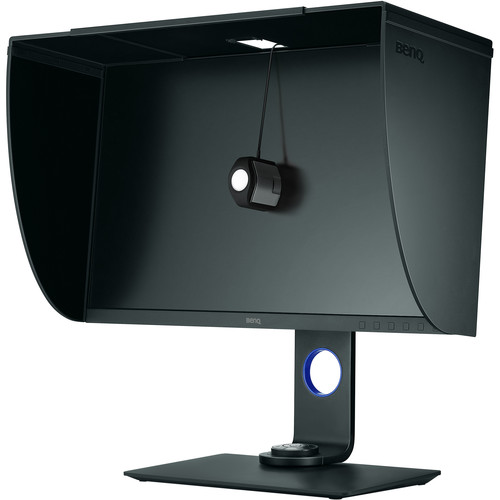 In my early days as a photographer 20-ish years ago, the ultimate workflow tool was a big light table. I used to fawn endlessly at the double 4-foot bank my friend Paul had at his photo lab in Fort Collins. My "big" lightbox at home was something like 20″ x 12″. I could view two full pages of slides on it. Paul's setup would hold 10 or 12 pages.
How times have changed. Today's main visual photography workflow tool is the monitor. As any photographer would say, bigger is better, but that's not the only concern. For critical viewing, color accuracy and consistency is an even more important concern.
I've gone through numerous screens during my career, ranging from the stock Apple CRT that came with my PowerMac 7300, to Apple's original 15″ LCD flat panel display, which lasted me for years, and my two workhorse Dell monitors.
The anchor of my current two-screen setup is the new BenQ SW271. It's a 27″ IPS display with 3840 x 2160 UHD 4K resolution. It has outstanding color accuracy, supports 99% of Adobe RGB color space, and the large 16:9 viewing size allows for an immersive photo editing experience, whether I'm browsing my catalog, culling a batch of new captures, previewing images at full size or performing creative edits to my work in Luminar or Photoshop.
With the SW271, I'm able to view my images with a level of sharpness, clarity and color precision I've never experienced before with any of my past monitors. Here's a full screen shot of the monitor on my desk, taken with my iPhone, and a zoomed-in view of the detail it's capable of producing: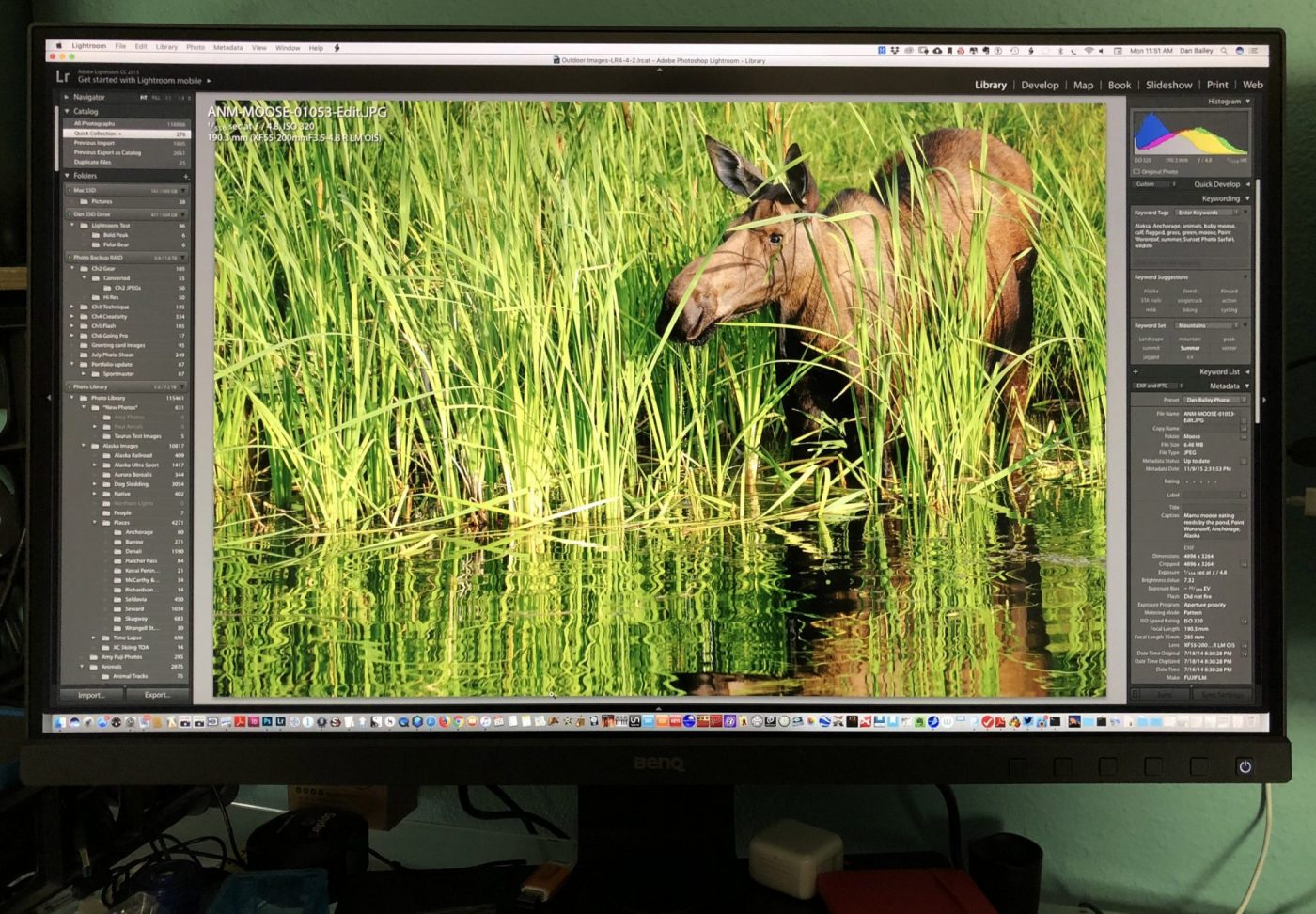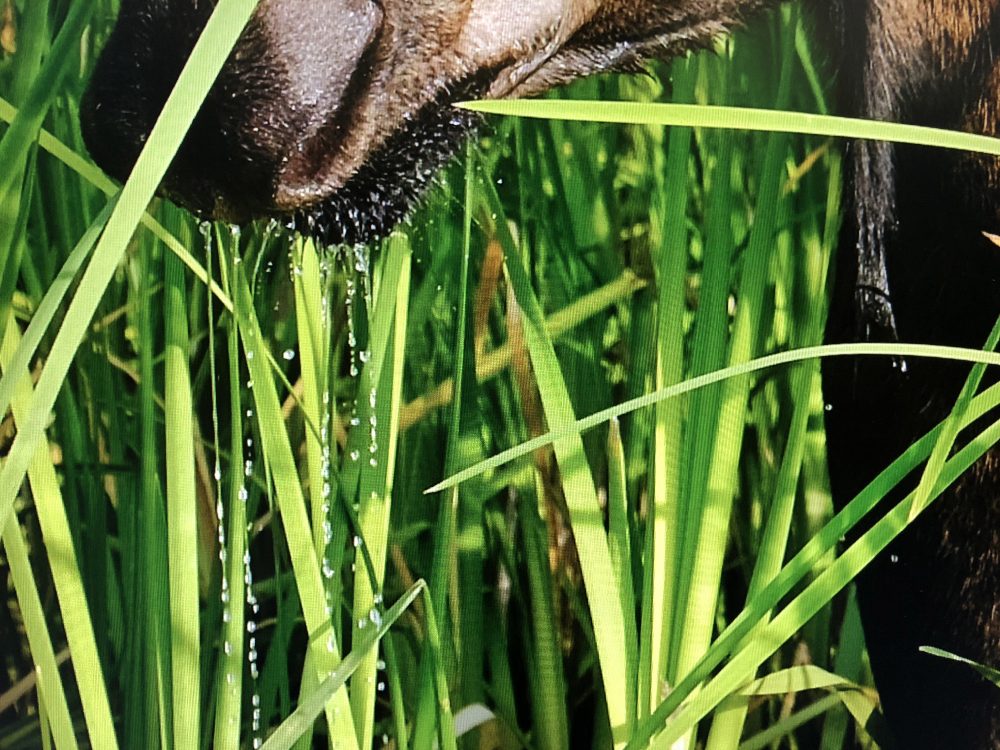 Main Features
Here are the key features the BenQ SW271
• 27 inches, with a 16:9, 3840 x 2160 4K resolution
This matches the aspect ratio and resolution of 4K UHD devices, which provides exceptional clarity for viewing and working with large images and video files.
• 10-Bit Color Display
The BenQ SW271 can produce more than one billion colors, which ensures extremely smooth color gradations across your images. Most monitors have 8-bit displays, which can only produce 16 million colors.
Although our eyes can't discern all the colors in a 10-bit image, the additional headroom allows for decreased "stretching" or "banding" when you're processing images with a lot of color depth. Most modern cameras and printers can produce images with a very high color gamut, so having a 10-bit display allow you to take full advantage of your camera sensor and your processing software.
• 99% of Adobe RGB color space coverage and 100% sRGB color space
This ultra-wide gamut offers vibrant color reproduction across the entire spectrum, ensuring a high level of consistency and true-to-life colors when preparing images for both print and web/on-screen display.
The color palette of Adobe RGB is closer to what the human eye sees, and it's a larger gamut than the range of colors that sRGB color space contains.
• 14-bit 3D Look UP Tables
14-bit LUT allows for improved color accuracy and extremely fine tonal gradations with both color and BW.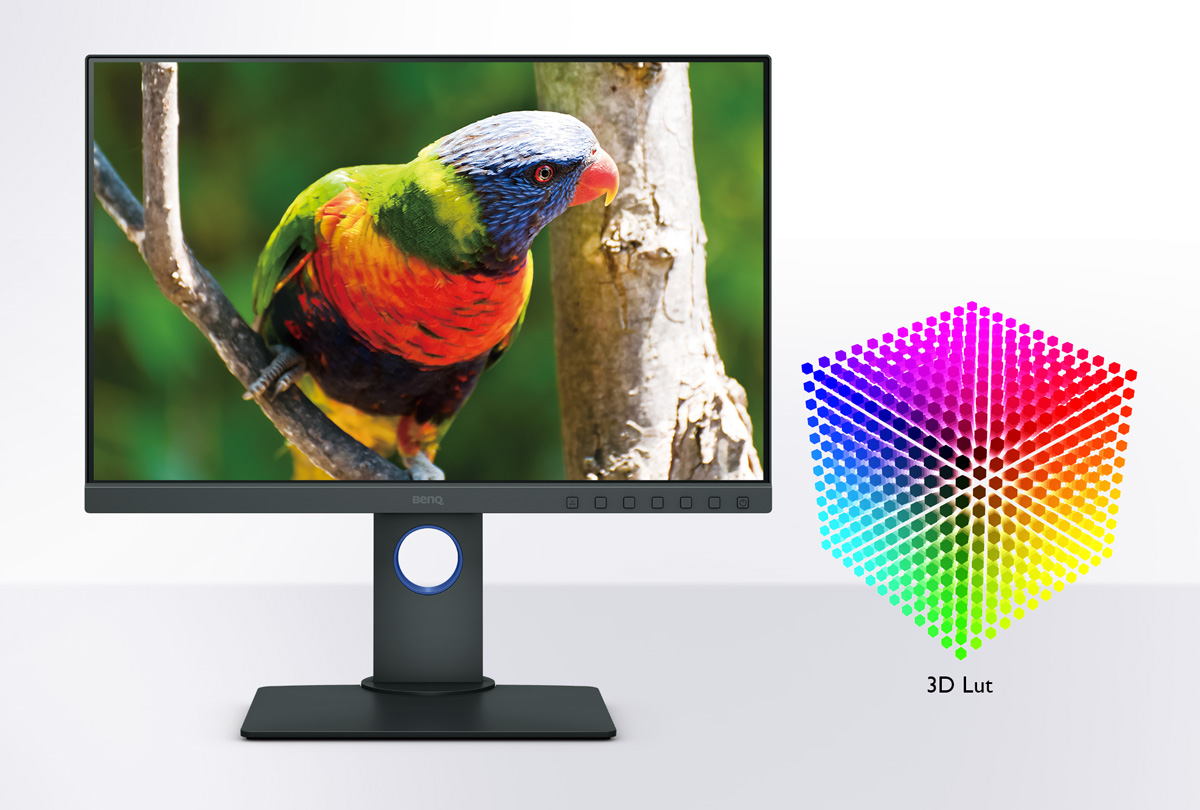 • Hardware Calibration
Using BenQ's Palette Master Element Calibration Software and a colorimeter, you can calibrate your monitor using the internal image processing chip inside the monitor, which is separate from your computer graphics card. You can also use third party system/software to calibrate with professional-grade results.
• HDR Mode
If you use HDR compatible devices to view content, such as Blu-ray players or Apple 4K HDR TV, the monitor will automatically adjust the contrast levels between black and white to match the output of the device and give you a view that better matches the contrast levels your eyes are capable of detecting when you see the real world.
You can also set your screen manual to HDR Mode to view images with extremely high contrast levels.
• HotKey Puck, with One Touch Color and Black and White Modes
This is a very handy tool. With a simple button press on the included HotKey Puck, you can view your photos in either Adobe RGB, sRGB or black and white, using one of of three B/W "film presets." This allows you to easily gauge what your images will look like in monochrome before you make any actual adjustments in your photo editing software.
The Hotkey Puck also lets you control other parameters of the monitor with a single button press. It rests nicely in a built-in next at the base of the monitor stand, although you can make use of the cable and position it in another area of your desk is that's convenient.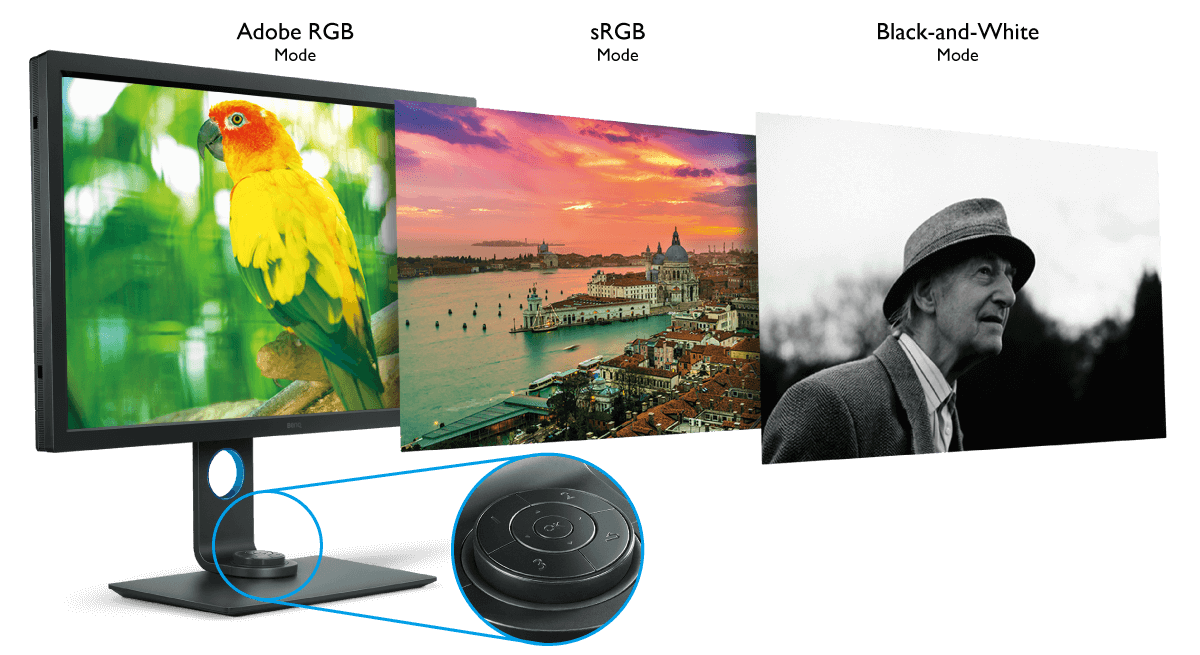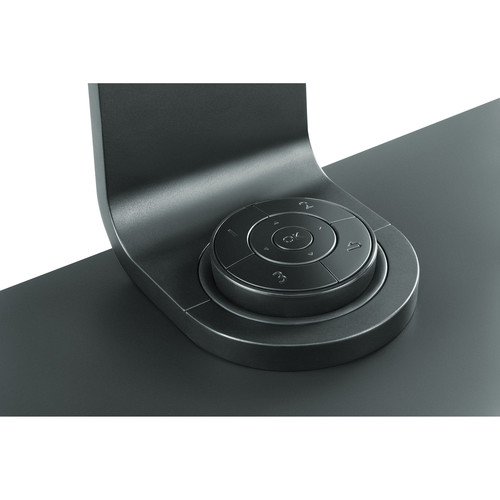 • Included Shading Hood
the BenQ SW271 comes with an easily detachable shading hood that helps you block ambient light and reduce glare, giving you the most color and tonal accuracy possible when viewing your work.
• Wide Computer Compatibility
With a variety of ports, including HDMI, Mini DisplayPort and USB-C and included cables, the BenQ SW271 will hook up to just about any Mac, and Windows systems all the way back to Windows 7. I'm using it on my Mid 2010 MacPro using the Mini Display Port. It also hooks up to my laptop, and with Apple's Lightning to HDMI adaptor, I can even hook up my iOS devices.
• Dual Gamut and PIP/PBP Modes
The BenQ SW271 allows you to hook up two different computers to the monitor, so you can view your imagery in two different color spaces side by side. You can also use PIP/PBP mode to view the input from two different computers, whether you're comparing similar images, or working on part of the screen and watching a video at the same time.
• Technicolor® Color Certified
The BenQ SW271 has obtained Technicolor's certification for color accuracy and consistency. It meets the strict standards that are used in Hollywood and throughout the entertainment industry for professional media productions.
Setup, Calibration and Use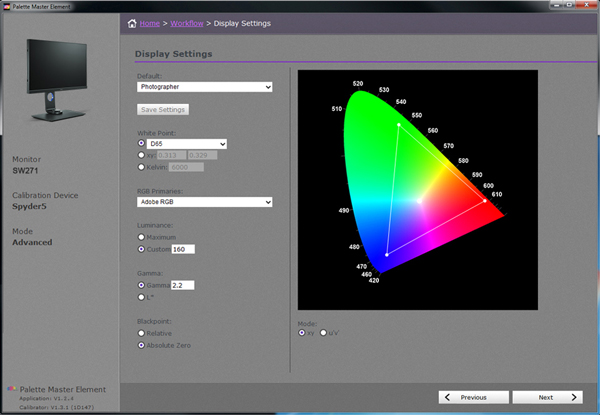 Setting up the display was very easy. After you clear a space on your desk that measures 24″ wide, its plug and play. With a variety of connection options, you can have it up and running in minutes. Then it's just a matter of deciding whether you want to use the included hood. I haven't installed mine yet, due to lack of desk space and the proximity of my other monitors.
As with most modern displays, you can swivel the SW271 and use it as a vertical display. This allows you to view vertical photos, such as portraits, with an incredible level of clarity and wow factor. You can also mount it to a wall.
In addition to your input connections, the SW271 also has 2 USB ports and an SD card slot on the left side, just like my Dell has. My only complaint is that the ports are recessed about four inches behind the screen, so they're kind of hard to reach. It would be nice if they were flush with the screen.
The next step is calibration.
BenQ's proprietary calibration software is called Palette Master Element. It ships with the monitor, but it can also be downloaded from their website, along with a helpful How To guide.
Once you fire up the software, it's pretty straightforward. The accompanying How To guide will walk you through the process. As I mentioned above, the system works with the processing chip inside the monitor, which is separate from your computer operating system, and it allows for a variety of calibration options and color temperatures.
You can also calibration the SW271 with third party calibration software, such as the X-Rtie i1 and Datacolor Sypder 4 and 5 systems. (The X-Rite ColorMunki is currently not supported.)
I use the Datacolor Spyder5Elite system because it has a "Studio Match" option that easily lets me match colors across my two displays. I find the Sypder5Elite to be an excellent alternative to Palette Master Element.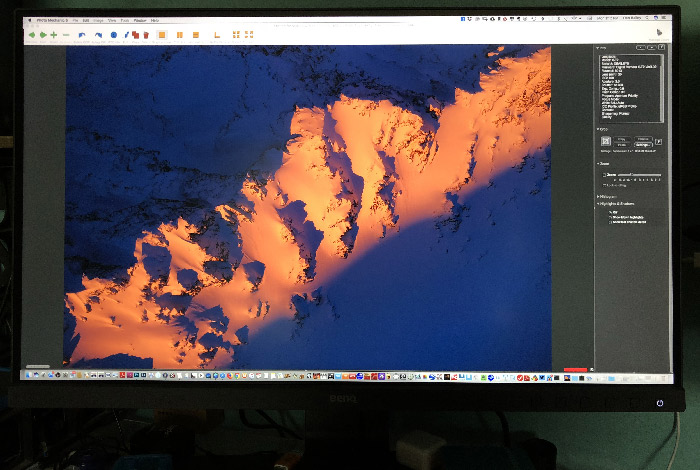 In Use
I've been using the SW 271 monitor for about two months now, and I've been nothing short of impressed at how well it performs in professional applications. The color reproduction is amazing and the clarity and sharpness exceed any monitor I've ever owned.
With cameras and video capture devices that produce increasing larger file sizes and image processors that are better able to render the wildly varying levels of colors in the world, a large, high resolution monitor like this is an absolutely essential tool for any serious photographer.
Given the diverse subject matter I shoot, I'm capturing everything from the extreme high contrast and hot colors of my sunset mountain aerials, to muted tones of quite, misty landscapes to skin tones, products, the color palettes of the Fuji film simulations and even black and white.
Accurate color reproduction is key, as is the ability to view the entire image at both full screen, and in zoom, or crop modes. In addition, with the level of detail that today's lenses can resolve, a large monitor makes it considerably easier to critically examine your images on the pixel level.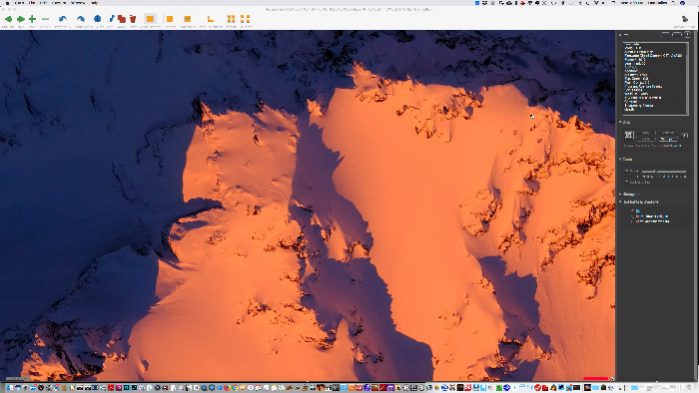 Another thing I really love about the SW271 is that it has a matte screen. As much as I loved my original Apple LCD, all their current displays have a glossy cover on their screens, which makes for an excessing and unacceptable amount of reflectivity.
Not everyone has a perfect work environment, including me, and unless I were to block out my windows, which is never going to happen, I'd never be able to use a glossy screen. As powerful and convenient as they are, this has made the iMac an unworkable option for me.
The matte panel on the BenQ SW271 looks bright and clear, and it has minimal reflectivity, even in my office, where I sit with a window about 7 feet directly behind me. Although I'm forced to close the blinds on those brief winter days when the sun shines right in, on a regular, bright sunny day, I'm still able to see the monitor clearly with very little distraction from the reflecting window light.
Although it's capable of running with a max resolution of 3840 x 2160, I often run it in 2560 x 1440 mode. This makes it more a bit more seamless when I'm swapping windows and files between this one and my 1900 x 1200 Dell, and it makes "general computing" quite a bit easier.
However, it's easy to switch, and during a critical editing session, I'll occasionally bump the res up to full size for maximum sharpness.
Although the documentation states that lower resolutions are displayed through an interpolation circuit, and can result in image blurring across pixels, I haven't seen any loss of quality at 2560 x 1440. Image still look awesome at this resolution, and for most photo editing, I find this setting to be more than adequate.
Overall Thoughts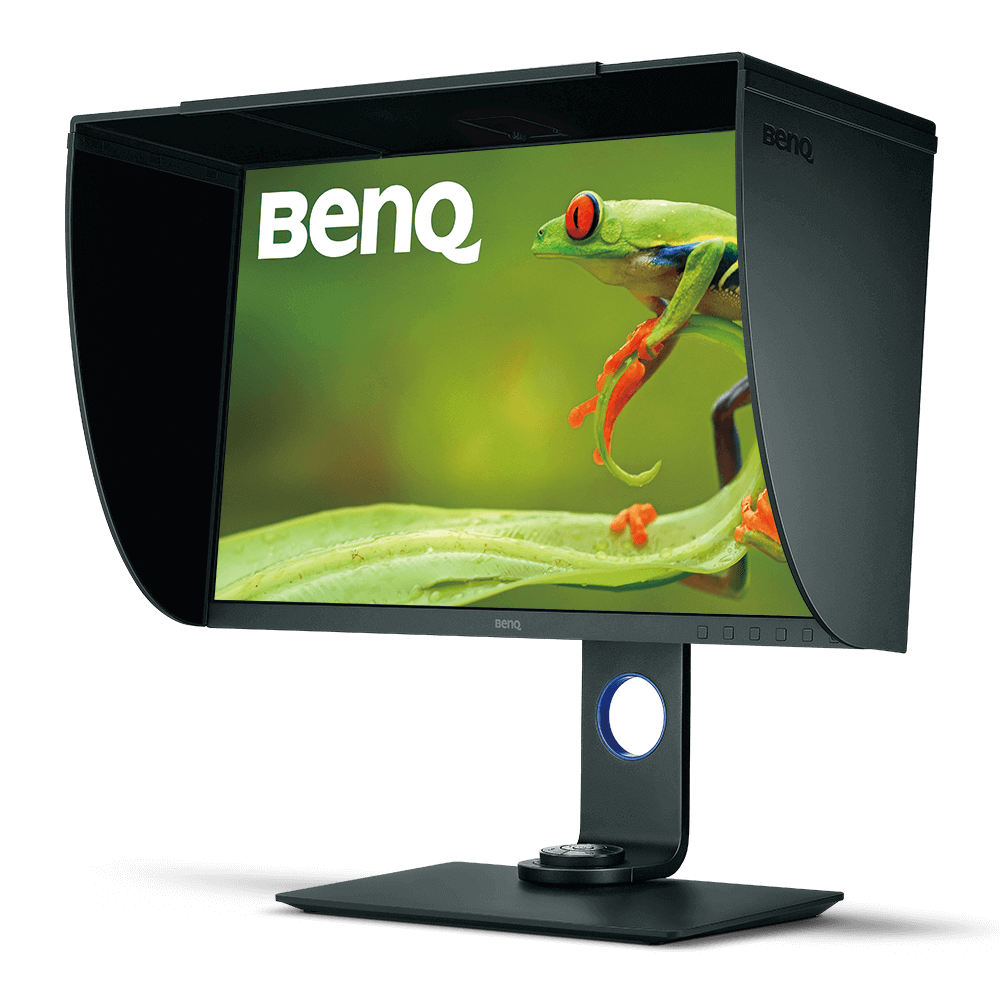 BenQ is an interesting company. They make very high quality displays specially designed for different uses, such as photography, graphic design, video post-production and gaming. Each type has a very specific set of calibration controls, viewing options and color management.
The SW271, being a photography specific monitor, performs extremely well in a high-end photo editing workflow, and it also meets the needs of today's photographer/videographer who shoots a variety of stills and 4K video.
In my two decades as a pro photographer, it's the best monitor I've ever used. Between the size, the clarity and the color accuracy, and its simple, professional styling, it's been a welcome addition to my workflow and an invaluable tool for reviewing and editing my photographs.
The SW271 is also a great value. While it costs more than the average 4K LG or ASUS monitor, it's actually less expensive than Dell's 27″ 4K display, and almost one third the cost of the Eizo 23″ 4k screen. And as I mentioned above, the SW271 USB Type C compatible right out of the box, so you can hook it right up to your brand new MacBook Pro without needing an extra dongle.
When you consider just how vital a good monitor is in your photography life, a slightly more expensive monitor is certainly worth it. The reality is that a good monitor costs less than your camera, but your display will probably outlast your current camera, and maybe even the next one.
If you're looking for a high quality 4K monitor for photo editing, video editing, color grading or any other kind of critical photography work, the BenQ SW271 is an excellent choice.
For more information about the SW271, check out BenQ's website or visit their Facebook Page here.
[iframe]<iframe width="120″ scrolling="no" height="240″ frameborder="0″ style="border:none;" border="0″ src="https://mer54715.datafeedfile.com/widget/aff_widget_prdt_generate-2.0.php?aff_num=6746&aff_net=1&widget_num=8058&sid=" marginheight="0″ marginwidth="0″></iframe><iframe style="width:120px;height:240px;" marginwidth="0″ marginheight="0″ scrolling="no" frameborder="0″ src="//ws-na.amazon-adsystem.com/widgets/q?ServiceVersion=20070822&OneJS=1&Operation=GetAdHtml&MarketPlace=US&source=ss&ref=as_ss_li_til&ad_type=product_link&tracking_id=danhbaisadvph-20&marketplace=amazon&region=US&placement=B076CTL3BD&asins=B076CTL3BD&linkId=cc470303f32375e9a86958d8c98b5873&show_border=true&link_opens_in_new_window=true"></iframe>[/iframe]