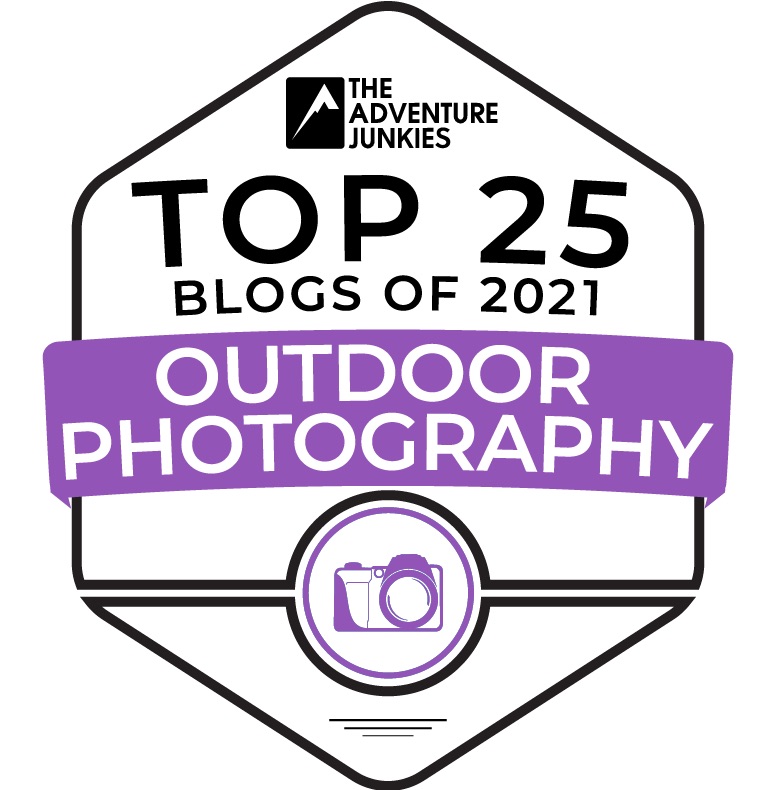 I'm excited to report that I've started the year with another Top Bloggers Award!
For the third time in four years, I was awarded a spot on the Adventure Junkies Top 25 Outdoor Photography Blogs for 2021. This year, they ranked me at #4!
In compiling their list, they analyze three different metrics, and narrow down from the hundreds of photography blogs that are found on the web.
It's an honor to even have my be considered and selected for the list by such a prominent outdoor focused website, and to have the #4 spot reaffirms that I'm doing something right here.
The Adventure Junkies Provide a wide array of resources, videos, articles, recommendations and tips for people who are interested in exploring the world of outdoor adventure and learning more about activities like hiking, cycling, climbing, padding, snow sports and outdoor photography.
Their learning mindset is Belive it. Learn it. Live it. By utilizing this kind of thinking, you can achieve anything you want in life. If you believe in your own mind that your an accomplish something, take the steps necessary to actually learn, and then actually get out there and try, then you will succeed.
This applies to all areas of life, and it closely mirrors the method I use when I write my blog and teach photography, and the way I do instructional videos on my YouTube channel.
In short, I want you guys to succeed and become great photographers. I want you to experience the same kind of enjoyment that I do with with photography, and that's why I put so much effort into my blog and dedicate a large part of my photography life towards teaching others.
So once gain, huge thanks to The Adventure Junkies for recognizing and rewarding my efforts. Be sure to visit their website to see a range of articles, resources that can help you becomes more confident and prepared for your outdoor adventures.