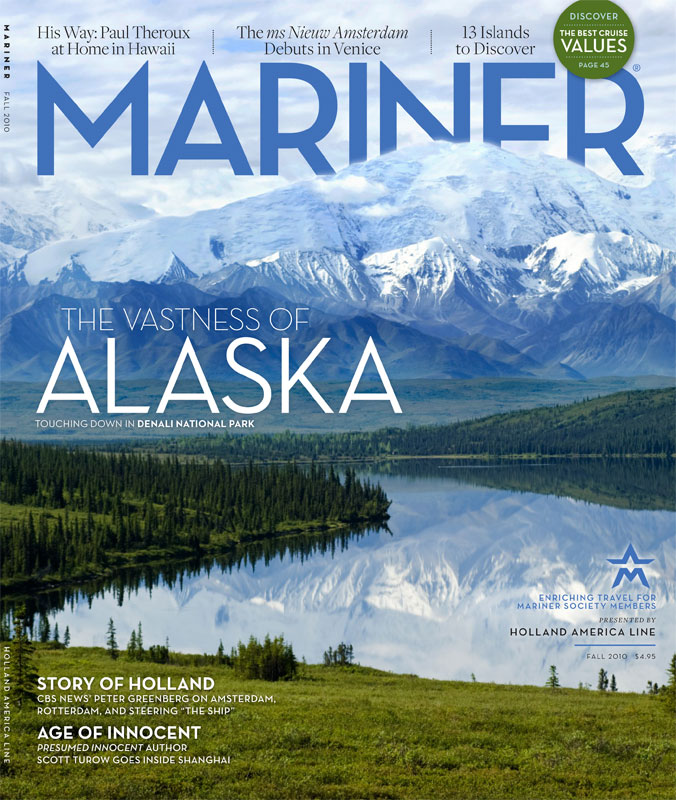 This past summer, I shot an assignment in Denali National Park for Holland America Line's award winning Mariner Magazine, which had me photographing aerials of Denali from the back seat of a Cessna 206, and also tromping through the tundra for a few days with my camera in order to get landscape and animal photos.
The assignment landed me the cover and two inside spreads to illustrate a feature article by Michael Shaprio. I'm really proud of the photos that I got during the shoot, and I'm equally excited to have the opportunity to contribute to such a high quality publication.
This year, Mariner Magazine won the 2010 Grand Magnum Opus Award, which recognizes the best in custom publications, as well as the Apex's 2010 Award for Publication Excellence, which recognizes the best in graphic design and editorial content.
Read more about my adventures shooting this assignment here.