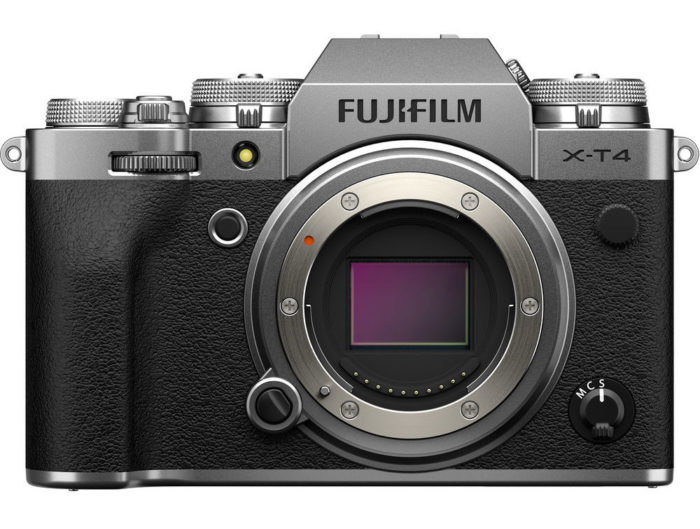 Last night, Fujifilm announced the brand new X-T4, the new flagship camera in the X Series lineup. The obvious successor to the already awesome X-T3, the X-T4 adds the one thing that a lot of people have been pining for: IBIS, or In-Body Stabilization.
In a way, the X-T4 fills two roles. Not only does it improve on the X-T3's impressive performance, it takes over for the discontinued X-H1 as a stabilized sensor camera. Using a series of magnets instead of springs, the X-T4's IBIS allows for an even smaller footprint inside the camera, and improves accuracy up to 8 times better than what the X-H1 offered.
Designed for shooting extremely high quality stills and video, the X-T4 also solves the number one problem that many X Series users were facing, especially when shooting video or when using the camera in extreme cold:
It has a bigger battery. 👍
As X-H1 users noticed, the 5-Axis In-Body Stabilization uses more battery power, and with heavy video shooting, the NP-126S battery didn't always last very long. Switch to 4K and battery life is even shorter.
The X-T4 uses a brand new NP-W235 battery, which is said to provide an average of around 400-600 shots per change, as opposed to the 300-400, which is typical for the NP-126. When shooting 4K video, the X-T4's battery life is spec'd at 110 minutes, vs. 55 minutes for the X-T3.
Add in the new VG-XT4 Vertical Battery Grip, and you can get up to 1,700 frames per charge and dramatically increase your video shooting time. There's also a Dual Battery Charger for the new NP-W235 batteries.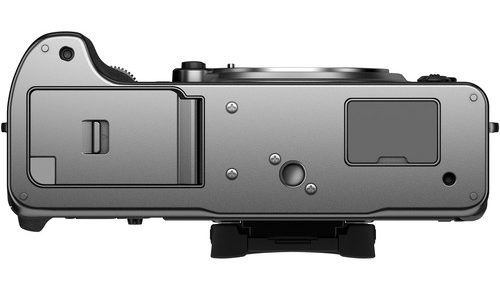 Main Camera Specs
On a base level, the X-T4 looks very similar to the X-T3 under the hood. It has the same Back Side Illuminated 26.1 MP APS-C X-Trans 4 CMOS sensor, and Fuji's X Processor Pro image processing chip. So, image and video quality essentially remain the same.
Both cameras have a native ISO range between 160 and 12,800, and both cameras shoot Full HD, High Speed (Slow Motion) Full HD, and DCI/UHD 4K at up to 60p (59.94p) at up to 400Mbps, with a shutter range of 1/4 sec to 1/8,000 sec. In addition, the X-T4 allows you to choose ether MOV format or MP4 video format. This gives you even more flexibility for sharing/uploading your video files.
With its increased power, though, the X-T4 can shoot an impressive 15 frames per second when using the mechanical shutter. Compare that to the X-T3's 11 fps max. Using the electronic shutter, both cameras can shoot at up to 30 fps, and both cameras use Fuji's awesome PRE-SHOT ES setting.
Both the X-T4 and X-T3 have 100% phase detect pixel coverage on the sensor and use the same autofocus system.
However, with updated AF algorithms, the X-T4 now has even faster focus performance, better AF tracking, highly improved Face and Eye Detection AF, and higher sensitivity for acquiring and tracking subjects in low light. The X-T4's AF system will focus down to -6.0EV, which is nearing the level of complete darkness.
New Features
The X-T3 contains a number of new features, some of which were first introduced into the X-Pro 3 late last year, like CLARITY, COLOR CHROME BLUE FX, and the HIGHLIGHT/SHADOW Tone Curve setting.
However the X-T4 takes it up a notch and offers the HIGHLIGHT and SHADOW Tone Curve controls with half stop adjustments. This give you even more flexibility for capturing your scenes exactly how you want them to look right inside the camera.
It also has three "Boost" modes that change the responsiveness LCD and EVF, depending on what you're shooting.
Luminance Priority: Enhances the subject when shooting in low light
Resolution Priority: Allows you to see more of the fine details
Frame Rate Priority: Allows for smoother transitions, essential when shooting moving subjects
The X-T4 also features a brand new Film Simulation called "ETERNA Bleach Bypass." Designed primarily for filmmakers, this new color profile produces a high-contrast look, while keeping the color saturation low.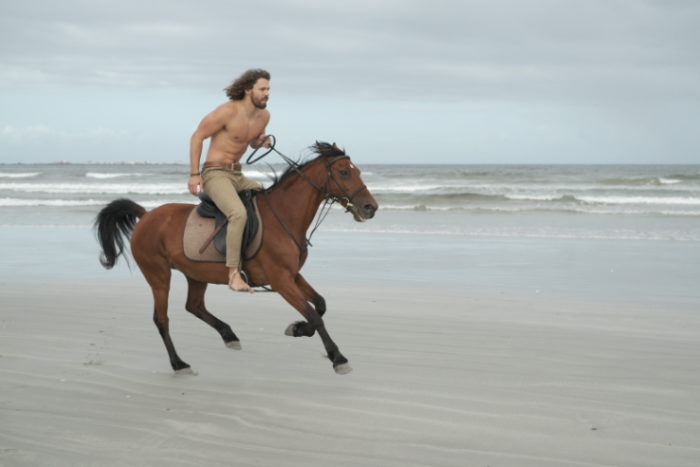 Body Design
The X-T4 retains the same basic look and ergonomic functionality of the X-T3, with a few small tweaks, as you can see in the pictures below.
The old AF-L/AE-L buttons have been replaced by an AF-ON button, which I assume will also work as a Fn button. The Q Button has been moved up as well, and now there's a simple "STILL and MOVIE" control on the color below the shutter speed dial.
The other big change is the new Vary-Angle LCD Touch Screen, which allows you to close the screen against the body for distraction-free shooting, or preventing it from being damaged, say if you're scrambling on sketchy terrain or banging the camera around, which some of us do sometimes.
The X-T4 body is slightly bigger than the X-T3, but not by much. It also has a slightly larger grip, which will certainly appeal to many photographers. It's not nearly as big as the X-H1 grip was, but it does offer a larger hand hold than the X-T3.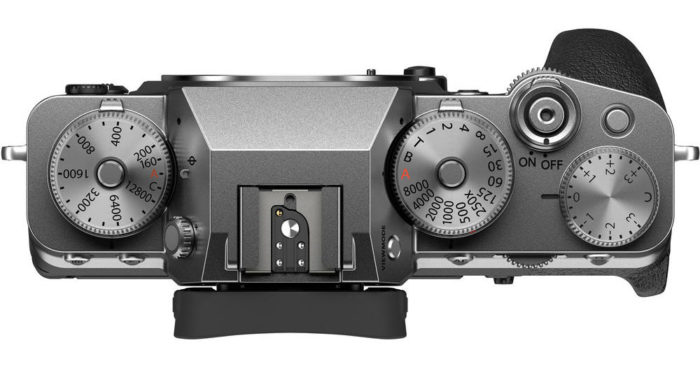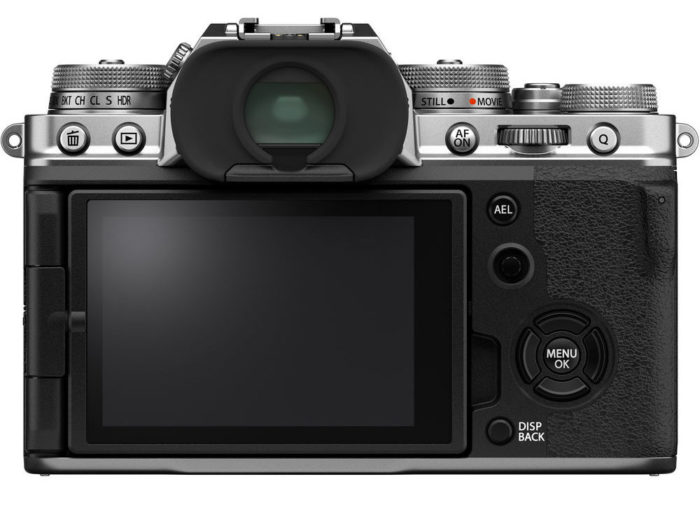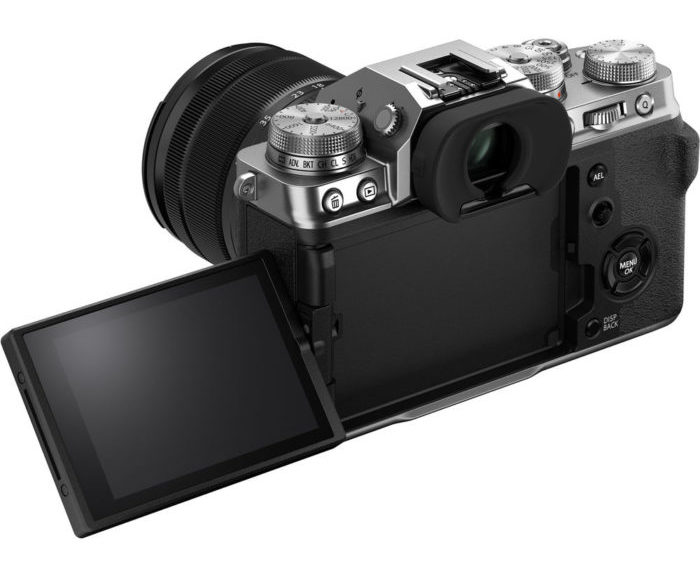 Overall
Fujifilm certainly jumped ahead of the usual X Series update schedule. It comes only a year and a half after the X-T3's release, but with constantly improving technology and increasing competition and demands from shooters, I guess it's not a surprise, especially with the demise of the short lived X-H1.
Obviously the X-H1 allowed Fujifilm to figure out the whole IBIS thing, but let's face it, that camera was kind of an oddball in the lineup. If you loved your X-T2/3, then you probably didn't like the body layout of the H1. It looks like Fuji finally decided to give people what they were asking for: a stabilized sensor X-T series camera.
So, here it is, through and through: A fully capable IBIS body that offers all the benefits of the stabilized sensor, but that faithfully retains the classic X Series design and ergonomics that we've all grown to love. In my mind, this is probably the best move they could make.
There's no question, the X-T4 is the best, fastest and highest performing X Series camera ever made. Whether you shoot stills or video, this camera will get the job done for you in a big way.
For everyone who's been waiting for this camera, you only have to wait a little bit longer. Official release date on the X-T4 is April 30, but of course, if you preorder, there's always a chance it will arrive sooner. 
If you already have an X-T3, then there might not enough reasons to upgrade to the 4. I would say that if you're a professional and you need the fastest, most capable system for high-end photography and video, then sure… get the X-T4 and either sell the 3 or keep it as a superbly awesome backup/second body.
Of course, having IBIS on the X-T4 can extend your shutter speed by up to 6.5 stops. This is a big concern if you love to use the Fuji primes, which don't have OIS stabilization built into the lens. This can be a huge boon to anyone for shooting in lower light.
If you're one of those people who are still using the X-T2, or even the X-T1, then this is probably your logical upgrade… unless you want to save a few hundred dollars and pick up the X-T3 on sale. (It's currently $200 off, with a price of only $1,299. That's quite a bit less than the X-T4, which has a $1,699 price tag.)
Either way, we've got to hand it to Fuji; they've really delivered with the X-T4. Even the trolls will have a hard time picking this one apart.
You can preorder the X-T4 here, and you can see Fuji's official X-T4 site here. 
And you can watch this X-T4 preview video by my good friend Bryan Minear.
Finally, now that the X-T4 has officially been announced, I can get to work updating my X SERIES UNLIMITED eBook to match this, and also the X-Pro 3 and X100V. Man… what a great time this is to be a Fuji user!