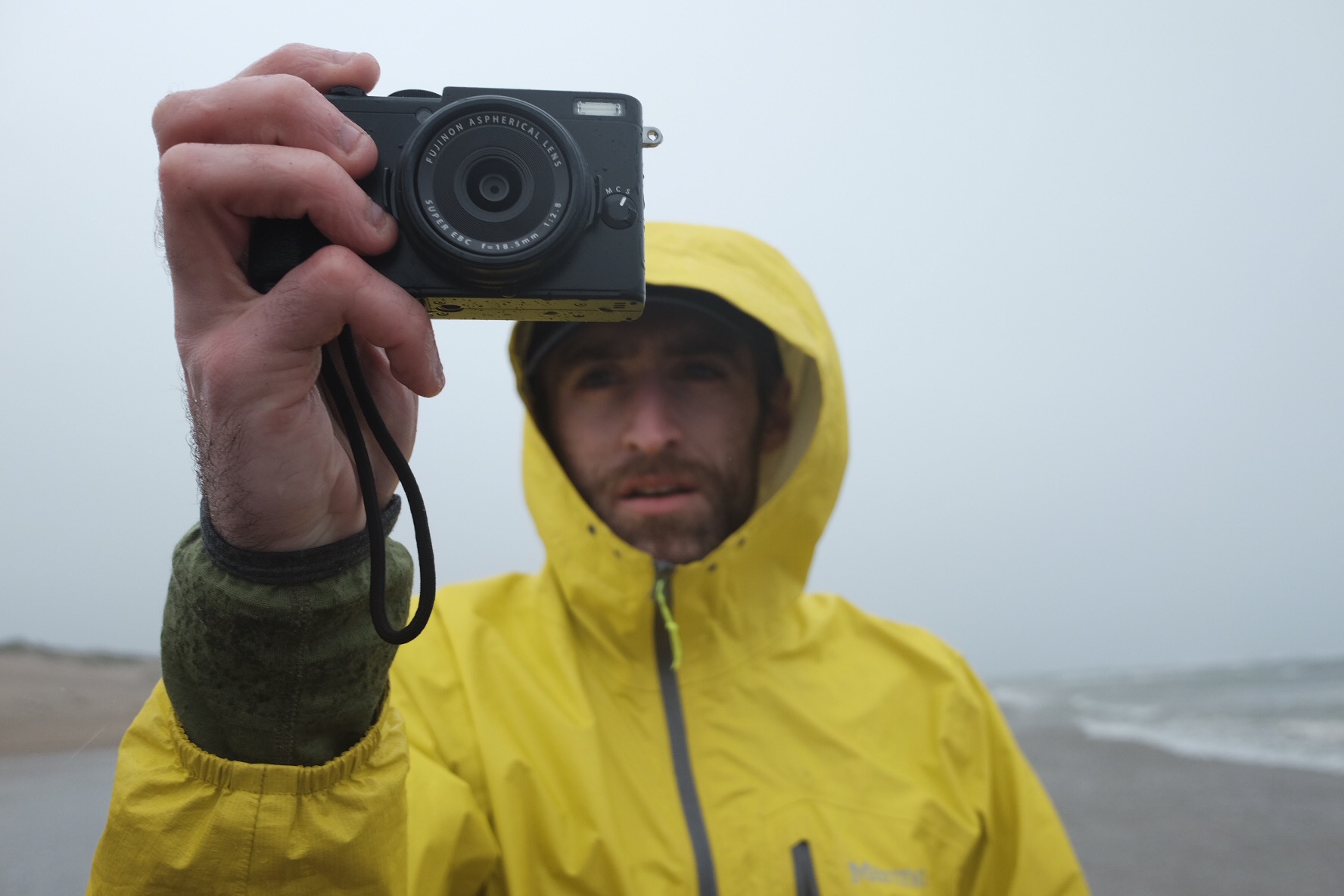 Nearly all electronic devices these days come with USB chargers- except for cameras. While some point and shoots and mirrorless cameras feature USB charging capabilities, most cameras on the market only ship with AC battery chargers.
This can be problematic when you're on a road trip, because when you're outside, you're usually not near an AC outlet. However, you're almost always near some sort of USB port, whether it's in your laptop, a portable solar panel or an external battery pack. (I really like the rugged Goal Zero Venture 30 power pack.) Heck, even most rental cars and airplane seats have USB ports as well.
If only there was a way to bridge this gap and charge your camera batteries via USB…
Fortunately, these options do exist. We're finally seeing a number of third party USB camera battery chargers come on the market, and the good news is that they're quite inexpensive. In my research, I've found USB chargers for nearly every major camera manufacturer.
And, the nice thing, is that they're REALLY lightweight. Most of these chargers only weigh a few ounces and will hardly take up any room in your camera bag. They're way lighter and less bulky than the regular chargers that come with most camera, and you don't have to deal with the long, cumbersome AC cable either.
For just a few bucks and you can free yourself from the AC outlet. Combine one of these with a solar panel or a power pack like I mentioned above, and you suddenly have a charging system that will work anywhere, even if you're outside for extended periods of time.
Here's a list of available USB camera battery chargers for Fuji, Nikon, Canon, Sony and Olympus. If your camera isn't listed here, check this page and see if there's a USB charger for your particular camera battery.
Fujifilm
The OAproda NP-126 USB Rapid Charger is designed for the Fuji NP-126 batteries, which power all of the interchangeable X-Series cameras, including the X-Pro2, X-Pro1, X-T1, X-T10 and the X-E2.
NOTE – If you live in Europe, you can get the Patona USB NP-126 battery charger. It even comes with two spare NP-126 style batteries.
The PowerSmart NP-95 USB Charger works with the Fuji X100 and X70 cameras, although the X70 can be charged via USB. It comes with a micro USB cable, which allows you to plug in and charge it actually charge it directly from any USB port.
Nikon
The OAproda USB charger is for the Nikon DLSR cameras that use the EN EL15 battery: D600, D610, D750, D800, D800E, D810 and D7100/7200 series. Here's the kit with two extra batteries. If you have the EN EL14 cameras, like the D5200/5300, D3200/3300 or the CoolPix P7000/7100/7700/7800 or the Nikon Df, this is your USB charging solution.
Canon
Here's the USB Charger for the Canon DSLRs that use the LP-E6 battery, like the EOS 5D, 6D, 7D, 60D and 70D series cameras. If you have the LP-E8 battery cameras, like the EOS 550D, 60D, 700D, or the Rebel T series, you'll want to use this USB charger.
Sony
This is the USB charger for the A7 series. It also works with all of the NEX series cameras, and they even have a bundle that includes two extra batteries. And, here's one for Sony Cyber Shot camera, like the RX100 series.
Olympus
The OAproda USB charger is designed for the Olympus OM-D and PEN series cameras.