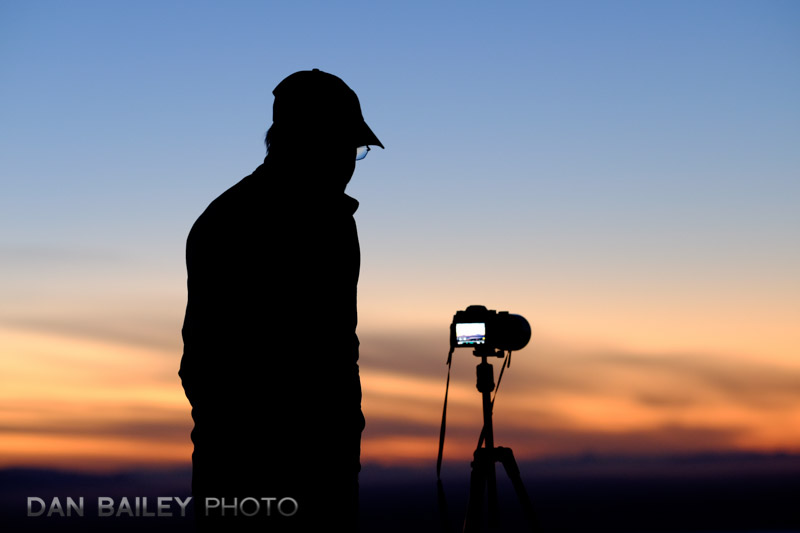 I recently taught a beginning photography class with fifteen very enthusiastic participants. Everyone was so excited about the prospect of entering this new realm of visual creativity and learning how to take great photos. There was just one big problem. Noone know how to use their cameras.
Given that this was an intro class, it's totally understandable that people would be a little confused by the workings of their cameras, but we're not talking "a little confused." We're talking "completely baffled."
Before students attend my intro class, I have them download a simple questionnaire that's designed to get them familiar with their basic camera controls, given that all cameras are slightly different. If they come in knowing where to find the basic controls and functions, like shutter speed, aperture, ISO, EV +/-, exposure mode, focus selection and drive mode, we can spend our class time learning how to use and adjust them real world picture taking applications.
However, in the last session, no one filled out the worksheet, and not because they didn't have time. Everyone had brand new cameras they'd either purchased or received as a gift sometime within the last six months or so, and yet they were all utterly mystified by the intimidating array of buttons, dials and menus, and even more confused by the manual.
This meant I had to spend a large amount of class time going around and showing each person how to find all these controls on their own cameras. I don't mind doing that, but with 15 people three hour and a half sessions, that leaves little time for learning the other basics of photography.
I see this a lot. And it's not just beginners. When I lead workshops and photo tours, I encounter many photographers who never take their cameras out of Green Box/Full Auto mode. They have absolutely no idea how to perform these basic functions I described above, even though they might have owned their camera for a few years.
Now I totally get it that the technical aspects of photography don't always come easy to some people, so I don't fault them. The issue here is that they're not savvy enough, the issue here is that most cameras are just too damn complicated these days.
I look back to when I bought my first camera 26 years ago. A Nikon FM2 just like the one above, it had a shutter speed dial, an ISO dial and an aperture ring on the lens. And a little light meter inside the viewfinder that either said, +, – or 0. That's all.
Today, most cameras have about 15-20 buttons, command dials, sub command dials, 15 different exposure modes and well over a hundred items in the menu. With some cameras, you set EVERYTHING via the menu- with others, you have to press buttons and turn dials just to set basic functions. With some, you can't even see what you're adjusting unless you press another button.
Almost nothing is intuitive, especially for someone who's new to photography, and this is so unfortunatel to the people who are eager to learn and take up their banner in the world of photography. The come in looking for creativity and only find confusion. It's no wonder that so many people shoot photos with their telephones these days, or on full auto.
Another thing I found interesting is that of the 15 students I had last month, 13 had brand new Nikon and Canon DSLRs and only 2 had mirrorless cameras, one of which was a tiny little box full of menus and very full physical controls.
Not to knock DLSRs, but given the fact that mirrorless cameras provide more than adequate quality and performance combined with the actual needs of most beginning photographers, and they're smaller and lighter, it's surprising to me that more people weren't steered in this direction when they were
Obviously, digital camera technology is far more advanced than the film cameras of old, so I get it that they need to have more controls. However, it seems like they getting too complicated, which doesn't inspire very confidence in most beginning users.
The conundrum is that modern cameras are quite powerful, which is awesome for shooters. With that in mind, I can fully understand the challenge that camera designers face in making their products both capable and simple.
Personally, I'm drawn to the design of the Fuji X Series cameras because many of the main functions are controlled by dials right on the top deck, or right on the lens barrel. This isn't about Fuji, though, or any company in particular. It's about how beginning and emerging photographers can navigate this technological complexity.
As someone who teaches photography, I'm always looking for ways to help my students understand and become more familiar with their cameras. I want them to get the most from the technology and learn how to take great photos, without being utterly confused by their gear. Here's what I've come up with.
My Advice to New Camera Buyers
Spend a little bit of time learning the basics of photography before you actually buy a camera. You should at least understand these fundamental concepts before you start shopping.
1. The basics about how shutter speed, aperture and ISO all relate to each other. Here's a good web page that explains this stuff.
2. What do P, S, A and M mean and how do the different exposure modes work? Check out this tutorial.
3. How does autofocus work and what are the main AF modes you'll find on the camera? Here's a good primer.
Once you have at least a basic handle on this stuff, you'll be better armed when you walk up to the counter and begin checking out different cameras.
Given that just about any camera system you buy these days will produce good pictures, your primary concerns should be how comfortable the camera feels in your hands, and how easy it is for you to adjust these main controls.
I've had to show a lot of students which knob, dial, menu function, or combination of buttons and dials to manipulate in order to adjust something like ISO or aperture. Once they see how it's done, some of them seem like they wish they'd known this stuff before shopping, because maybe they would have bought a model that's a little easier to control.
Every camera is different. Some are really easy to control and some are really confusing, even for someone who knows cameras. I'll leave that up to you to figure out for yourself. When you're in the store, try out different bodies and see how easy or intuitive it is for you to adjust the basic controls I mentioned above. Pay attention to what can be controlled via a knob or dial, a function button, or a quick menu, because those are the fastest ways to adjust a setting.
In the end, it should come down to which camera feels best in you hands and which one helps you LOVE photography. That's what will ultimately lead to great pictures.
If you know someone who is just getting into photography, please share this post with them.