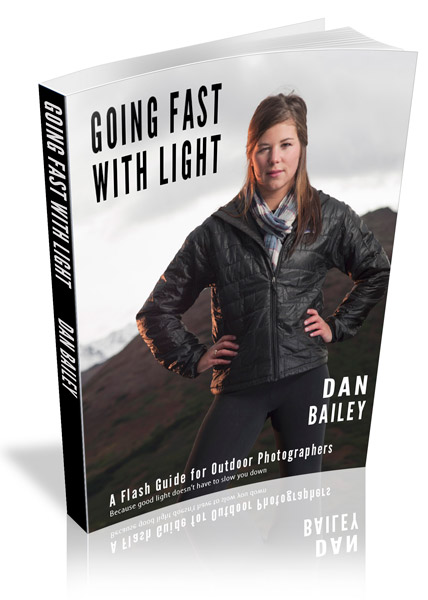 I'm excited to announce that Going Fast With Light has been updated with brand new content!
I've added some new and updated items in the gear section, a few extra links, as well as one or two new photos. Plus, I've fixed a few small errors that were discovered after initial publication.
If you've already purchased Going Fast With Light, then you should have already received an email with a link to the updated version. Let me know if you didn't get that email and I'll make sure you get the update.
If you haven't checked out this 83-page manual on off camera flash and lightweight lighting techniques yet, what are you waiting for?
With current lighting technology and the wide array of light modifying tools that are available today, there's no reason that you can't take some of this gear with you for those times when you're dealing with challenging light. There's no reason that you can't walk away with photos that look more professional, instead of walking away with excuses about how the light just didn't cooperate.
Essentially, Going Fast With Light is a detailed instruction manual on flash that's been distilled down from my own fast breaking, highly adaptive, first person style of photography. I wrote it to make using flash easy to understand. Using a very simple, yet effective workflow, and numerous examples of how to apply it so that you can bring your subjects to life, I show you how to take control of the light so that it doesn't take control of you.
And since it's a PDF file that's viewable on mobile devices like the iPad, the iPhone and the new color Kindle Fire, there's no reason that you can't take it with you for reference on location.
I don't use flash all the time, and neither should you. However, during those times when even just one extra light might make a remarkable and creative difference in the strength of the image, don't you want to be able to shoot with confidence?
Then check out Going Fast With Light and see what it can do for your photography today.
Going Fast With Light, Because good light doesn't have to slow you down.
$12.95