Starting today, I'm introducing the first of three featured contributors who I'm bringing on to write monthly columns for this site.
In my quest to bring you the best information, resources and creative tips, I've found three great photographer/writers who I feel will fit right in with what I typically post here. In fact, if you're a regular reader, then you already know two of them, Dan Moughamian, aka @Colortrails and Anne McKinnell. The third is John Shafer.
Each of these people has a unique background and thus each one offers a unique perspective and level of insight into the world of outdoor photography. I think that you'll find their posts informative, and I look forward to reading their posts myself here in the coming months.
Today, please join me in welcoming today's featured guest, fellow powder hound and mountain bike junkie, John Shafer, aka @Photo_John, from PhotographyREVIEW.com. Each month, he'll be writing guest gear reviews.
———-
"Pocket Superzooms" by John Shafer
I assume most of the readers of this blog are fairly serious outdoor photographers who do most of their shooting with a good digital SLR. This article is about the other end of the camera spectrum. I don't care how serious or professional you are or how important image quality is to you; everyone needs a good point-and shoot camera.
Most serious photographers are interested in high-end compacts like the Canon G12, Nikon D7000 and the Panasonic LX5. Not me. If a "compact" camera doesn't fit in my pocket, I'm not interested. My favorite compact cameras are what I call pocket superzooms – pocket-sized cameras with 10x or longer zoom lenses.
The pocket superzoom camera first appeared a few years ago in the form of Panasonic's Lumix TZ camera line, which featured a 10x zoom lens in a relatively compact body. To be fair, the Panasonic TZ cameras were a little big to comfortably fit in a pants pocket. Luckily, pocket superzoom cameras have shrunk considerably in the past couple of years. I finally bought one late last year – the Canon PowerShot SD4500 IS. It's the smallest available pocket superzoom and has a 10x 36-360mm (equivalent) zoom lens.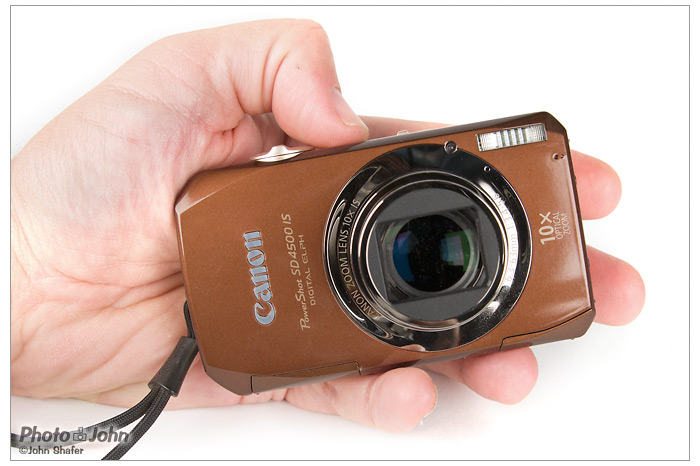 Most recently I've been using the Nikon Coolpix S8100 (on loan from Nikon for review), which has a 30-300mm lens. Both cameras produce great image quality and also have full HD video making for a super versatile pocket camera. When I'm skiing or mountain biking I usually have a digital SLR in my pack but sometimes I need to work quick or I just don't feel like taking out the big camera. That's where the pocket superzoom excels. And what can you say about a 300mm lens that fits on your pocket? Just one word – awesome!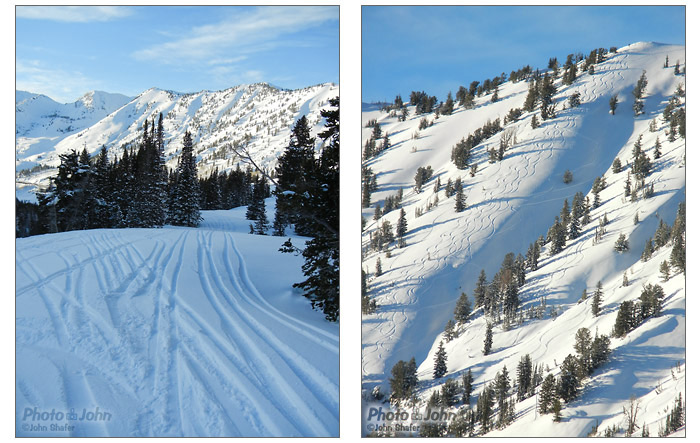 If you want to know more about pocket superzooms, I recently wrote a "Top Five" superzoom camera guide with my picks for the top cameras in the class.
Since that guide was published a bunch of new pocket superzooms were announced at the annual CES consumer electronics tradeshow. You can learn more about the new pocket superzooms and other new cameras announced at CES in my CES Cameras Final Report.
————
Photo-John is John Shafer, Managing Editor of PhotographyREVIEW.com since 1999 and a sometimes published, totally addicted mountain bike and ski photographer.