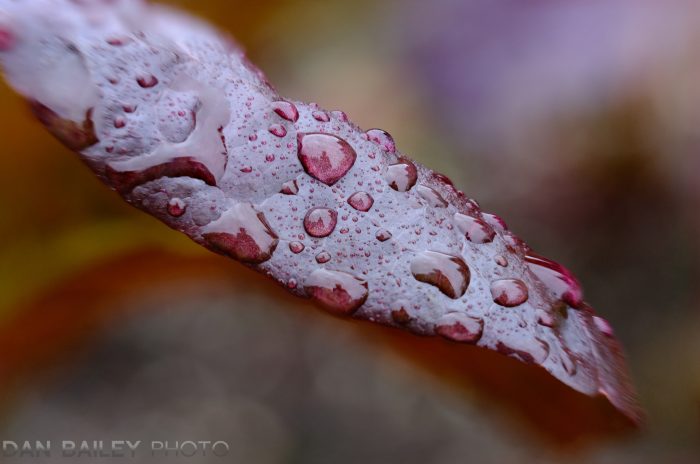 The May 2018 firmware updates added the new Focus Bracketing feature to the Fujifilm X-T2 (which is currently $500 off) and X-H1. First introduced in the GFX earlier this year, and [now included in the X-T3 and X-T30], Focus Bracketing has been one of the most talked about and alas, one of the most confusing features since it was released into the two top shelf X Series models.
I've gotten quite a few emails from readers asking how it works. I finally had a chance to try it out myself, so in this post, I'll give you the basic rundown on how the Fuji's Focus Bracketing feature actually works and how to put it to practical use in your own photography.
First, a little background. Focus Stacking, is often used in closeup and macro photography, when you're already dealing with extremely shallow depths of field. That said, you can get great results when shooting traditional landscapes at more "regular distances." Either way, the technique involves creating a series of photos shot at slightly different focus distances, then combining, or stacking them in Photoshop or Lightroom.
All of the extremely narrow focus slices are added together, which results in an final image that a much wider depth of field than you'd normally be able to get with a single frame. The restyle can be pretty dramatic. Even if you don't have an X-T2, X-H1 or GFX, you can still do Focus Stacking, you just need to put your camera on a tripod and perform your focus adjustments manually.
Step 1: Set Up The Focus Bracketing Menu
The new Focus Bracketing menu lives inside the Bracketing Menu. The easiest way to get there is to set the DRIVE DIAL to BKT and press the Fn Button that's tied to your DRIVE SETTINGS. On both the X-T2 and X-H1, the default setting has the front Fn button assigned to DRIVE, although you can change this to any Fn button if you like. Otherwise, you can access DRIVE SETTINGS at the top of the SHOOTING SETTINGS MENU.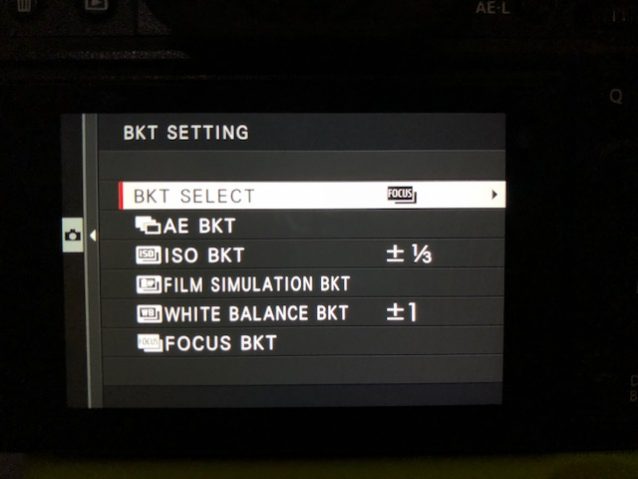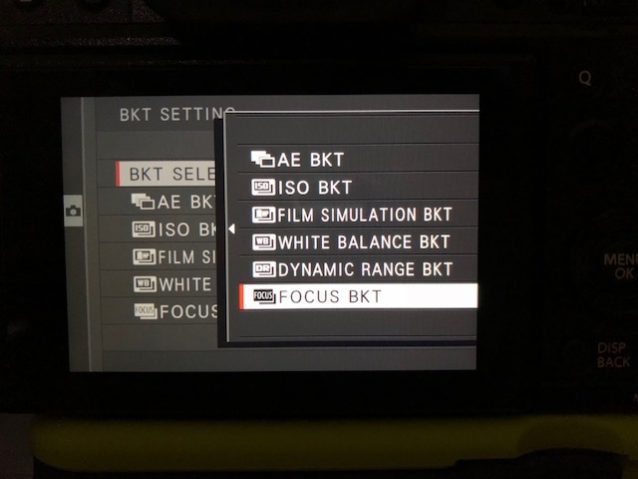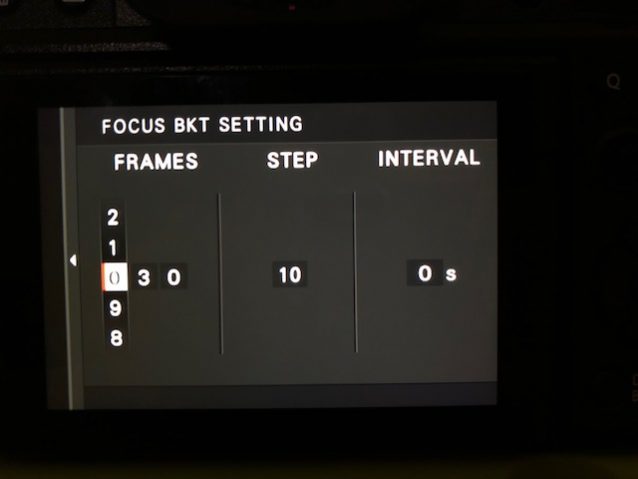 Once you bring up your DRIVE SETTINGS menu, the first step is to go to BKT SETTING —> BKT SELECT —> and choose FOCUS BKT at the bottom of the menu. This is actually the most important step; you need to select which kind of BKT you'll be doing. It's easy to miss this step.
Once you choose FOCUS BKT, hit OK and you'll be taken to the FOCUS BKT SETTINGS page. Here you choose the number of frames you'll shoot, your STEP, which corresponds to the difference in focus distance for each shot, and your INTERVAL, which is how many seconds between each frame.
For FRAMES, I've experimented with anywhere between 10-60. For the example above, I had it set to capture 50 frames. If you have very shallow subject matter, you can easily get by with less. If you're trying to show an extremely wide range of focus, you might want to choose a higher number of frames. The max setting is 999 frames. I can't imagine how long it would take to load 999 images into Photoshop.
With regards to the STEP setting, 1 is the smallest focus distance difference between frames, from front to back, and 10 is the highest. It's not an exact number, though. Fujifilm hasn't provided any specifics on how far this is, so you'll have to experiment and see what works for you. In my own tests, I've tried 3, 5 and 10, and I've found that 10 seems to work pretty well. For extreme macro, you may want to use a smaller number.
For INTERVAL, I just use 0 and let the camera fire the entire series in quick succession.
The nice thing is that once you've set up your Focus Bracketing preferences, and as long as the DRIVE dial is set to BKT, you don't have to go through all the other steps again. The next time you hit the DRIVE button, you'll be taken right to the FOCUS BKT SETTINGS Page. Unless, of course, you choose a different type of bracketing.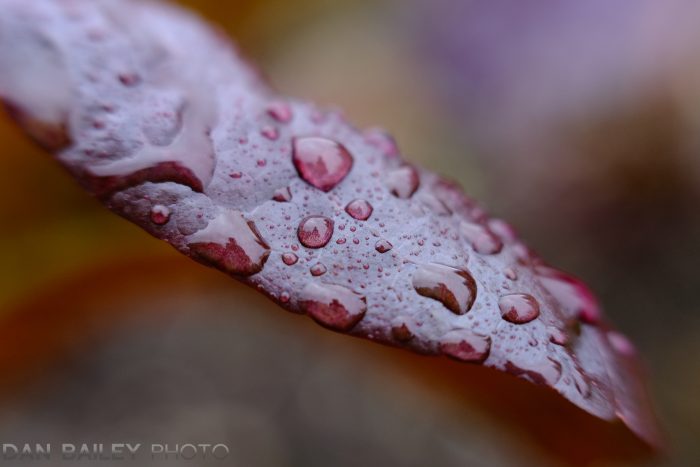 Step 2: Take Your Shots
Once you have your BKT SETTINGS all configured the way you want them, it's time to shoot your series. You'll probably want to use a tripod, and you probably want to get as close as possible with your lens. You can use any lens, but for super close macro, I recommend using a dedicated macro lens like the XF80mm f/2 Macro lens, or XF60mm Macro lens. This will give you the best edge to edge sharpness.
Another alternative is to use one of the Fuji MCEX extension tubes. I use the MCEX-11 with a variety of lenses. The general rule is that the wider the lens, the closer you can get, which means the more shallow your depth of field will be.
For this "Red Lettuce" image, I used the MCEX-11 in conjunction with the XF35mm f/2 lens. One of my favorite lenses for macro with the MCEX tube is the XF23mm f1.4, although I've used quite a few of my lenses with the MCEX, including the XF100-400. The nice thing about using long lenses, is that you have an easier working distance and increased DOF.
The technique for shooting is to set your focus on the closest part of the image you want to be sharp. For this example, I started with the very front edge of the lettuce leaf, which you can see in the shot above.
You can either focus manually or use autofocus to set your focus point. If you're using AF, I recommend using Single AF and setting the green focus box to a relatively small point for the most accuracy. If you're focusing manually, you'll want to use FOCUS CHECK so you can zoom in and make sure you're hitting the right spot. After you've got your focus nailed, you can go ahead and press the shutter. The camera will shoot the number of frames in the interval you specified.
When shooting macro, I usually set the camera to ELECTRONIC SHUTTER. This helps prevent any camera shake that may occur from the shutter slamming up and down inside the body. With the ES, there are no moving components during capture, it's just individual pixels turning on and off.
The last thing to do be fore you hit the shutter is to pray that the wind doesn't blow during your series. This is easily the most frustrating thing about shooting macro. It's nearly impossible to shoot closeups if there's even a slight breeze.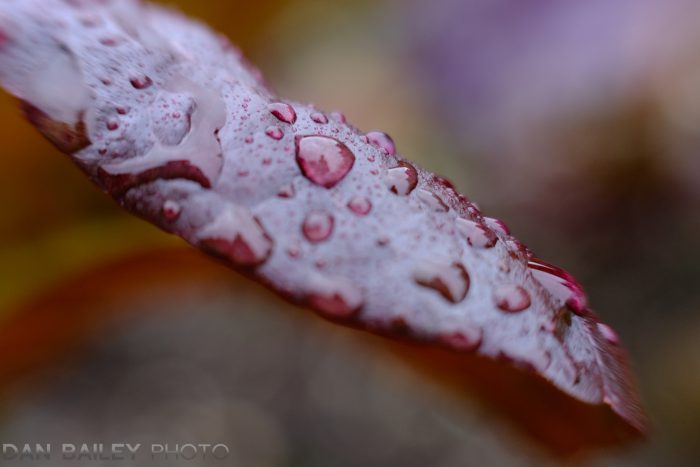 Step 3: Stack Your Frames
Once you've got all your shots, it's time to combine them into a single image. The most common way is to select all of the frames you want to use and open them in Photoshop. (If you don't use Photoshop, there are other programs that do Focus Stacking, including Affinity Photo, HeliconSoft, Zerene Stacker
Once they're loaded, you need to set it up so that each frame is a separate layer. Go to FILE —> SCRIPTS —> Load Files into Stack… If you're opening from Lightroom, you can bypass this by selecting all your images in LR, then doing EDIT —> Open as Layers in Photoshop…
Once they're all loaded, you'll have a single, multi-layered image. Now, you choose EDIT —> Auto Align Layers… This step automatically adjusts all your frames so that they match with each other, in case there are slight differences between frames. Like if the a slight breeze blew while you were right in the middle of shooting. That happened with my example, and it turned out OK.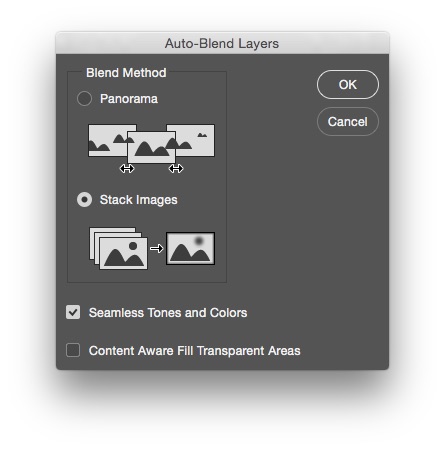 Next step is to do EDIT —> Auto-Blend Layers…, making sure you have the "Stack Images" box is checked. Hit OK and wait for it to finish.
As with the above, step, it can take a few minutes if you're running a lot of images.
When it's done rendering, you'll have your stacked image, with all the focus layers combined. Chances are, it will look pretty cool.
You may need to do a slight crop to clean up the edges from when it auto-aligned. After that, you can save or export your final, finished, stacked image.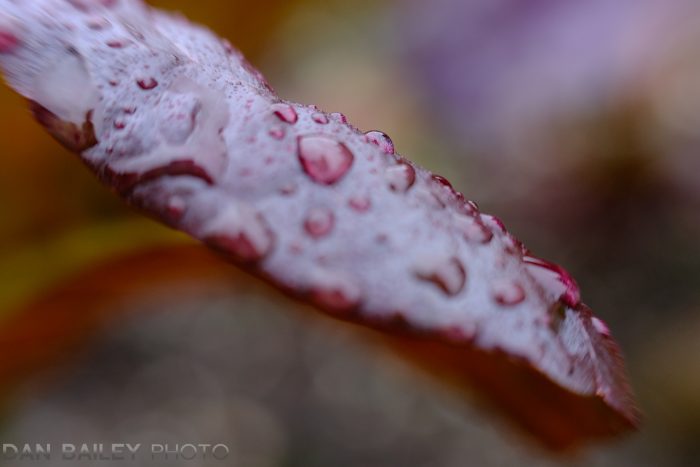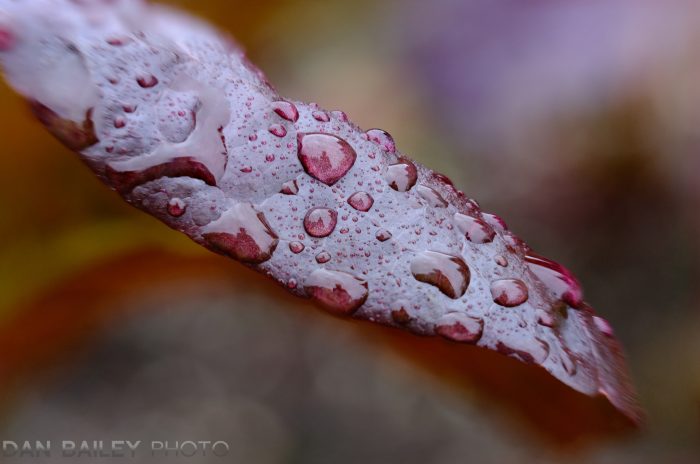 Here's another example below. This was shot with the XF100-400mm lens and MCEX-11. It was made from 60 frames, set at STEP of 10 and INTERVAL of 0, using a 2-second self timer and the Electronic Shutter. Fist, three random images from my series, showing some of the different focus points used, and then the fourth, final stacked image.
Once you get the hang of it, Focus Stacking is pretty easy to do. The new Focus Bracketing feature on the two high end Fuji's makes it even easier. You probably won't use it all the time, but it can be a fun technique that opens up a whole new world of photography for you. I guarantee, once you open this box, you'll start scanning your world for potential macro scenes. You might start seeing your subject matter in a whole new way!
Have fun!