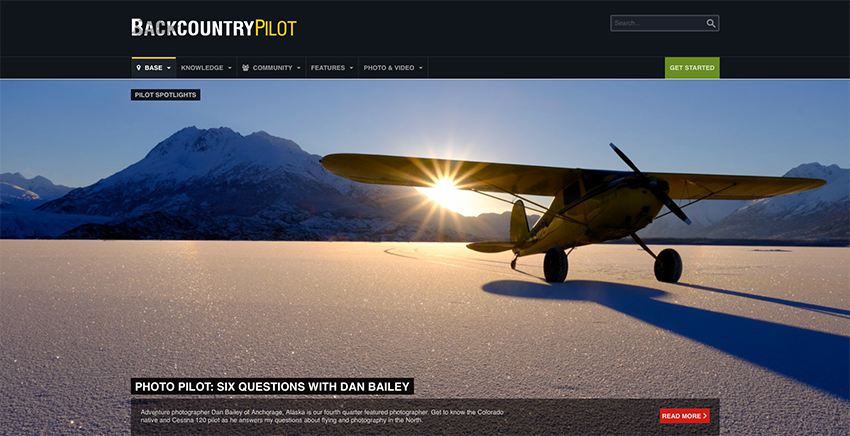 I'm excited to be the featured photographer this quarter on the BackcountryPilot.org website. Read Photo Pilot: Six Questions with Dan Bailey and learn more about how I started flying and blending my longtime craft of photography with my newfound passion of aviation.
BackcountryPilot.org is an online community for pilots who want to escape the bounds of paved runways and explore the world of dirt, grass, gravel and snow. It's the most prominent site on the web for people who enjoy or want to learn more about bush flying.
It's a wealth of knowledge on things like technique, safety, survival issues, and tips/info on visiting different areas of the country. I've certainly spent some time on the site before, because it's an awesome resource for people like me, and so I'm proud to be associated as one of their featured photo pilots.
Even though I've long been fascinated by airplanes, even as recent as ten years ago, I don't think I would have imagined owning my own little airplane that I use for exploring the backcountry and shooting aerial mountain photography in Alaska. I can say it's been one of the most thrilling journey's I've taken with my camera life.
Check out Photo Pilot: Six Questions with Dan Bailey, and if you have time, spend some time looking around. There's some pretty amazing stuff on there, even for armchair pilots!
Thanks to Zane Jacobson, the owner of the site, for reaching out to me earlier this year.