July Sale – Save 25% on All Dan Bailey Photo eBooks
July ebook Sale
For the entire month of July, you can save 25% on ANY or ALL of my 3 eBooks. Just click the order button on whichever title(s) you want and enter discount code: JULY25 in your shopping cart and you'll automatically get the discounted download.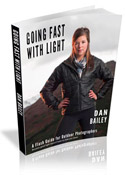 Going Fast With Light
Going Fast With Light is an 83-page manual that will show you how to use off-camera flash and apply speedlight-style lighting techniques in your active outdoor photography styles.
$12.95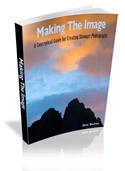 Making The Image- A Conceptual Guide for Creating Stronger Photographs
"Making The Image" is a 50 page eBook that will guide you towards making more powerful photographs. By exploring how the human visual system responds to the world, it breaks down imagery into individual concepts, such as light, color, balance and viewpoint.
$10.95
This in-depth eBook is for anyone who is considering a full or part time career in photography. Illustrated with stunning imagery and packed with industry resources, links and valuable information that I've gained during my experience working as a full time pro for a decade and a half, it will tell you what you need to know in order to get started making money as a photographer.
$8.95

Get the Complete Dan Bailey Photo eBook Collection.
Going Fast With Light
Making The Image
How to Become a Pro Photographer
$32.95
Use Discount Code: JULY25 to Save 25% – Order Now!
Follow @Danbaileyphoto