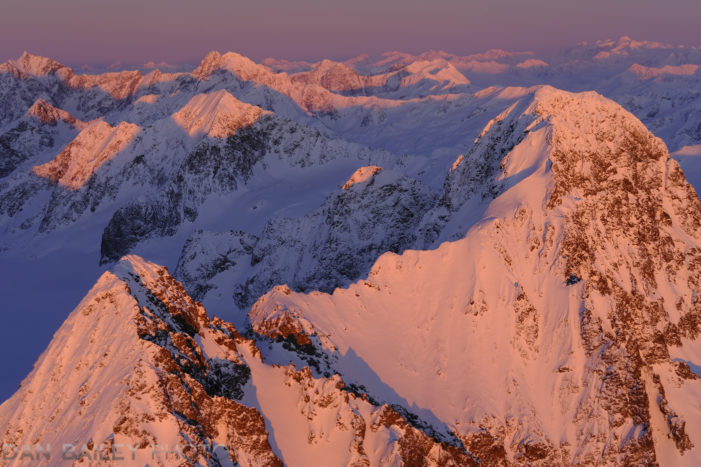 I've got a special treat for you today – A link where you can listen to the isolated soundtrack from my recent video, AERIAL ADVENTURE – Winter Flying in Alaska. I posted the song on my Patreon page, and it's up there for anyone to hear.
If you haven't seen AERIAL ADVENTURE, it's an inspiring short film with original music, documenting my experiences flying around the mountains and shooting aerial photos out the open window of my 1947 Cessna 120, in the middle of winter.
I'm really excited about how it came out, especially the music. Even without the video, it's a pretty cool soundtrack, and it's one of those inspiring pieces you can listen to over and over again. It's the perfect song to get you through a workday or a frustrating commute, or to accompany you on your next run or workout.
Although I'm a longtime musician and a trained recording engineer/producer, I often struggle with my own creativity in this realm, and so it feels awesome to dig in and produce an original, inspiring piece of music that I truly love, especially when I see it set to my own aerial footage.
Whether its photography or music, it all falls under the realm of creativity. We all struggle with certain types of creativity, but practicing and putting in the hard work breeds success, and with that success comes added confidence. It's the same for everyone, no matter if you're trying to shoot a compelling photo, write a song, draw a picture or bake bread.
Anyway, I hope that you're as inspired by this piece as I am. Feel free to bookmark the link and listen to the song as often as you wish. (If you're one of my patrons, you can actually download the actual song file to take with you and install on your mp3 player.)
Take care and have a great week!