I'm excited to welcome my first guest blogger to the site, Anne McKinnell. Anne is a talented photographer from Victoria, British Columbia. Not only does she shoot beautiful images, she's got some great insight about being an emerging pro, which she shares here in this personal and introspective post. Check out Anne's website and follow her on Twitter @annemckinnell
Losing Balance, by Anne McKinnell
I am a planner.  When I go on a shoot I like to have a clear idea of what kind of shot I want to get and what I need to do to get it.  When I go on a road trip I like to plan where I am going, what sights I want to see and what shots I want to get.  And I plan enough time to allow for spontaneity.
Now I am planning a career switch.  Coming from a business background, I have developed many business plans, communications and marketing plans, project plans, budgets, and the like.  But the difference is that those always had a clearly defined target.  I knew what I was trying to achieve and who the audience was before I started.  Usually because I was contracted to do something specific, so some of those decisions were already made.
But now in the world of photography it all seems so much more wishy washy.  I can take it in so many different directions, the decisions seem impossible.  I'm not sure whether I should shoot what I love and let the rest fall into place or whether I should be creating a feasible business model.
So I am tackling this on a number of fronts.  First I am following some great advice from Chase Jarvis, which is to start building an audience right away.  I dived into social networking after resisting it for many years and discovered that I love Twitter!  Twitter is helping me greatly with my second goal, learning.  I no longer search for information on the internet, the information comes to me with high regard from photographers I admire.  It makes it so much easier when three or four of my favorite photographers all tweet about the same excellent learning resource.  The third tactic is, of course, planning.  I am trying to come up with a variety of ideas to work on and looking at different business models for my future photography business.
Now my goals are starting to get mixed up.  In addition to learning photography and planning a business, I am planning how to learn by deciding on some live workshops, some online interactive courses, and some online seminars and podcasts.  I am learning how to plan by reading some great information from Dan Bailey's How to Become a Pro Photographer eBook and Dane Sander's wonderful book Fast Track Photographer.
There are so many resources is it easy to get buried in all the reading and a couple of days ago I realized I had completely lost my balance.  I had a photo assignment to complete for a club I belong to.  This month's assignment was architecture.  So I went downtown to the Legislature for some interior shots which is a little different for me.  I got myself into the rotunda and set up my camera for a shot with the camera tilted upwards.  It was a bit of an awkward position.  It was then that I realized to my horror that I forgot how to turn my LCD live preview on!   I like to use my LCD for exactly these occasions when the camera is in too awkward of a position to look through the viewfinder.  How could this possibly have happened?  It didn't take me long to figure out how to make the live preview come on, but just as quickly I found out I forgot how to change my auto-focus points.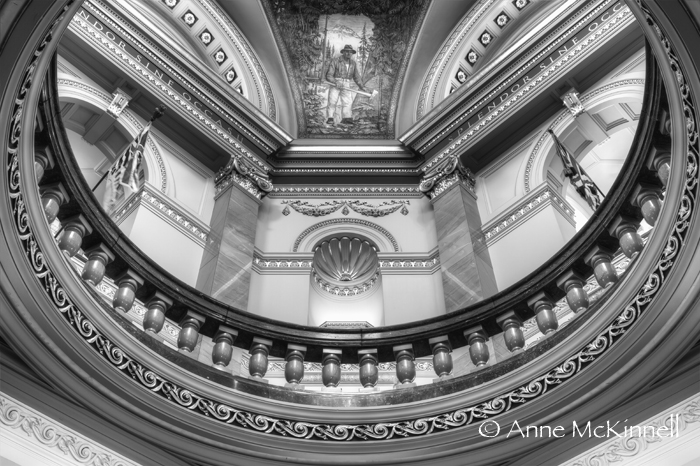 Granted it is a relatively new camera.  I bought it for a recent trip, used it for a month solid, and then for the past month I have been in front of my computer processing the shots and reading and social networking.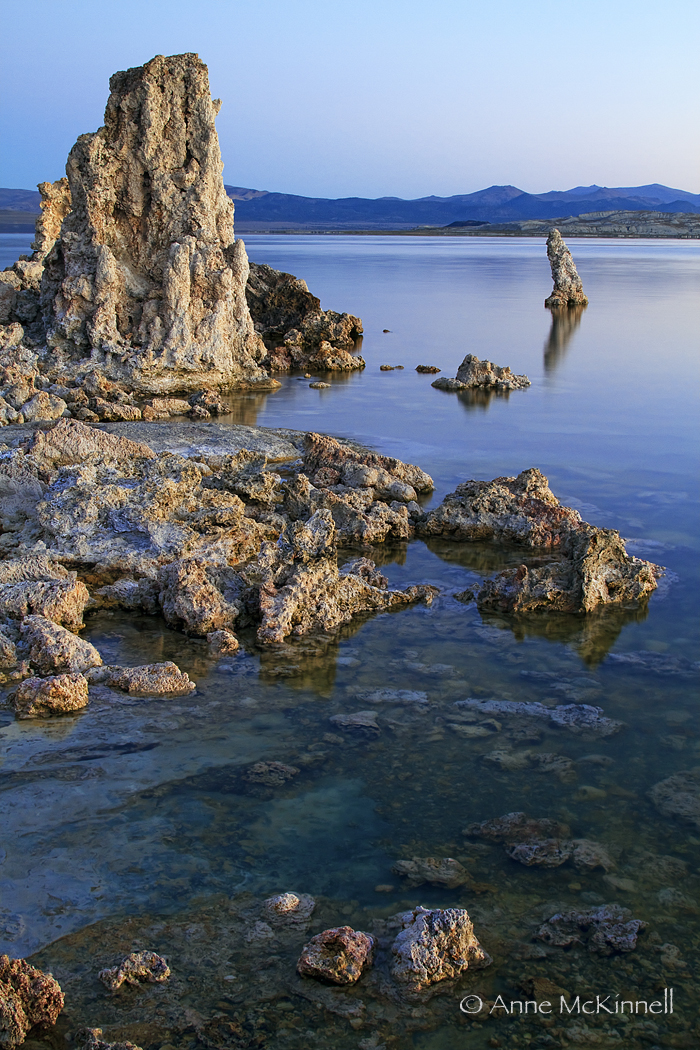 It was obvious at that point that I have been spending too much time in front of the computer learning and planning, planning how to learn and learning how to plan, tweeting and blogging, downloading and learning new software, and not enough time behind the camera.
Now I have a new plan to create: time management.  I need to write down all of the tasks I need to complete in order to accomplish the career switch and assign a priority and time allotment to each of them:
–  learning
–  planning
–  social networking
–  writing
–  processing
–  shooting.
Should I spent a little time each day doing each thing?  I don't think that will give me enough time to focus deeply on any one thing.  So maybe I'll put shooting on the list twice and focus on one thing each day.  Or do a little social networking every day and put shooting on the list 3 times a week.
I am still planning the details of that.  But for now I am going to stop writing and go figure out how to set my auto-focus points.