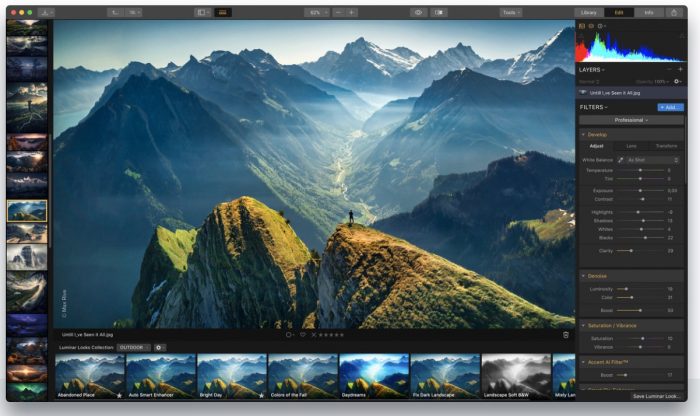 Last fall, Skylum announced that the were developing a catalog module for Luminar which would make it not just an image processing program, but an asset management tool as well. Originally, this update was slated for early 2018.
I was very excited to hear this news, and not just because I'm an enthusiastic Luminar user. I think it's important for us to have more viable choices besides Lightroom and Capture One when it comes to storing, processing and cataloging our images.
However, as we got further into 2018, we all started to wonder when Luminar would actually release the new catalog system. People started to get impatient, and rightfully so, since all we heard was "it's coming…"
Then, a few weeks ago, Alex Tsepko, the CEO of Skylum admitted that they had indeed overpromised on their time frame. They were still in development mode, an still hoping to get an initial release out asap.
To make things right, Skylum promised that the Library module would appear before the end of 2018. In addition, all updates to the program for free throughout the entire year of 2019. From a PR standpoint, I think this was a very good move on their part, and I applaud Skykum for being forthcoming working to satisfy their customers.
The good new is that Luminar 3, which will include Libraries function, will be coming on December 18, and anyone who has already purchased Luminar 2018 will get the update for free, along with any and all updates they release next year.
​​​​​​​If you don't already have Luminar 2018, you can get it right now for a $20 off. Normally $69, Luminar is priced at $59 right now, and if you use discount code DANBAILEY, you'll save an additional $10 and get the program for only $49.
And this will ensure that you get the upcoming library update for free, as well as all 2019 updates. (They've got some cool new tools coming!) 
Having used numerous imaging processing programs over the years, including Photoshop, Lightroom, Capture One and Iridient Developer, I like Luminar because it gives me very good results quickly, it fosters a style of creativity that I find fits well with my "fun" approach to photography, it's powerful, but very easy to use, and it plays well with the Fuji X-Trans RAW files. 
Luminar's Lead Developer is an X-T2 user, as are a number of their other employees. They're passionate about Fuji, so they're working very hard to get it right with regards to quality, color accuracy and sharpness.
While at PhotoPlus trade show last month, I sat down with three of Luminar's project developers and software engineers and they showed me some examples of what's coming. Without giving away too many  details, I can attest that the future looks bright with Luminar. 
In addition, they spent quite a bit of time asking me question about what I would like to see in the upcoming catalog system. They're eager to get input, because they're serious about putting out a truly great photography program that will match the needs of most photographers from start to finish.
On thing I can mention is the new Sky Enhancer Filter. This new AI can automatically detect and adjust your skies, even when they're partially obscured by other objects in the frame. With some scenes, this it could require complicated masking to isolate the sky for adjustment, but with the new filter, it's easily done in seconds with a single slider.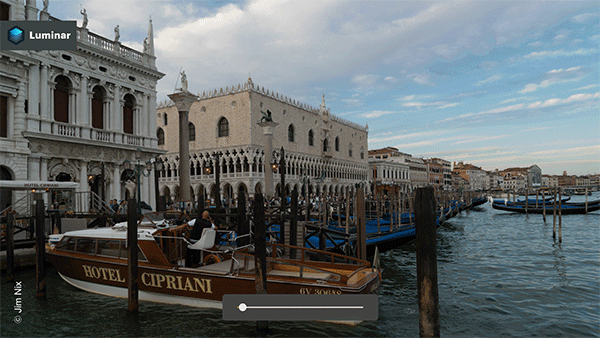 I'm excited for the new release, and if you're a current Luminar user, you will be too. You may even want to download the new free Tonality Mega B&W Pack, which has over 170 awesome monochrome and looks and vintage styles. I've been having a lot of fun with this one! (See below.)
If you're not currently a Luminar user, I highly recommend trying it out. There is so much I like about the program, and with the upcoming catalog module, it's about to get better in a huge way.
And remember to use discount code DANBAILEY to save $20. 
​​​​​​​If you have any questions about Luminar, you can check the website here.
Enjoy the rest of your week!