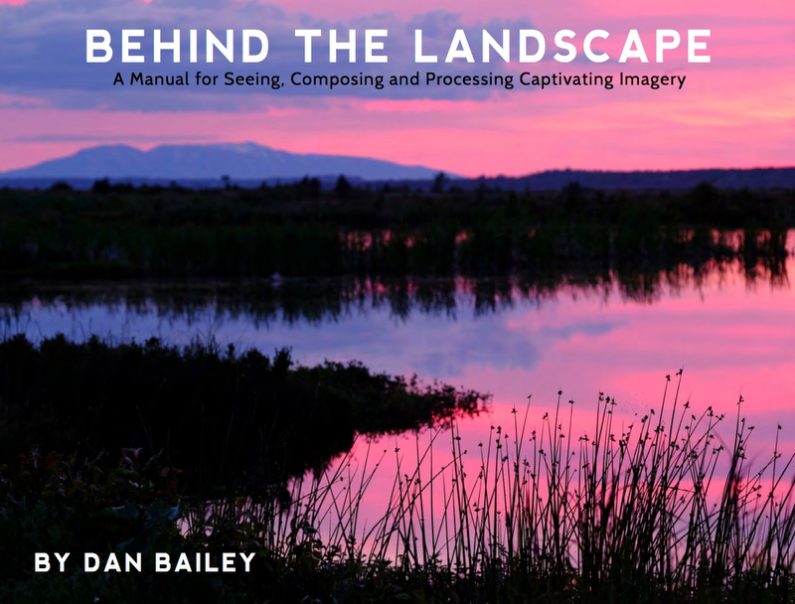 I'm excited to announce the release of my brand new ebook, BEHIND THE LANDSCAPE: A Manual for Seeing, Composing and Processing Captivating Imagery.
In this comprehensive eBook, I take you behind-the-scenes during the creation of sixteen of my favorite landscape images I've made in the past five years.
For each example, I walk you through the entire process. I let you look over my shoulder as I outline the exact gear I had with me, the specific concept I had in mind, my creative approach, potential problems I faced, and how I solved them
I describe my compositional techniques, my lens choice, how I used the light, specific exposure information and any other details that went into the process of bringing the image to life. I also highlight the types of challenges that you might face when shooting a similar style of imagery, and I show how to overcome them so that you can walk away with a great photograph.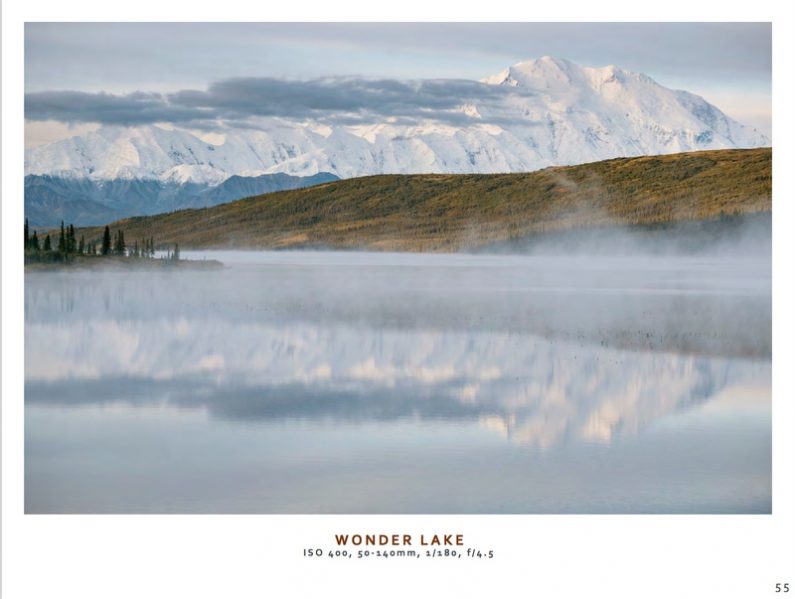 I Even Show You The Outtakes!
I even show you the outtakes that led up to the one final select of the series to illustrate that creating a great image is rarely a one-off activity. I feel this is one of the most valuable aspects of the entire book. Even if you didn't read a single word, you could just look at the pictures and get a feel for how each shot developed in the scene.
With a horizontal format and 105 full-page spreads, BEHIND THE LANDSCAPE is packed full of practical photography tips and creative insight from a 20+ year professional photographer and instructor. And of course, it's filled with stunning imagery!
A Step-By-Step Recipe Book for Successful Landscapes
In this book, I'm not just trying to show off my imagery, my goal is to teach you how to create stunning photos on your own. With this in mind, I've formatted this book around what I feel are the essential steps required for any successful photo shoot:
SCENE
GEAR
LIGHT
APPROACH
EXECUTION
ANALYSIS
FINAL THOUGHTS
TAKEAWAYS
For every single image, I walk you through my own creative and technical process as I work through each of these steps. I evaluate each scene, describe the camera gear I had with me, analyze the color, quality and direction of the light, and tell you my specific approach for how I plan to capture each scene. Then I describe in detail my exact method of execution for turning my creative ideas into a successful image.
At the end of each example, I give you my final analysis for the image and describe the specific elements that I feel give the shot exceptional visual power. In addition, I share my final thoughts, reflecting on the personal, creative or introspective journey that led to the image.
Finally, I leave you with three takeaways. These are specific tips, techniques, compositional methods and ideas that directly contributed to the success of the image. The idea is that you can identify the methods that worked worked, so that you can apply to your own photography.
AND PROCESSING TOO.
Although most of the final images in the book are straight JPEGs, a few of them have been processed to give them maximum impact. For those photos, I describe the look I was going form and walk you through the steps I took in the processing stage. I also discuss the specific aspects about the scene or the image that inspired me to edit the photo in a specific way.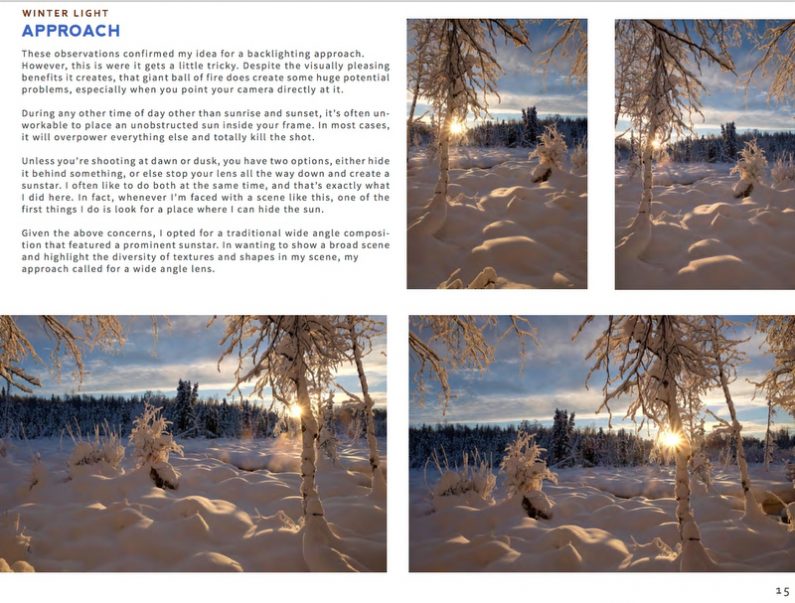 You even get a special bonus image!
As a special treat, I've included a special bonus image. Rather than being another how-to chapter, it's more of an adventure tale where I take you along with me on one of my aerial photography missions. You get to imagine what it's like to be sitting next to me in the right seat of my little Cessna as we chase magical light around the sky and capture one of my favorite aerials!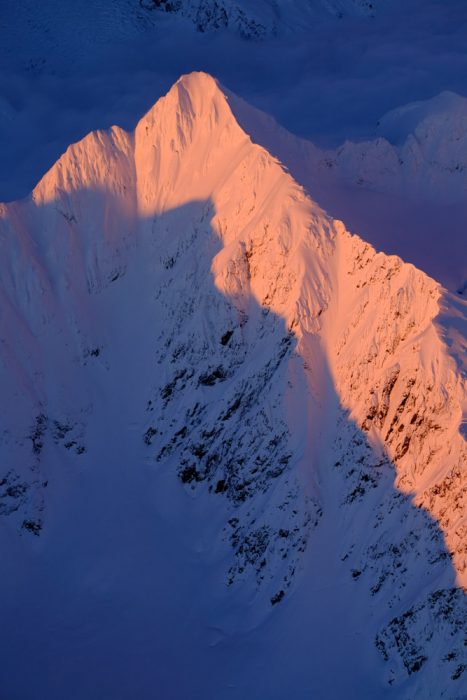 Years of Professional Insight at Your Disposal
Not only does BEHIND THE LANDSCAPE teach you the essential steps towards creating stronger images, it provides real-world inspiration that will motivate you to get out and try these techniques on your own.
Most of the photos in the book were shot in locations that are accessible to anyone with a basic level of fitness, and none of them required any special camera gear aside from what would be considered a normal outdoor photography kit. This means you can use these tips with your own subjects.
I'm confident that you'll get a lot out of BEHIND THE LANDSCAPE. It's full of useful information and and inspiration and written so that you can start applying these techniques right away in your own photography.
Order your copy of BEHIND THE LANDSCAPE with a 100% money back guarantee. I'm pretty sure you're going to like this book, but if for some reason you don't, I'll gladly refund your money. Let me show you how to take more captivating photographs.