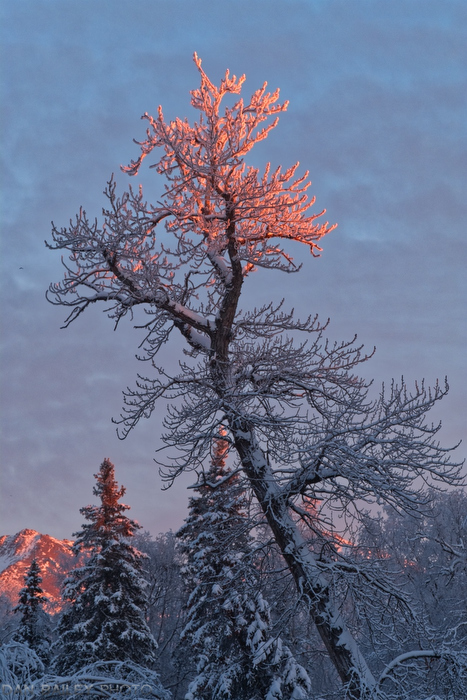 Winter has been awesome in Alaska this year. We've had lots of snow and many days of clear, cold weather, which has blessed us with some truly amazing sunsets.
One particular afternoon, right after New Years, I hit the local trails for an afternoon of exploring and photography. Just me, my fat tire bike, my photo pack and a head full of creative ideas and dreams.
During most of my four-hour ride, I just kept my X-T2 slung over my shoulder. Every once in awhile, I stopped to shoot some photos and marvel at the low winter sun that never quite gets above the tree tops during the shortest days of the year. In fact, most of the times when I actually saw the sun, it was through the trees.
At 3:30PM, I crossed a bridge across a small stream and was greeted with a rather appealing landscape scene, so I stopped to capture a few frames with my wide angle lens.
It was pretty good at first. However, less than a minute after I started shooting, this rich, magical, pink/orange light hit the tree tops and suddenly changed everything.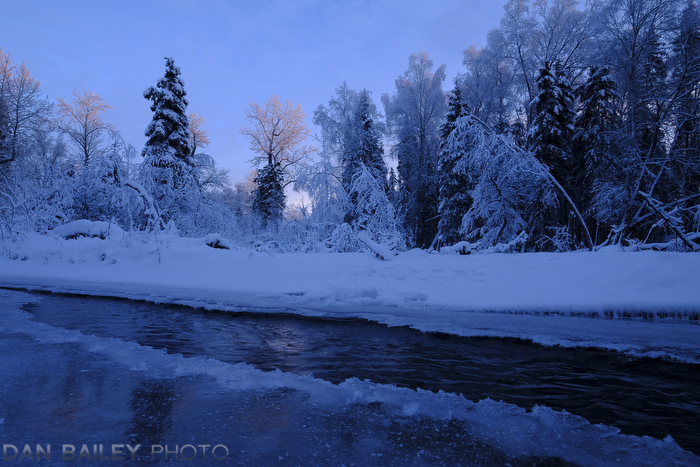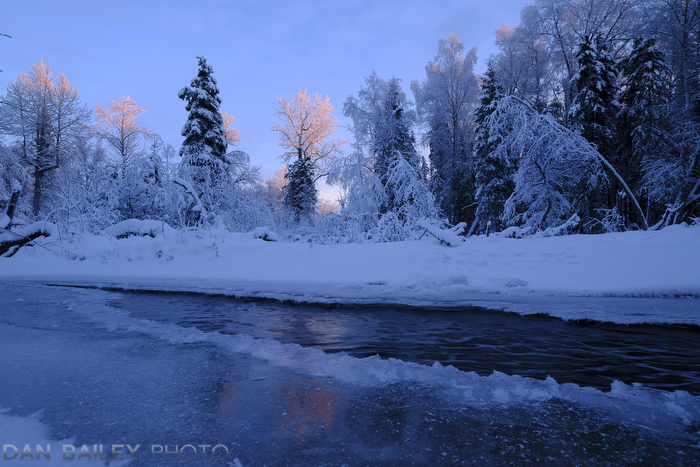 I tromped around in the snow and watched it only get better during the next few minutes. In fact, it only lasted about 7 or 8 minutes total, and then it was gone.
The wide angle shots were ok, but I wanted to zoom in and accentuate that amazing light as much as possible, so I switched to my Fuji 50-140mm f/2.8 zoom lens, which is the APS-C equivalent of the classic 70-200mm. This allowed me to make the most of that dramatic pink-ish light, which contested so nicely agains the blue.
I shot until it was gone, and one of the things that made it so special is that I was the only one there to see it.
There's something truly wonderful about being treated to your own personal light show, and the only way that happens is if you head out the door with your camera near the end of the day.
You never know what magical light will befall you when you travel out in the wilderness on any given day.  It doesn't matter where you end up, and in the end, it really doesn't matter if the good light hits. You're still outside with your camera breathing fresh air and feeling the wind on your face.
Coming home with great photos is just a bonus.