New Magazine, CLARITY: Photography Beyond The Camera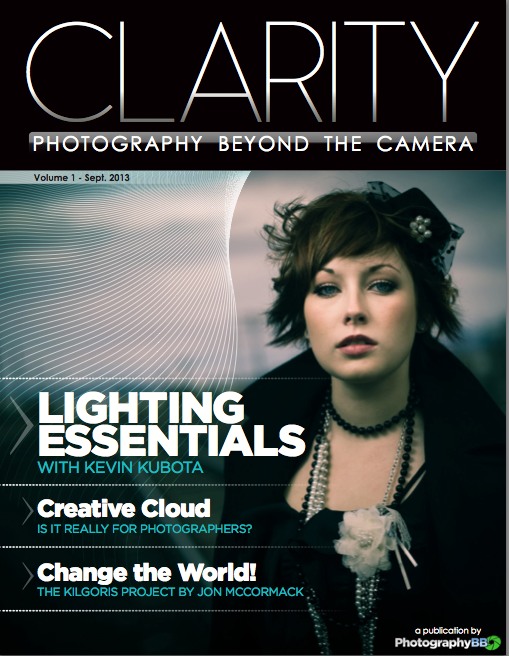 I always get excited about photography magazines. Every time I pick up an issue of Outdoor Photographer or Digital Photo Pro, I imagine all the little gems of knowledge that are hidden inside and then I delve right in, knowing that I'm sure to learn at least one new thing that will make me a better, more well rounded photographer.
However, the really cool thing is that magazines don't have to be paper anymore, and they don't have to be published by big companies either. CLARITY: Photography Beyond The Camera is a bi-monthly PDF magazine that's created and published by the editors of PhotographyBB, a website geared towards beginning and enthusiast photographers. It's filled with tutorials that go beyond what can easily be searched for on the web, interviews with prominent shooters in our industry.
Editor-in-Chief Dave Seeram, who's not a media mogul, he's a regular guy who loves photography, understands that photography is not just a job or a hobby, it's a lifestyle. He and his small team of editors and designers have created a publication that reflects that mindset. With CLARITY, they want to show you not just how to develop your creativity and improve your photography with new concepts and ideas, they want to show you how you can have a profound positive impact on the lives of others with your camera.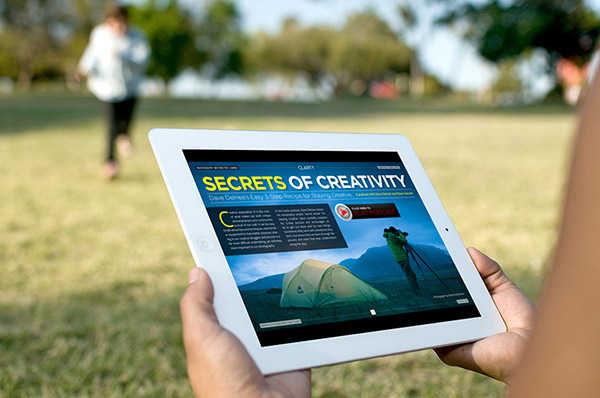 The first issue of CLARITY features a wide rage of articles by contributors such as Kevin Kubota, Sean McCormack, Michael Frye, Dave Delnea and Lindsay Ostrom. Topics in issue #1 include Giving Through Photography, Seeing Without Looking, Q&A: Travel Photo Workshops, Secrets of Creativity, Data Protection and the Cloud, Lighting Essentials, Is Adobe Creative Cloud Right For You?, Movement to Light Gear and more.
Aside from the content, CLARITY actually looks good. It feels like you're reading a real magazine, except you can take it with you on our iPad, tablet or laptop. Each article has it's own visual style, and a few of them even include links to other content like podcasts and online articles. Dave and his crew have really made a nice, visually appealing, editorial rich publication.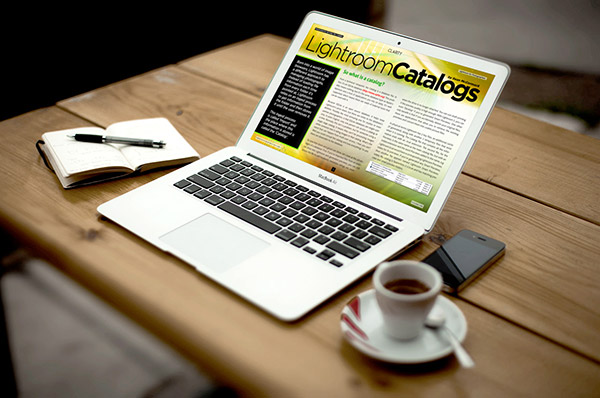 One thing that really excites me about today's world is that ordinary people can create extraordinary things that can reach people everywhere. In that way we're our own community who are taking charge of our lives and helping each other out.
I feel strongly that people like Dave Seeram and his collaborators deserve our attention, because of their photography-lifestyle mentality, and because they have worked hard to create a great product that aims to foster this idea. They get it, and this resonates so much with me because I share the same view about photography and I work hard to foster the same passion and focus in others.
We want and need more things like CLARITY in our world, and by the same token, things like CLARITY deserve our time, energies and money. It's definitely worth checking out. Single issues are $6.99, which costs less than two gallons of gas and it will certainly move you further in life. You can also subscribe for an entire year, which is the same as getting six issues for the price of five. That's still than the price of a whole tank, and besides, won't you feel cooler saving your gas money, riding your bike and carrying CLARITY on your iPad so you can read it at the park or coffee shop, or in bed late at night?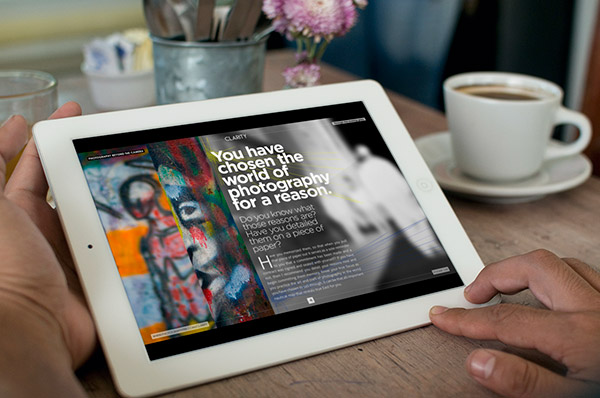 Follow @Danbaileyphoto