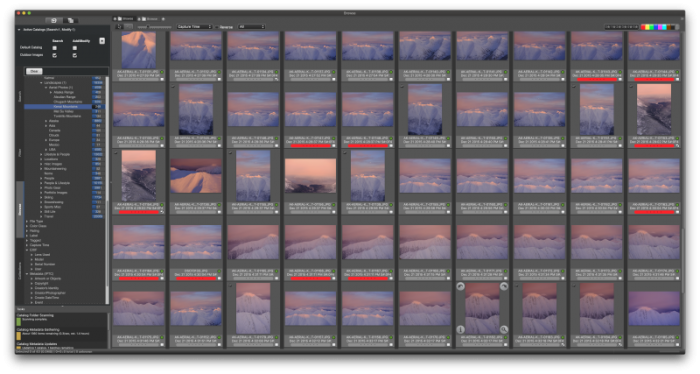 In what is undoubtedly the best news in all of 2020, Photo Mechanic software now has full image database functionality, which means you can use the program as your main photo catalog and image library.
I can't even begin to describe just how awesome this is, or how excited I am at this news, but in the few brief moments I read the announcement and downloaded the update, my photography life changed instantly. The sun just got a whole lot brighter, and for a short while, I even forgot about the pandemic.
First released in 1998, Photo Mechanic has long been the world's fastest image browser, and it's perhaps the best all around photo management program around. Its performance is unparalleled by any other software. With Photo Mechanic, you can browse and scroll through huge folders of images, even RAW files, at blazing speed. We're talking thousand of photos. Tens of thousands, as fast as you can scroll with the mouse or your trackpad.
And not just that. Photo Mechanic is powerful solution for adding captions, keywords, tagging, staring, rating, copying, saving, moving, assigning GPS coordinates, adjusting capture times, adding watermarks and even uploading to social media.
It handles RAW+JPEG seamlessly and efficiently, and unlike Lightroom, if you're opening a RAW file in an external editor, like Luminar, Photo Mechanic sends the original file. (Lightroom sends a copy of the file AFTER it's already demosaiced the file through its own conversion process, which often leads to sharpness issues with Fuji X-TRANS RAW files.)
If there's one program that I have used more than any other program in my photography life during the past 14+ years, it's Photo Mechanic. It's been an absolutely indispensable tool, and the only thing that was missing was a full catalog function, hence the need for Lightroom, but that day has now arrived. (Read my post 4 Reasons Why I'm in Love with Photo Mechanic.)
Photo Mechanic Plus
Camera Bits, the company that makes Photo Mechanic, has been working on this for years, and this month, they released Photo Mechanic Plus, which combines all of the capabilities of the original program with a powerful image database.
Offering the same browsing experience and all of the same tools and features that make Photo Mechanic such a viable component in your photography workflow, Photo Mechanic Plus gives you even more tools to help you manage your digital photography life.
• Comprehensive Search Box
The search tool inside Photo Mechanic Plus allows you to search across multiple drives, even external hard drives and network drives, using simple keyword search to complex searches that cover everything from capture times, exact captions, image dimensions, locations and collections.
• Saved Searches
You can craft advanced search parameters that give you highly detailed results, and then you can save them so that you can find exactly what you want, at any time in the future.
• Filters
A powerful filter tool allows you to browse photos by any parameter you select: date, camera, lens, star and color rating, capture time, and any other metadata you select.
• Collections
Photo Mechanic Plus allows you to combine images from multiple folders or drives into cohesive collections that help you stay organized, or present specific batches of images to your clients.
• Multiple Catalogs
Photo Mechanic Plus allows you keep multiple catalogs, and you can browse or search images from one or more catalogs at the same time. This allows you to keep your photos organized in whatever way you wish, without having to close out and open a new catalog just to preview images from more than one catalog.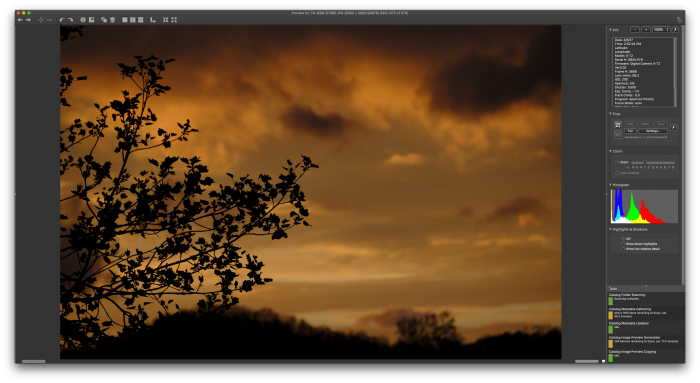 A Comprehensive Workflow Tool
In my photography life, Photo Mechanic has always sat at the center of my workflow. It's what I use to import, caption, keyword, tags, rate, copy, move, save, export and upload my photos every single day. I simply couldn't imagine life without it.
Even though programs like Lightroom do all of this stuff, Photo Mechanic does it all so much faster and more efficiently. The only problem I had was that it wasn't a full catalog.
Sure, it will browse any folder you want, and if you set up your image library in an easily identifiable structure, you could theoretically use Photo Mechanic as a catalog, but it was limited. It doesn't have a very powerful search tool, and you can't filter your results as easily, or as compressively.
With Photo Mechanic Plus, you now have all of that. Speed, powerful management tools and a fully functional database. Boom. Problems solved.
Performance – In Use
A lot of software has catalog functions, but none of them are as fast or as compressive as Photo Mechanic Plus. Lightroom? Please. A great program, but we all know that it's got some serious issues. For one thing, it's very slow to render huge batches of RAW files. In addition, Adobe's RAW Converter doesn't handle the Fuji X-TRANS RAW files very well. Oh yea… and you have to buy a subscription or else get the less powerful version that won't ever be upgraded.
Capture One is an awesome program, but it comes with a steep learning curve. And even though it's got a catalog option, I've always found it to be rather clunky, especially if you have a huge image library. I've tried to switch to Capture One numerous times over the years, and I've never been able to migrate my entire catalog without numerous freezes, crashes and painfully slow browsing.
I'm a huge fan of Luminar, and was excited to see them include a catalog function with Luminar 4. However, as smart as the Skylum engineers are, they're starting from scratch. They'll never catch up with Photo Mechanic, which has had a 22-year head start.
I just spent the last weekend uploading nearly 180,000 images across many folders and subfolders into my brand new Photo Mechanic Plus catalog, and I didn't have a single crash. Not one problem, not one hiccup, not one freeze, not one issue of any kind.
The entire process went seamlessly. The program tore through through folders, images and metadata with ridiculous efficiency, sometime importing batches at over 30,000 images per hour. Now that they're in, I can browse, search and manage every single image in my library right inside the Photo Mechanic window. Going forward, I can import new images right from my card to the catalog.
Now, the only time I need to leave Photo Mechanic is when I want edit a photo. With single click of the mouse keyboard, I can send an image right to whatever editing program I choose, and then  save it back to whatever folder I wish, sync that folder and done.
Like I said, my life just got a whole lot easier, and yours can too. If you've used Photo Mechanic in the past, then you, know what an amazing program it is. Photo Mechanic Plus makes it even better.
Special Introductory rice
Camera Bits has three pricing options for Photo Mechanic plus, depending on if you're a new user, a current user of Photo Mechanic v.5 or if you're using the latest v.6. It works with both Mac and Windows, and there's even a free demo you can try out. Right now, you can take advantage of the special introductory price.
Whether you're looking for a good photo management system a fully functional catalog solution, I highly recommend Photo Mechanic or the new Photo Mechanic Plus. Both are awesome programs that will make your workflow go so much faster.