Nikon D300: First Impressions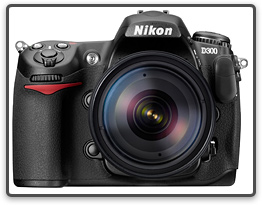 My Nikon D300 arrived the other day, along with two more Sandisk Extreme III 4G CF cards, and of course, I dropped everything else I was doing at the moment and tore into the package as if I was a kid on Christmas morning. I've been eagerly planning on upgrading to the D300 ever since it was announced back in August and since that time, I've read many excellent reviews about the camera. My own first impressions echo nearly everything that I have read.
The first thing that I noticed is the greatly increased LCD screen size. The new screen offers a full three inches of viewing enjoyment, which, when literally dwarfs the screen on the D200. It's like comparing a big screen living room TV to the small TV in the kitchen. Sure, the kitchen TV works fine, but wouldn't you rather watch a movie in the living room?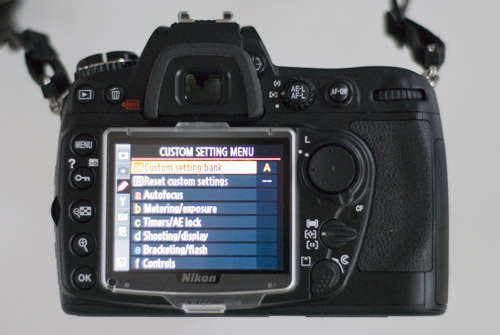 (D300 Rear LCD Screen)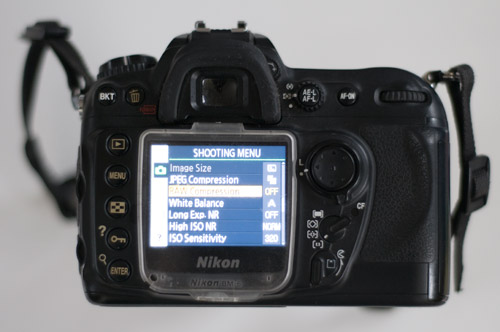 (D200 Rear LCD Screen)
The next obvious difference is that the D300 has a brand new 12.3-megapixel sensor. It produces images that are 20% larger than the D200's 10.2-megapixel sensor, and as impressed as I have been with the images that come out of the D200, I can't wait to see the results I get with the D300. Here's one of the images I shot over the weekend on my first D300 test run. Note the sharpness when the image is zoomed in.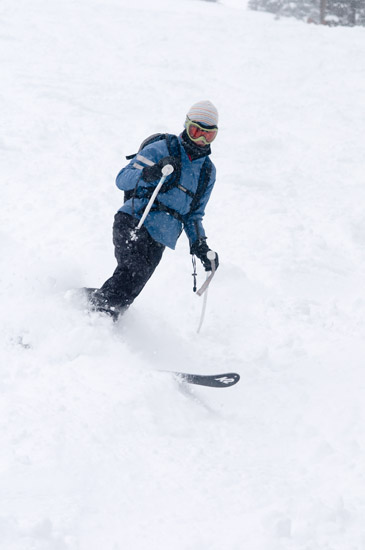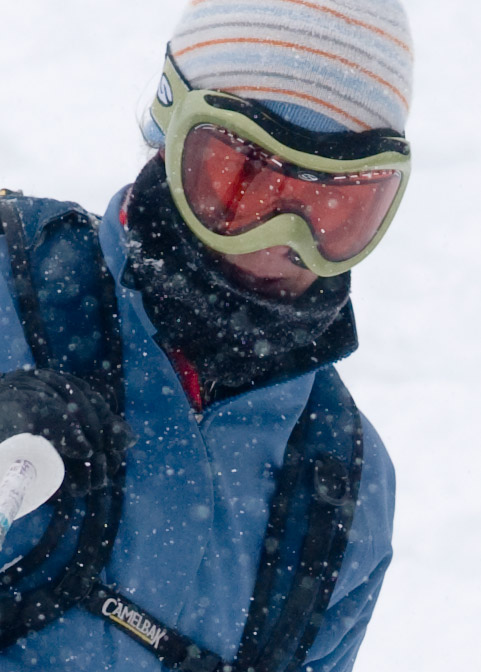 The D300 also features a brand new 51-point dynamic autofocus system that is miles ahead of anything that Nikon has ever done in the past. The 51 focus zones cover a huge portion of the frame and when the camera is set to "dynamic 3D autofocus tracking mode," the D300 will lock on to the subject and follow it through the frame, handing it off to the next zone as it moves position within the frame. Unlike Nikon's previous AF systems, you can actually see this happen in real time since the camera highlights the currently active zone. It's pretty neat to watch the zones shift around the frame as they follow your subject.
Handling the D300 is very similar to the D200, and D200 users should have no problem adapting to the minor changes in button and control configurations that Nikon changed on the D300. Put simply, it feels like a Nikon in your hands: solid, reliable and usable. They've even upped the shooting speed to 6fps, and although the D300 uses the same battery as the D200, I've heard that it uses them even more efficiently.
Download My Free Photography eBook
Expand Your Skills. Be More Creative
Let me show you some techniques that will help make you a better, more proficient and more creative photographer!
About the D200, I'd said that it was the most ergonomically designed camera I'd ever used, and I'm betting that I'll have the same thing to say about the D300 when I start shooting with it. I'm heading up to Canada next week for eight days of backcountry skiing in the Selkirk Mountains and I'm excited to put it to the test. Results to follow…
Follow @Danbaileyphoto