Nikon Lens Rebates – 18 Lenses, Save up to $350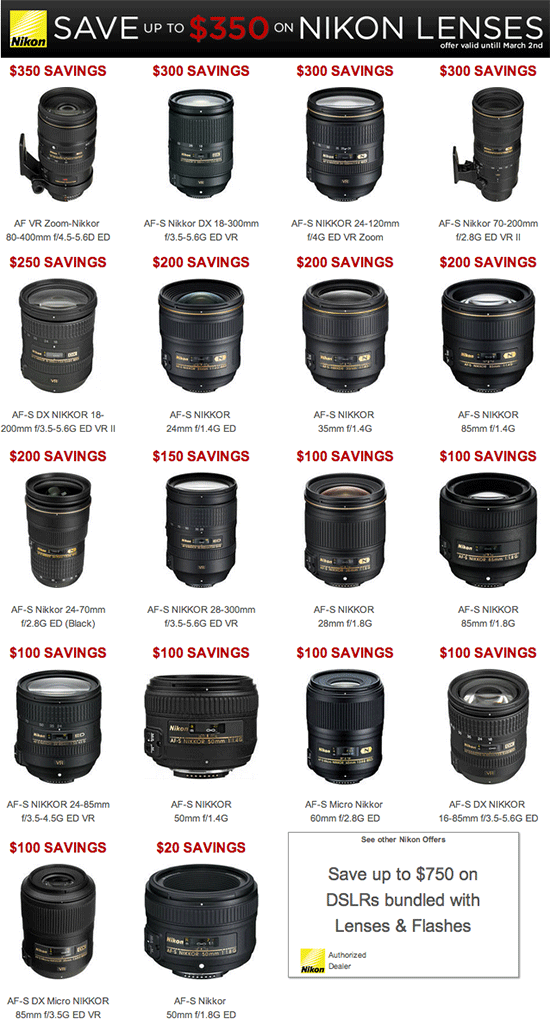 Looking to purchase a Nikon lens or add some more glass to your arsenal? For the next two weeks, Nikon is offering instant rebates up to $350 on a number of different lenses, including some of the more popular FX and DX models as well as some of the higher end models like the AF-S 70-200 f/2.8G ED VR II and the AF-S 85mm f/1.4G.
These are direct savings. You don't have to buy a DSLR camera body in addition to get the savings, although Nikon is offering a selection of bundled DSLR, Lens, Speedlight rebates as well.
If you're thinking about picking up another lens, this is the month to do it! This deal ends March 30 and rebates are available at both B&H Photo and Amazon.